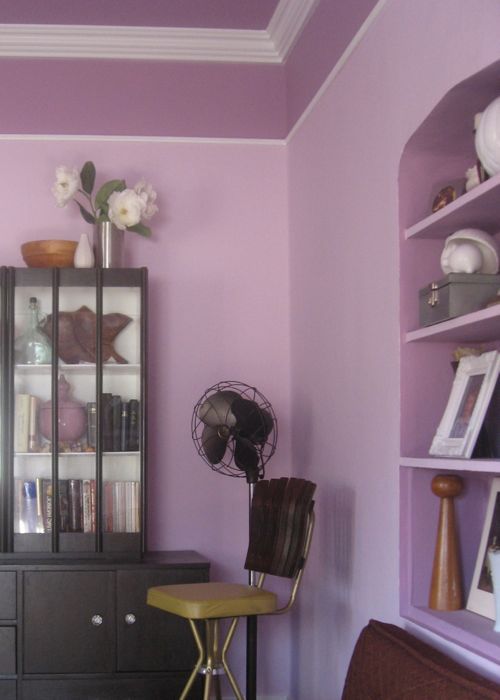 When most people ask themselves, "What color should I paint my living room?" they don't usually pick purple.
Which is part of the reason I did.
I had originally planned on a light turquoise/teal/aqua, but that was the color of our living room in our old house, and I was ready for something new.
Most pictures I'd seen of purple rooms looked
terrible
, but I'd seen
one
picture (that I could never find again) that was a dream. I tried to match that picture.
Here's what the living room looked like when we bought the house: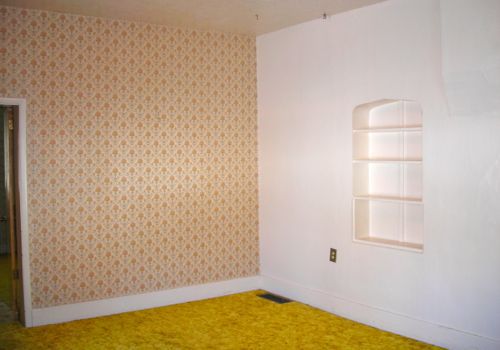 Would you have bought this house? No?
I wouldn't have either, but that's a story for another day.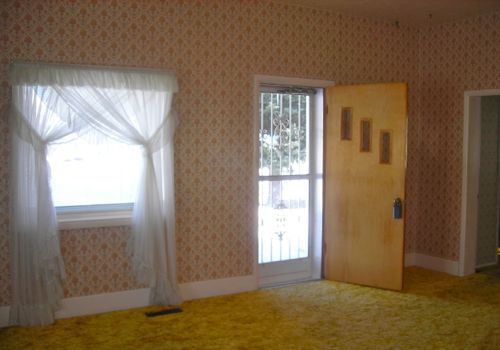 Almost everyone says, "Oh, It's purple!" the second they walk into our house for the first time. Then they say that they like it, which, of course, they have to whether they do or not, after they've already commented on it.
We put in crown molding and a picture rail molding (which I never even knew existed until I started reading Nicole Balch's
Making it Lovely
blog), and the fine folks at
Young House Love
taught me how to hang curtains to make the windows look bigger.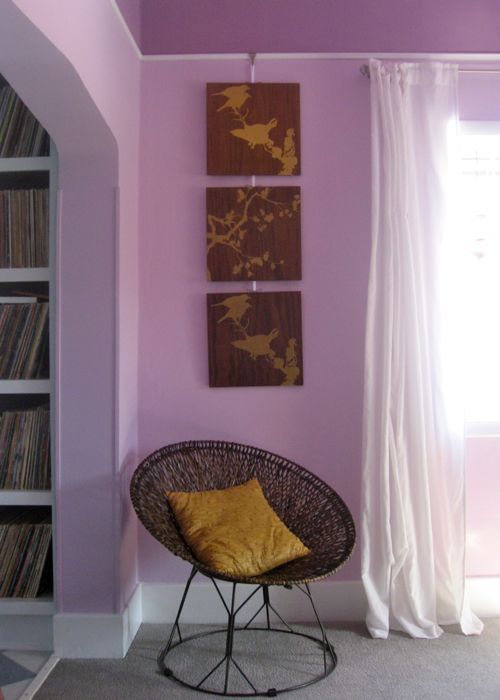 The gossip bench is a craigslist find that I repainted and recovered.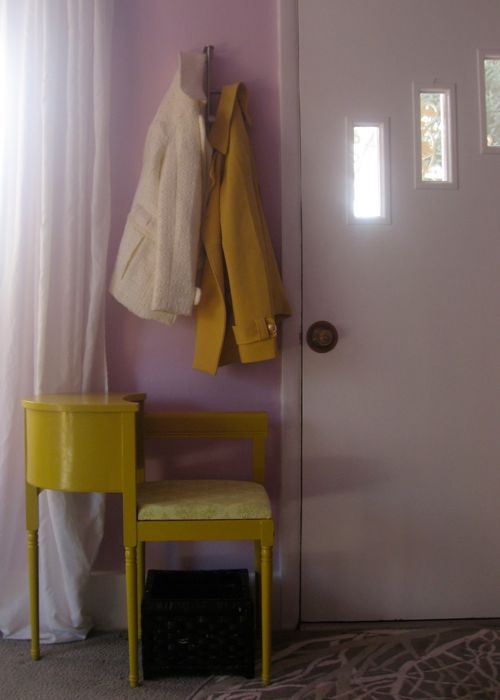 I also know that everyone says that you're supposed to paint your ceilings a light color; otherwise, it looks like the ceiling's falling in on you.
But I had a vision, and I went with it, dang it! And in this case, it totally works. You probably can tell that we have pretty high ceilings. The darker color just draws your eyes up there, and your mind thinks, "Hey, there's the ceiling! Whoa, it's pretty high!"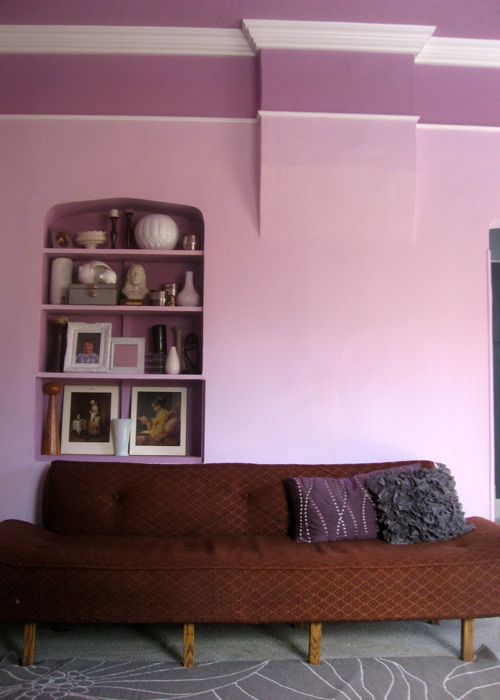 For being 100 years old, our house didn't have a ton of awesome architectural details. We've had to add a lot of them ourselves, but this arched doorway was here, and I like it a lot.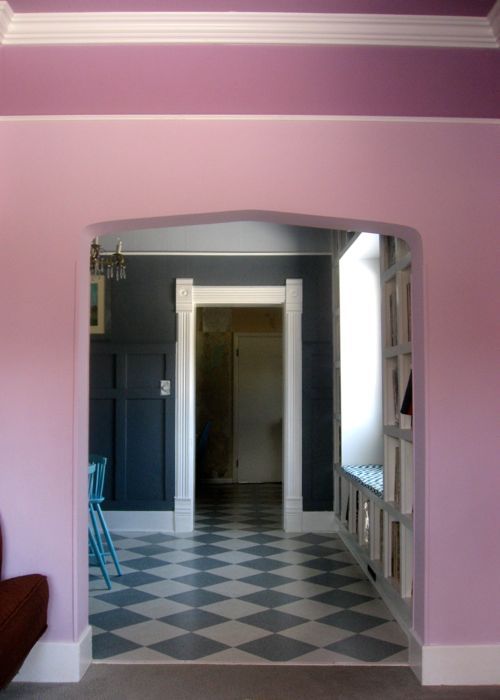 This little built-in bookshelf was also here, and it's been kind of fun; although, I'm not 100% set on the way they're loaded up (the bottom shelf needs a tiny bit more, for example).