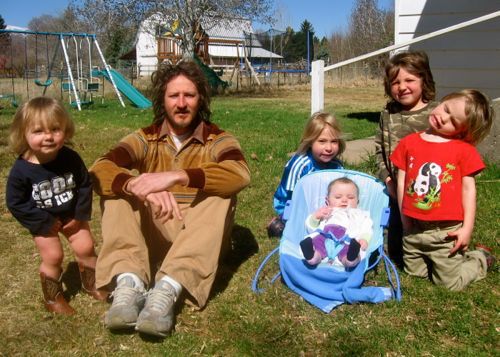 (Before)
This was the weekend of the annual haircut. I'm getting pretty good (after all my practice). I can do everyone's hair in under an hour. Penelope and I did not get our hair cut. I plan to get mine cut this week. It certainly needs it.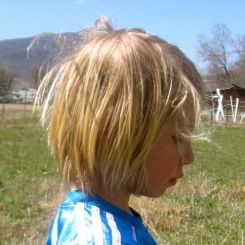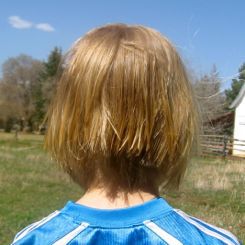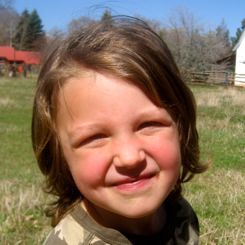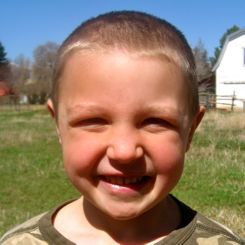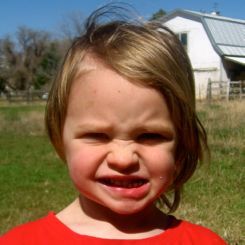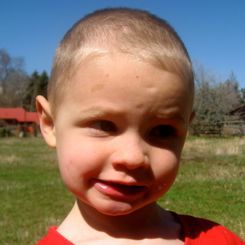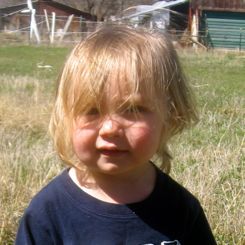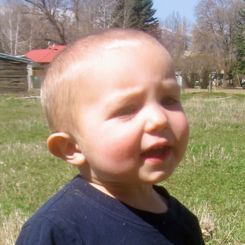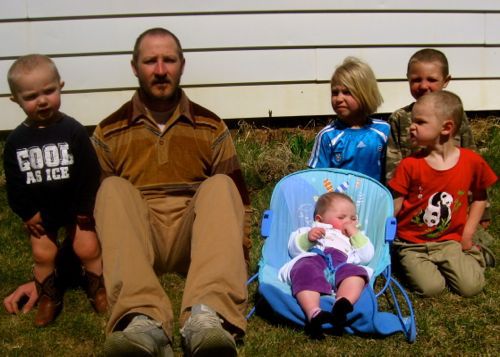 (After)
We had a visit from the
home teachers
this week. They were kind enough to ignore a pair of Linus' underpants that seemed to be strategically placed for their enjoyment right in front of their feet, and they focused their lesson on the kids. The kids; however, were stumped when the home teachers asked them how the
prophet
was like
the Iron Rod
.
I tried to help them out.
Me: What's the Iron Rod, guys?
Ruby: The Word of God!
Me: Good. And ... what does the prophet speak?
Moses: English!
One rainy day this week, Herbie told us all about the water in the slides at school, and how they weren't supposed to go down them.
Herbie: Guess who got really wet?
Woo: Who?
Herbie: Baylor! He didn't listen to constructions.
Moses: Mom, when is my birthday?
Me: February.
Moses: February, twenty-March?
Me: No, February, twenty-ninth.
Remember when I was too cheap, too cool and too pregnant to run
Ragnar
? Some of those as recently as last week? Well, Ragnar gave our town a free entry, and I was invited to be on the team. When I was actually presented with the opportunity, it sounded kind of fun, and I agreed.
Penelope was out in the sun for about an hour, and got a horrible sunburn. Thank goodness we had some aloe in the house. Yes, I know Penelope is a baby, but she also has much more sensitive skin than the other kids. I've been extremely cavalier with my kids and sunscreen (I don't think the other kids have ever been sunburned!). Anyway, it looks like that is about to change.
Woo cleaned out the shed in between conference sessions on Saturday. He rigged up a hanging device for the sprinklers from an old cable, built bike stands from scrap wood, organized the toys and skateboards, etc. I don't know what's left for him to clean up!