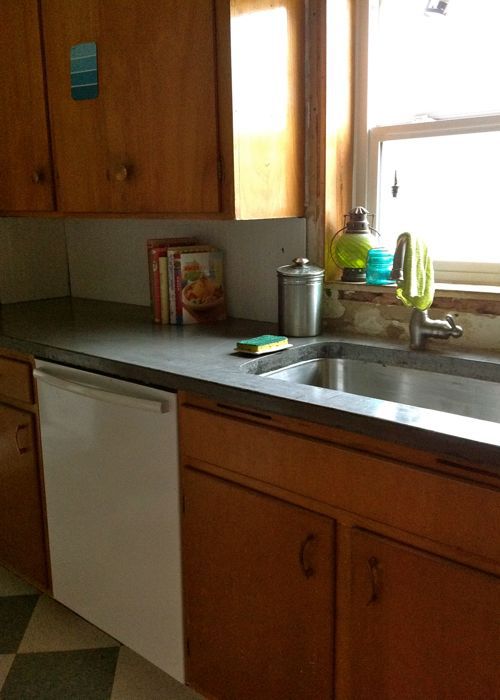 You're going to get this one in real time folks.
Here's the kitchen before. You notice that carpet? We lived with that for over a year -- disgusting!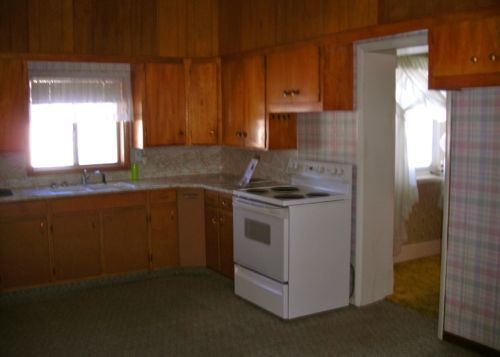 I started to take the wallpaper off, but after getting through 4 layers of wallpaper (one of them painted over) to the plaster, I could see that the plaster wasn't looking good enough for it to be worth it to remove
all
of the wallpaper.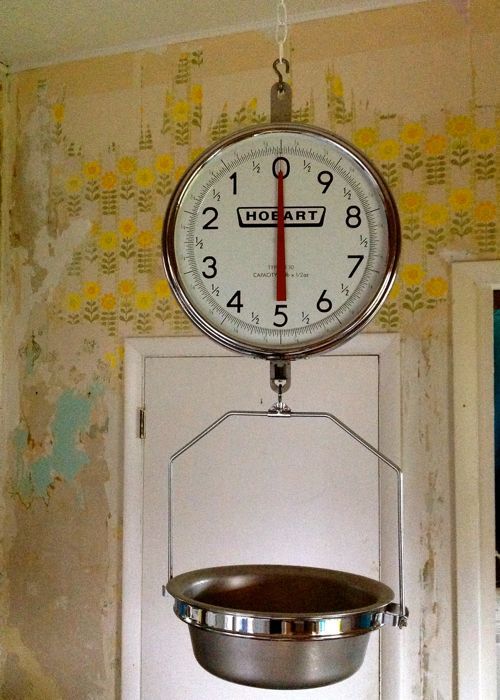 I'm going to cover it with a combination of beadboard, paneling (Hey, if
these guys
and
these guys
can do it, I can too!), and wallpaper.
We have gotten a new sink, faucet, poured our own concrete countertop,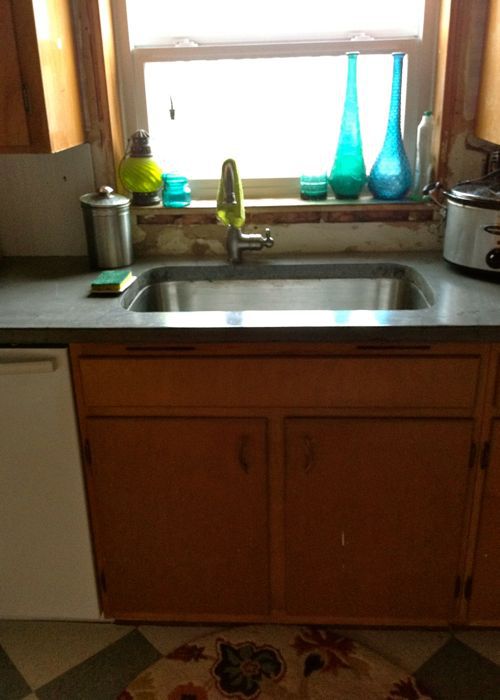 and most importantly of all ...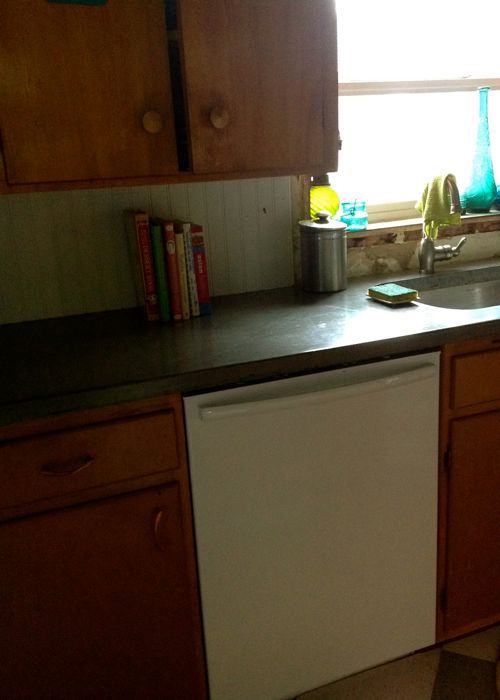 A new dishwasher!
I handwashed dishes for 2 adults and 4 little kids for over a year.
Did I mention that I was pregnant?
And barefoot?
And walking uphill both ways?
Anyway, there are times when I feel like there's something wrong with me, and this is one of them. I never, ever see pictures of kitchens that I like. To me, it looks like there's maybe 3 kitchen styles, and everything looks like one of those 3 to me.
I was trying to get away from turquoise, but there's ONE kitchen picture in the whole world that inspires me, and this is it.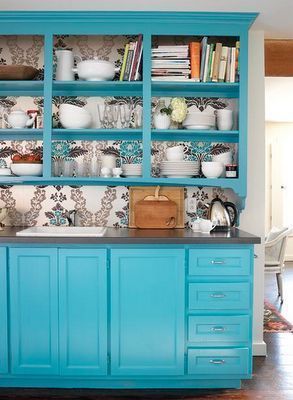 Source
What can I say? The color speaks to me.
I've picked out the exact color I'll paint my cabinets (2nd from the top). I'm also adding molding (there will be more of it, don't worry) to the top of the cabinets to mimic the molding in the photo.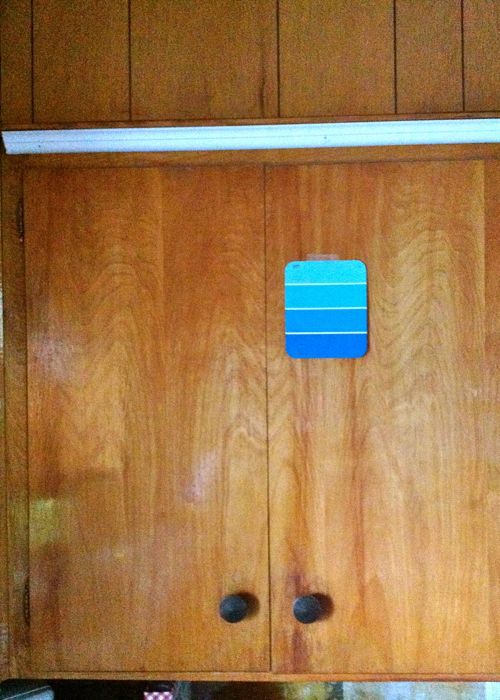 And this stuff is sitting in my
bedroom
right now, just waiting for its time to shine!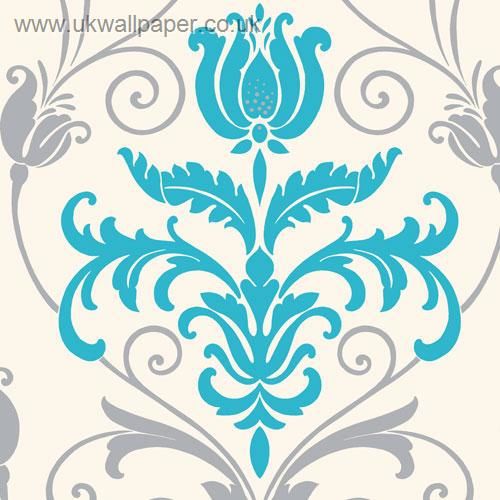 source
We're currently working on this room, and the next string of house posts will be about what we're getting done.
This will either try your patience or make you feel really good about the rate that you get house projects done, because we don't get 'em done too quickly around here.