This week's guest story comes from Karen. Karen is the mother of 6 lovely kiddos. Her degree is in Biology Teaching, and her kids do things like grow their own cabbage, start fires and boil vegetables in the backyard, and replicate music they've only heard when they sit down at the piano. Karen enjoys her time with them during the day, and then she enjoys putting them down to bed, so she can try to relax (some nights more successfully than others). Thank you, Karen!
"Rapunzel, Rapunzel! Let down your golden hair!" I called.
My older sister, Christine, then hung her blanket down from the top bunk. Sure, it was bedtime, but who could resist playing Rapunzel?
Or making up stories based on Little House on the Prairie?
Or hanging upside down between the wall and the top bunk?
Or doing
anything
besides actually going to sleep?
Now that I have a bunch of little kids, I frown on such nighttime nonsense. But, as they say, what goes around comes around.
My kids' first bedtime escapade happened when my oldest was 4 and his little sister was 2. I came in to check on them before going to bed, when I discovered that they had taken all of their clothes out of the dresser and scattered them all over the place.
WHAT were they thinking?!?!?!
Since then, we have tried to have a sense of humor about it. If we see something really creative, we take a picture.
Trying out what being pregnant feels like.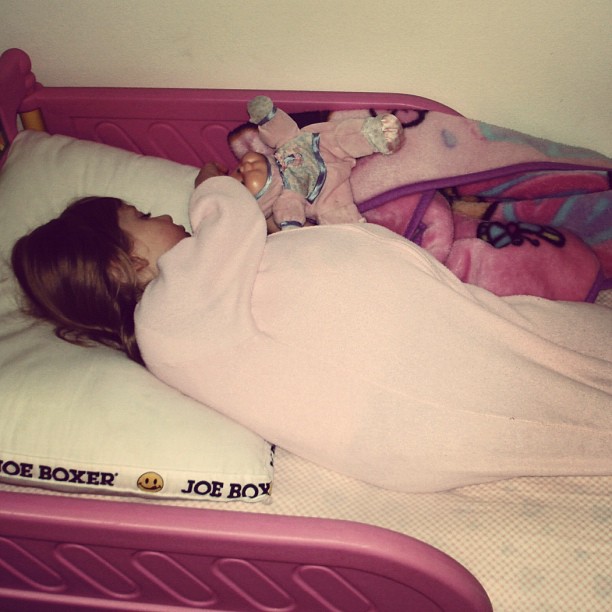 Pretending to be baby Moses.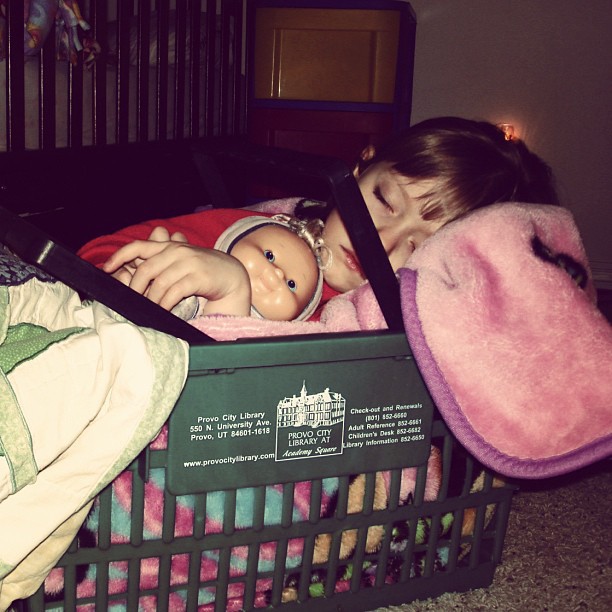 Drawing inventions until he dropped.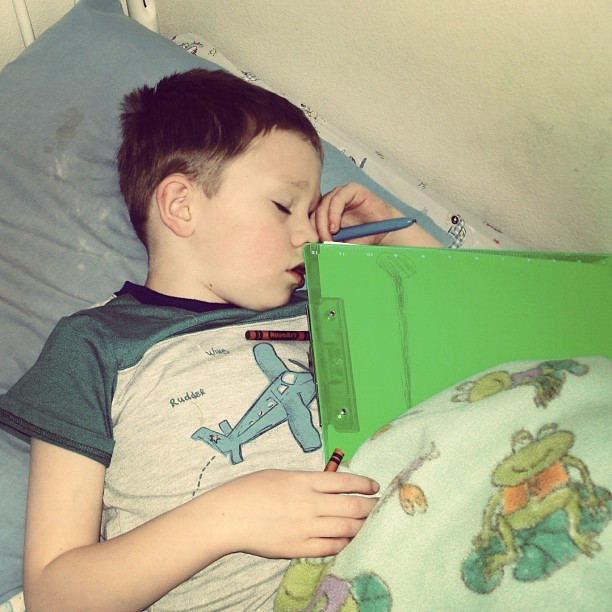 Playing princess (the sock is a fancy glove).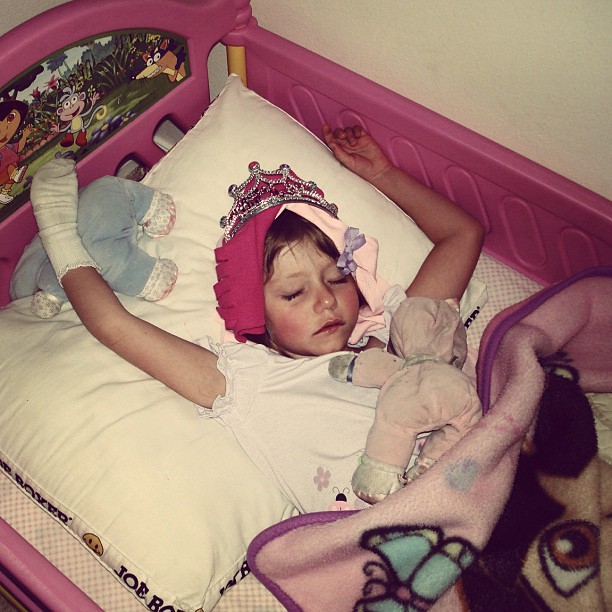 Sleeping in the same bed.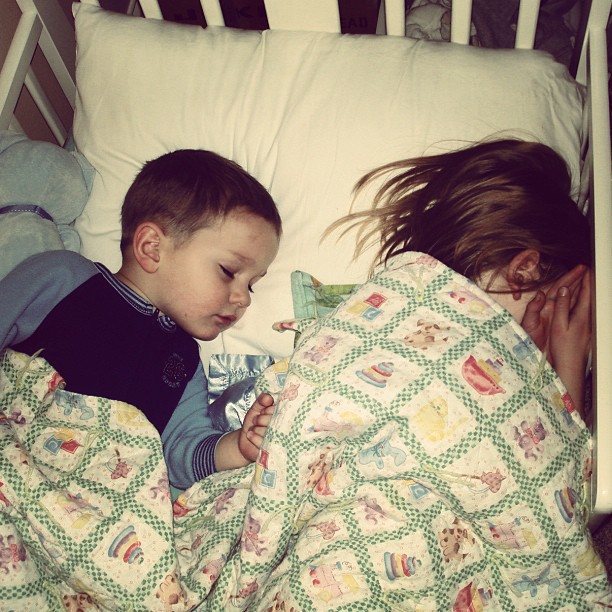 Guarding her room.
There are some things we can't show pictures of, like when they take all their clothes off and sleep au natural.
And one time, we found one of our daughters asleep with her mouth taped shut. I took a picture and then deleted it because it looked so scary.
Or sometimes, I'm so mad I can't think of taking a picture.
Like when the girls stayed up making mixtures of toothpaste, sanitizer, soap, and perfume, and put it in play dishes all over the place.
A few nights ago one of my girls excitedly shared a story from Little House on the Prairie with her sister, and I had to smile; my big sister probably told me that same story when I was a kid -- while we were supposed to be sleeping.
Do your kids play when they should be sleeping? Guilty of a past indiscretion yourself?
Read past guest stories here, and please consider submitting your own!