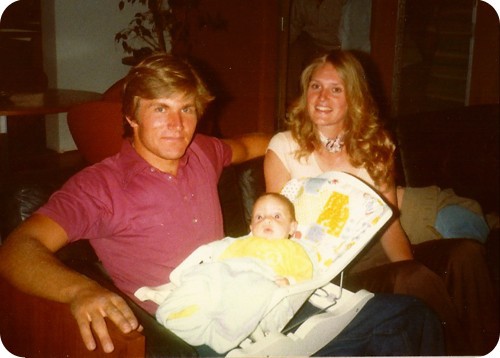 (Dad, Mom & Me --- weren't they cute?)
I remember Mom taking all four of us kids to
BYU campus
. We pulled up to visitor parking, and the parking attendant (a BYU student) asked Mom if she was baby sitting. He didn't believe that all those kids (and so old!) were hers.
I remember thinking he was weird and almost felt insulted (of course, we were her kids! Jerk!).
Mom had the opposite reaction.
That's the only specific memory I have, but it seems like this kind of thing was a fairly common occurrence.