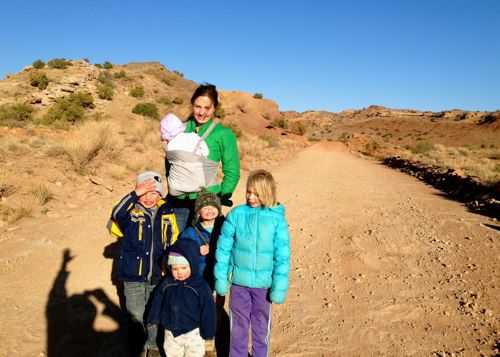 (Woo considers this a family photo; that's his shadow waving in the corner)
After a camping-less, road trip-less summer last year (with me being pregnant and then on newborn duty), we headed off as soon as we could this year.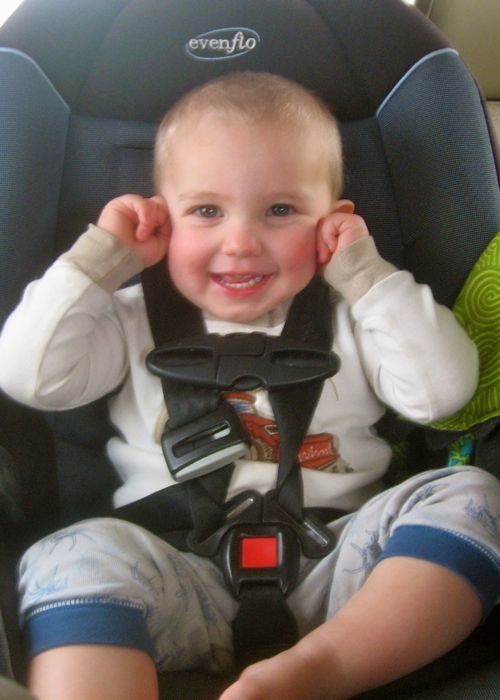 Linus illustrates the happy state we all were in to be on the road.
Penelope illustrates the cramped state of our car.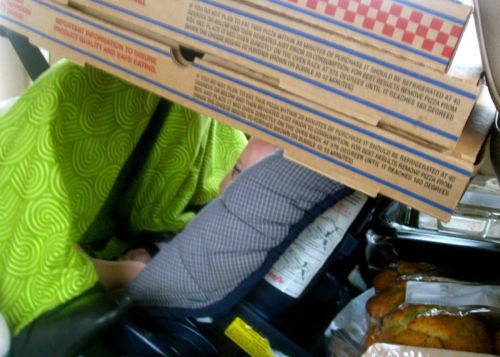 We headed for
Goblin Valley
, where the temperatures are warm, and the hikes are a kids' (and adults'?) wonderland.
Just the parking lot alone, proved to be riveting.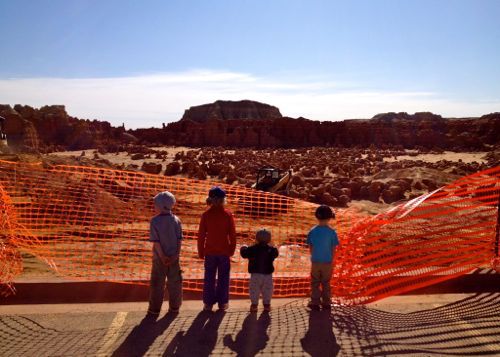 Woo: I think this must be what heaven is like: backhoes, dump trucks -- dumping dirt, hoodoos, and ... kids.
The kids sprinted down the trail and scattered,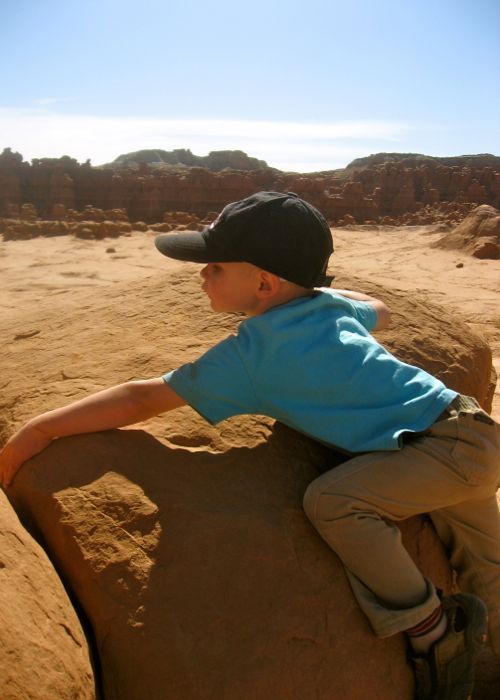 climbing over, through,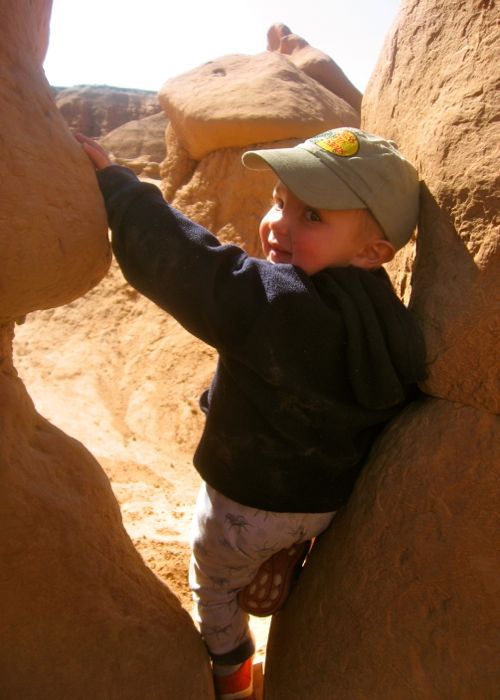 and around the hoodoos.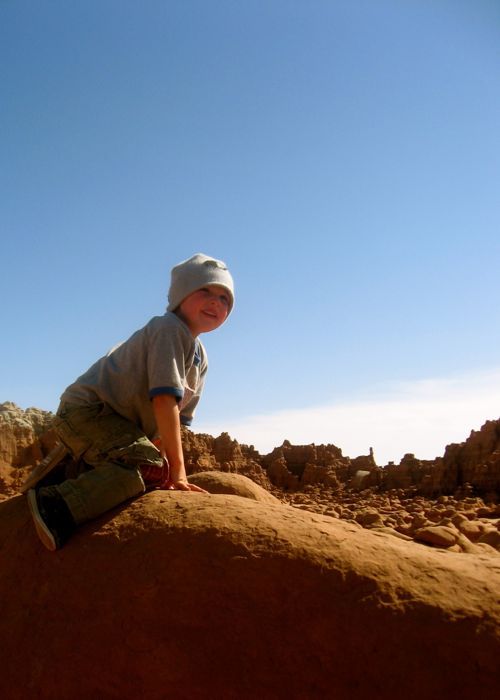 And then Woo had to show off.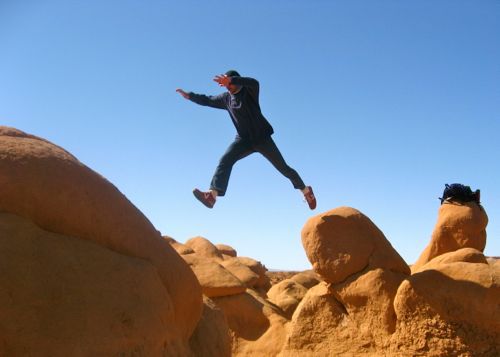 After Goblin Valley, Woo took Ruby and Herbie on a slot canyon hike in
Little Wild Horse Canyon
.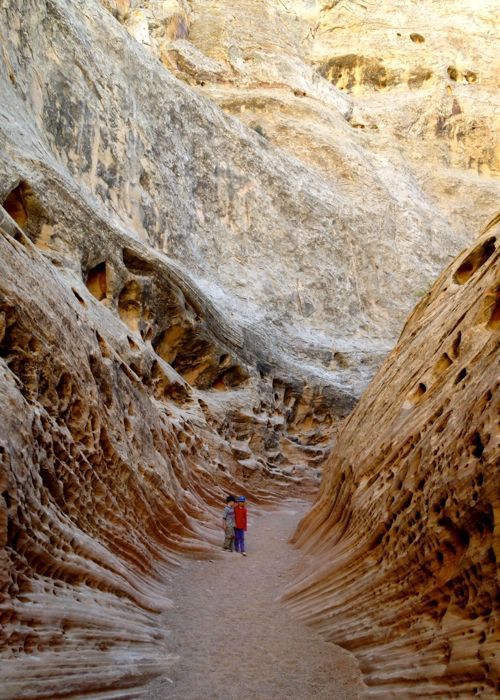 The loop was a little over 8 miles, and they did it in about 4 hours.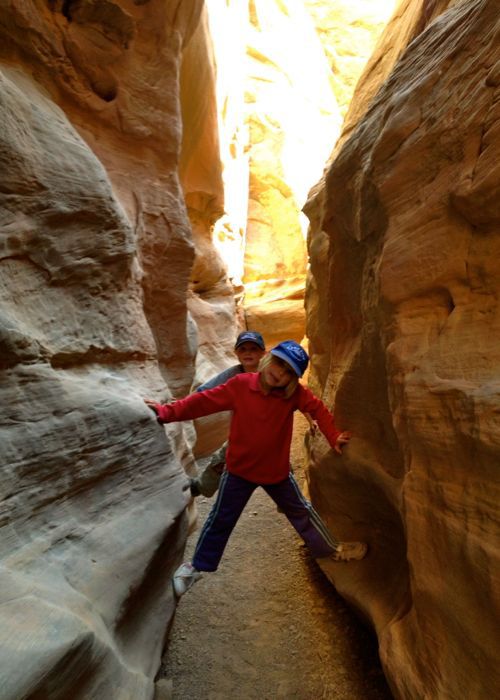 Woo only had to carry them each for a small bit (during a boring part).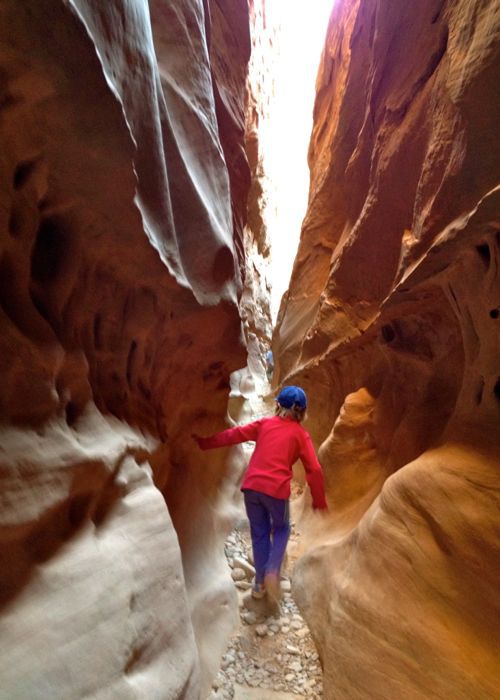 While they were gone, the littles and I attempted to take a nap (no go, but we did get some nice quiet time).
Then we did a little hike of our own.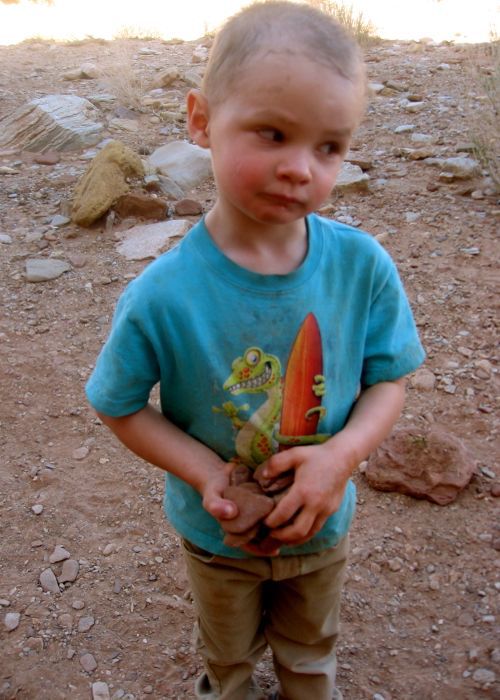 Some fascinating rocks were collected, but proved difficult to carry for long distances.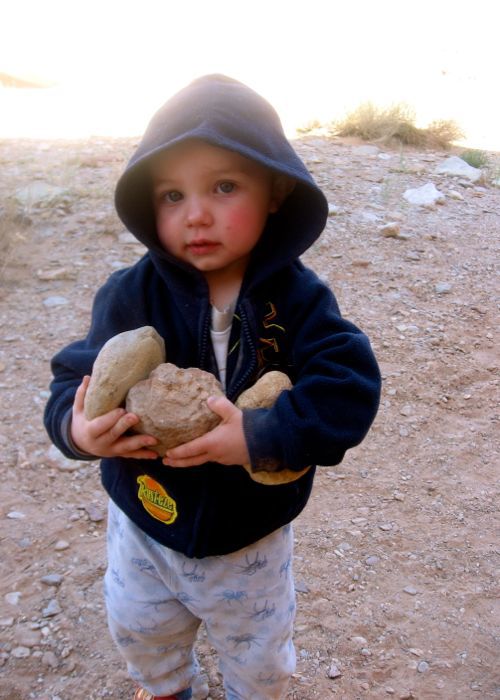 That didn't stop them from trying. Over and over again.
Miraculously, despite my kids choosing to hike in shoes like these, we didn't have any blisters.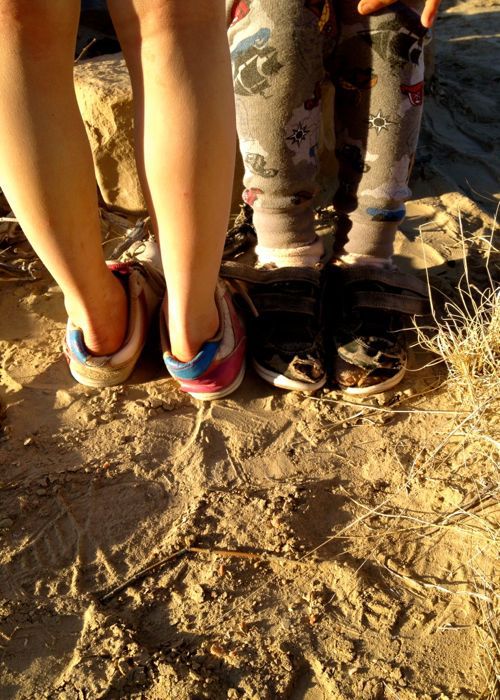 And in spite of our imaginations occasionally getting away from us,
Moses: I thought Dad was super dead, Ruby! You thought he was really dead!
The only bandaid we used on the whole trip was for this unfortunate tear on our pass.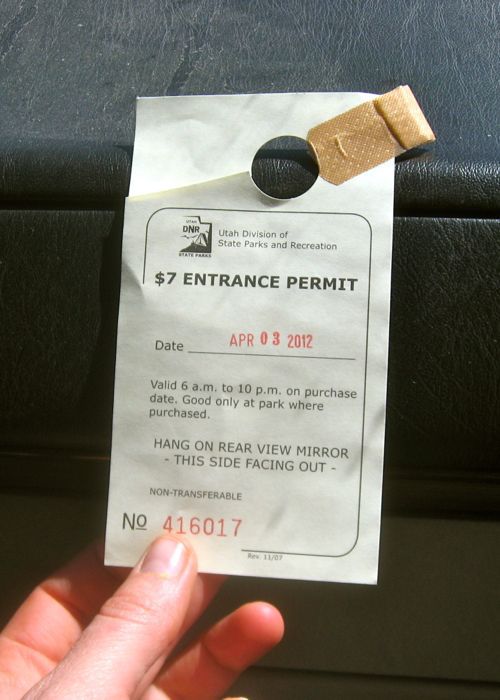 Of course, we had to stop at the
DI
in Price on the way home. For some reason, this DI always has treasures.
Woo: I don't want to get my hopes up, but ... the last time I was here, was my best DI trip ever!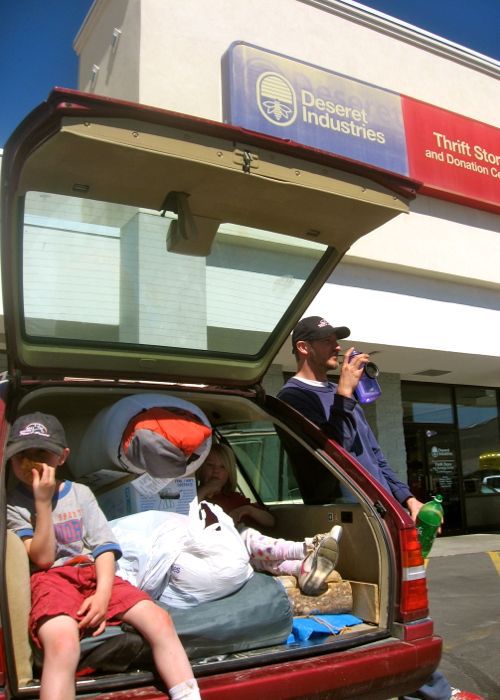 It definitely wasn't
the best
, but Woo did find a nice, fitted, grey suit, and I found this: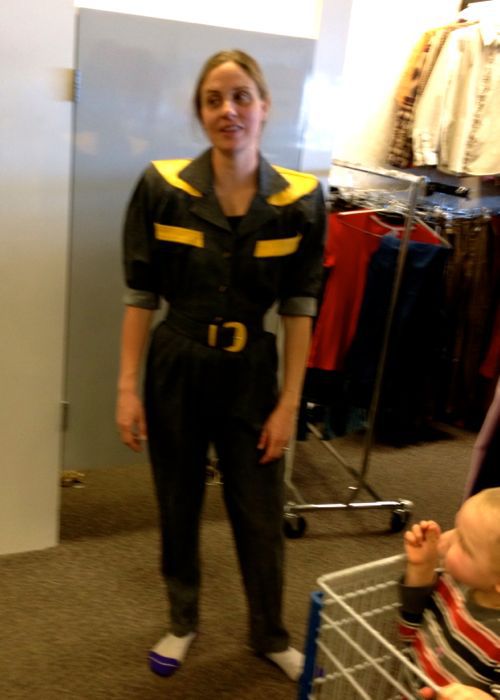 I'll be able to find somewhere to wear it, right?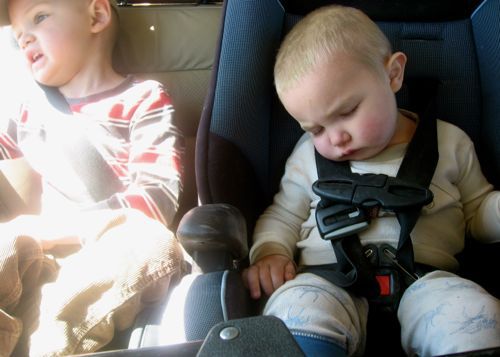 Linus finally got that nap he'd been fighting, on the way home.