When I saw this mid-century lamp at the thrift store, I thought it would be perfect.
I liked the pinkish color of the lamp shades, the interesting twirl of the wooden piece around the pole, etc.
I envisioned the lamp living right about here, and as you can see, it doesn't quite work.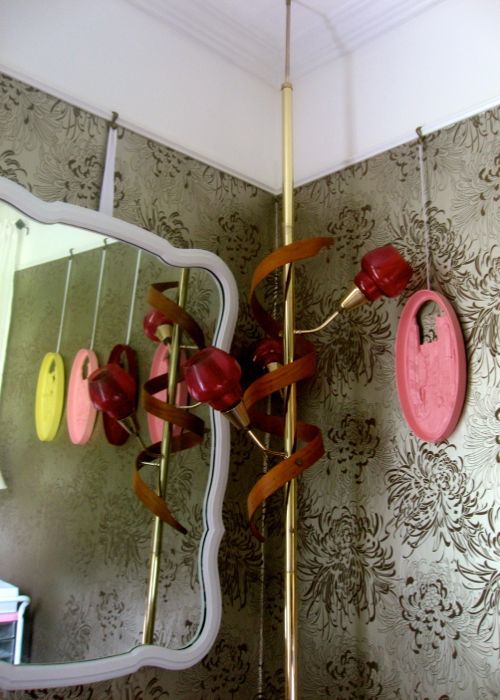 For one thing, it's too short for our high ceilings. Although,
if I put a chair
in this corner, no one would ever see the bottom.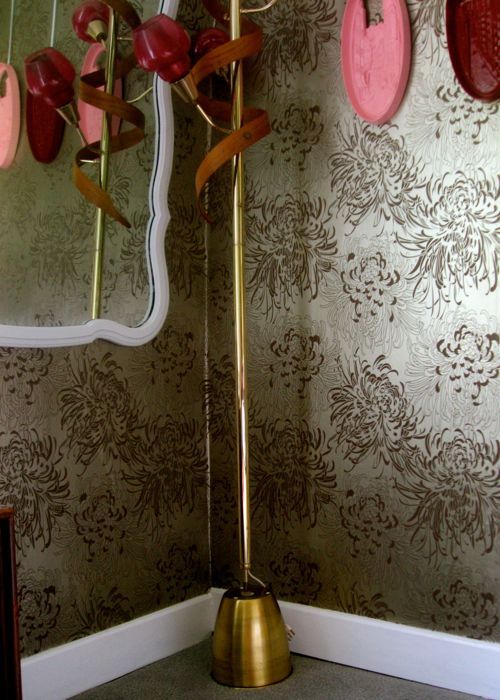 It looks kind of cramped in this corner with the mirror and other pictures that are already on the wall. Although, I could move them around (the beauty of picture rails).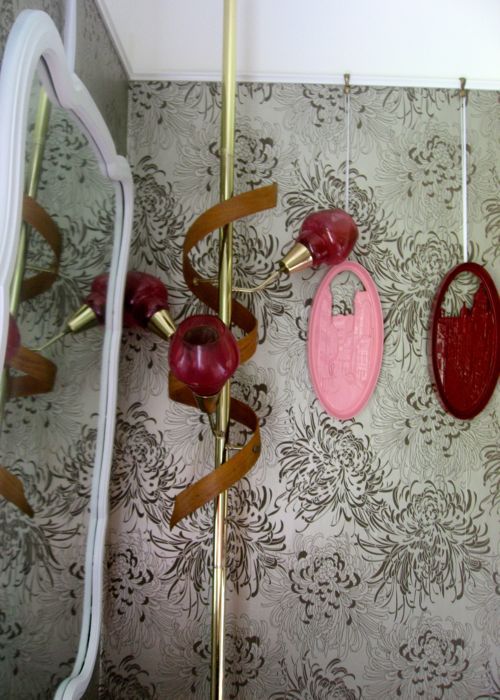 I'm not totally sold on the brassy metal finish, but we all know that can be pretty easily remedied with spray paint.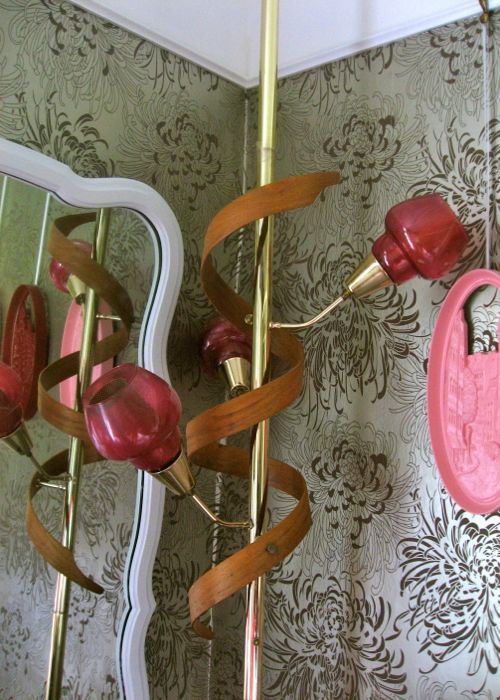 So, this isn't going to be the instant addition I originally thought it might be. I could probably get it to work with some work, but right now I'll wait a little bit to see if inspiration strikes.
Do you ever buy things that seem perfect, but don't quite work? Do you tweak them until they do or do you just give up?