One Halloween (when he was 3 or 4?)
Tyson
insisted on being Cracker Man.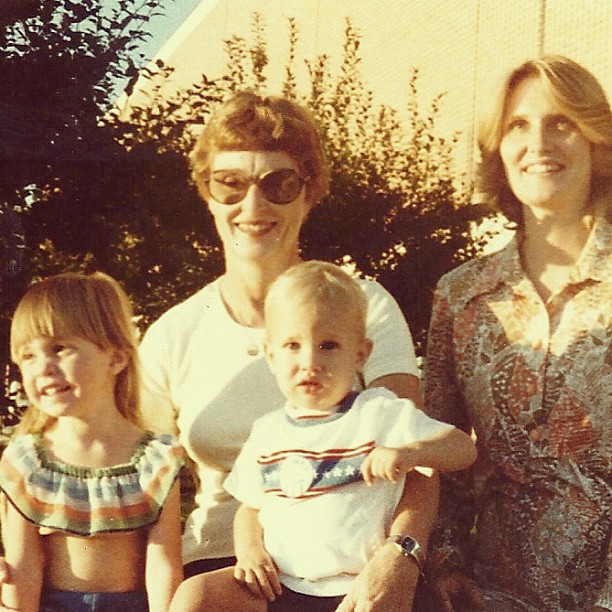 Me, Grandma, Mom and Cracker Man - Incognito
You know, Cracker Man -- the superhero who flies around town delivering crackers to everyone.
Or perhaps just to those who are good?
Tyson could never quite describe to us what Cracker Man looked like, so Mom came up with a pretty standard superhero costume of cape, tights, and a large star on the chest.
Tyson was satisfied.
Years later, we decided that he'd been inspired by the man on the crackerjack box, but had let his imagination take over from there.
Anyone else's family have legendary Halloween costumes -- beyond princesses and firemen?