This week was our church's annual Fathers and Sons campout. It's basically a campout for everyone in the church with a Y chromosome.
Going diggin' in "The Beast" is the highlight of Herbie's year. He thinks the other stuff is cool, but this will be the thing he'll talk about for the rest of the year.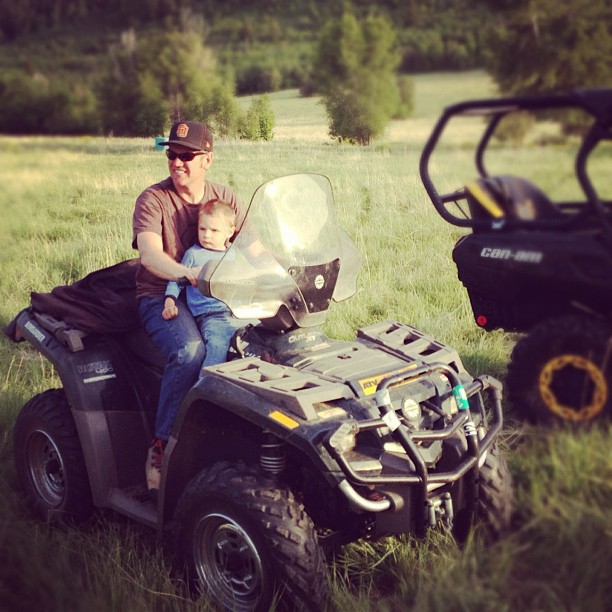 and eat ice cream sandwiches.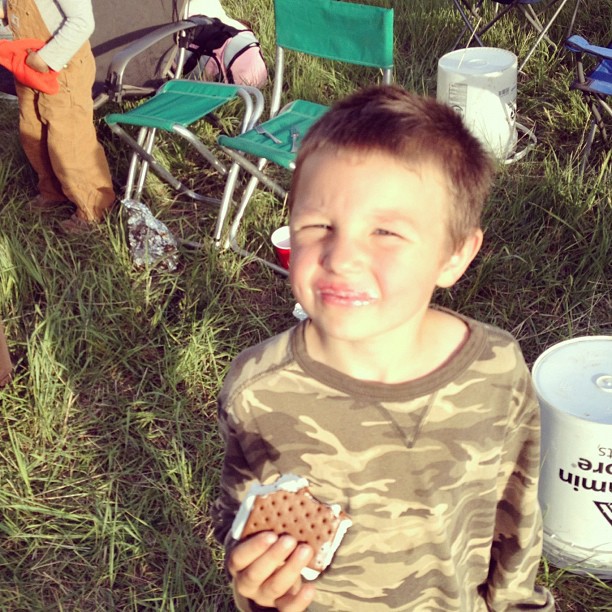 I hear Moses had a bunch of Ralph Wiggum moments where he blurted out random things that had nothing to do with what anyone else was talking about.
Hey! Why did air get in my mouth?
Or
I like to play with Playdoh!
This week was also the last week of school. Ruby came down wearing this on the last day with a very pleased look on her face.
Mom! Herbie says I look very nice!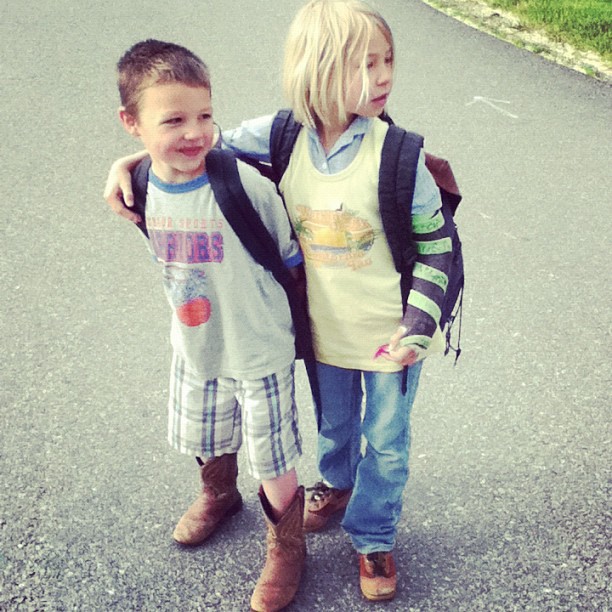 Her prayer that day?
Please bless the teachers that they won't miss us too much, and that they'll remember us.
Surprise!!
We must be the most oblivious parents ever because one day we looked into Penelope's mouth, and there was a giant top tooth.
Who knows how long she's had it.
Anyway, we've been reminded again that teething happens to babies, and we're blaming her crankiness today on the two upper teeth very near the surface.
I've been playing around with the tilt-shift function on my photos. I'm not sure that I like it, but it may also be that I'm not very good at it yet.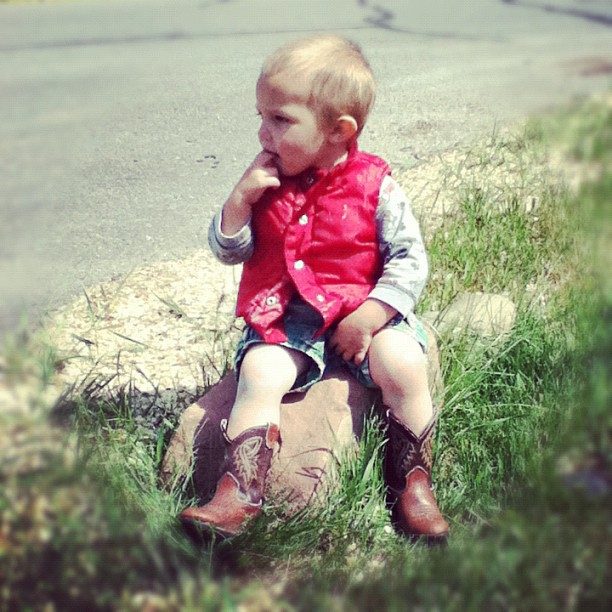 And finally, Woo's latest billion dollar idea:
Since these crazy mud, color, whipped cream, scrambled egg, etc. runs are all the rage, I'm starting my own! The Radder Bladder! (Don't even think of stealing my idea!) Drink 1 gallon of liquid then run, or stagger, past rivers, waterfalls, drippy faucets, filthy public bathrooms for 15 kilometers. Special categories for 4 yr old boys and pregnant women! Sponsored by Huggies and The Kidney Foundation ...
He's looking for a logo. Any ideas?