In celebration of my birthday (yay, me!), I've included two journal entries from my Uncle. On my 18th birthday, my Uncle gave me a scrapbook with these two journal entries (from the day I was born and the day I was blessed), some pictures he'd taken, and copies of all the letters I had ever written him. Enjoy!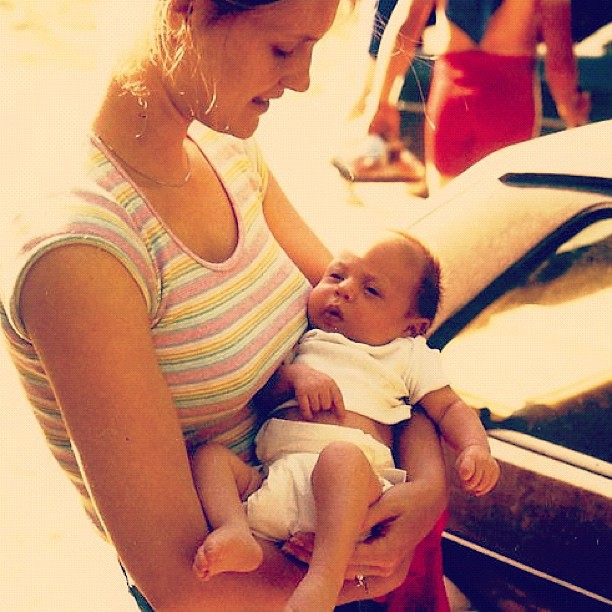 May 1977
Nothing out of the ordinary happened at school today.
When I got home I found out that Cindy had her baby. It is a 7 lb. 9 oz. girl and they are thinking of naming it Chelsey. Dave watched it get born and he said it came out butt first and it was going to the bathroom. She has fat lips, straight-up short black hair, a crooked ear, and because she was born breech, her legs stick up when she lies on her back.
Sounds cute!?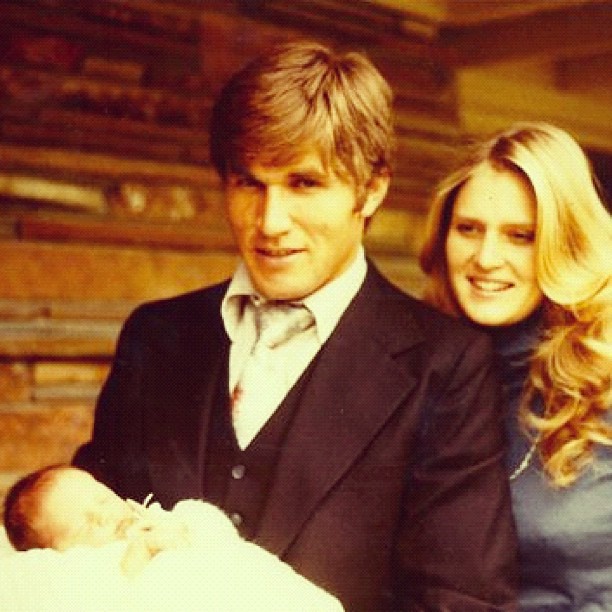 Sunday, May 1977
Everyone
was here for dinner today -- Annette and Steve and their kids, Pat and 2 roommates, Cindy and Dave and baby, and 4 Jenkins. Grandma and Grandpa Monk also came down.
The baby is cute and doesn't look as bad as she was originally described to me. She is really tiny and all she seems to do is eat and sleep.
Dave carries her around like he is a little afraid of something happening to her.
Because all the relatives were here today, they decided to have her blessed. Dave did the job. His prayer was short, but I guess it still counts. Chelsey didn't even make a peep during it.
After the blessing, Cindy went home with the baby to rest.
Has anyone in your family recorded the story of your birth? Have you recorded those of your own children?
Read past guest stories here, and please consider submitting your own!