I asked my little sister to write a guest post thinking she would write about one of her four kids. Instead, she sent me this. Thanks, Lynds???
I am really excited to be writing a guest post. It has been really fun for me to think up past memories. I decided to write a few stories about memories that I have of Chelsey. I don't know how much she will appreciate these, but I sure do.
I'm Lyndy. Chelsey is my older sister of 6 years.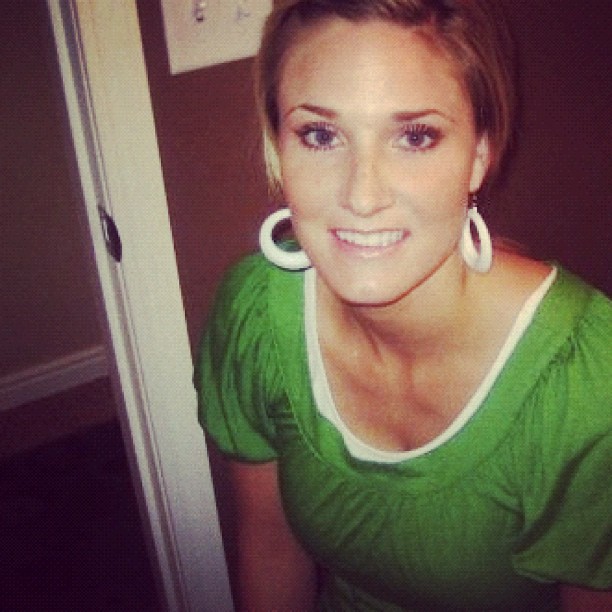 Chelsey and I shared a room. I remember having so much fun with her. I was the annoying little sister.:). I loved to bug Chelsey.
It was so much fun. I don't know why, but isn't that what I was supposed to do?
One thing that bugged her the most was kissing her cheeks. She hated it, but yet ... I got so much joy out of it!
Sorry, Chels.

I used to build this little fort between our two beds. It was so much fun! We would sleep under it sometimes. Chelsey would sing me "5 Little Speckled Frogs." It was my favorite song and she sang it to me often.

Chelsey was the oldest of 4 of us.
Every Christmas, we would all have to go down together before we could open presents. So many Christmases I remember us all being up.
So excited!
Chelsey would jump in the shower!
What are you doing!? This is the BEST day of the year, and we want to go downstairs! It seemed like FOREVER!
She was probably in there laughing...
Haha Chels. Haha....
We were tortured waiting for her most Christmas mornings. I think she knew. Did you know what you were doing, Chels??
Chelsey was out of the house when I was 12. It was different having her gone when I was so young, but at least I got my own room. :). I also got to visit her at her dorm room, occasionally stay the night, and eat at the college cafeteria. It was my dream come true.
After Chelsey had finished 3 years of college she decided to
serve a mission
. Before Chelsey left, she wanted me to cut her hair. I had cut hair quite a bit and wasn't that bad. I decided to ask one of my best friends to help.
You can all already see where this is going ...
Anyways, I did one side while my best friend did the other. Neither of us had thought about measuring the sides to be the same length. Chelsey had explained to me what she wanted. I don't remember if my friend was there when the explaining was done.
I had cut my side, and it looked great! It was the length Chelsey wanted.
I walked around to the other side and it was an inch or two shorter.
Uh oh!! Not a good idea. Sorry, Chels!
So we just left it.
Haha! No.... We cut it up to match the other side. It was waaaay shorter than she had wanted. I know she hated it at the time, but at least hair grows.:) Thank goodness for that!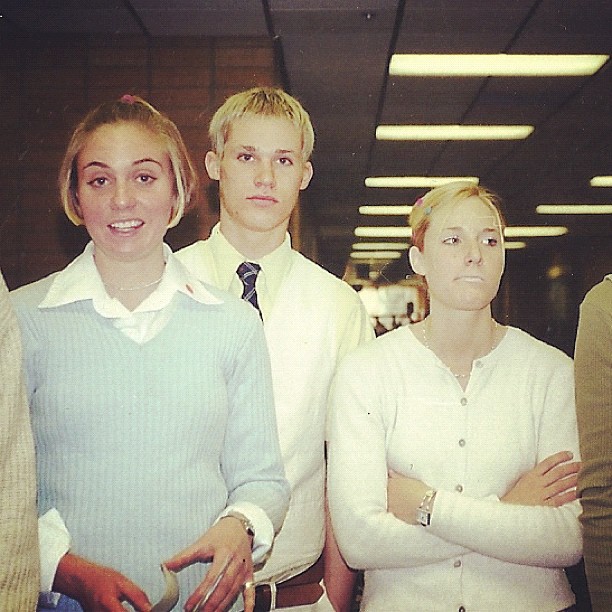 This picture was taken about a week after the haircut. I felt that pulling back the front somewhat hid the unevenness.
Chelsey and I were both married within 6 months of each other. We both had our first child within 3 months apart. I have 4 children that intertwine through the ages of hers. It has been very fun to start our families at the same time and have the same aged kids.
These are just a few fun memories I have with Chels. She has always been such a great person for me to look up to. :)