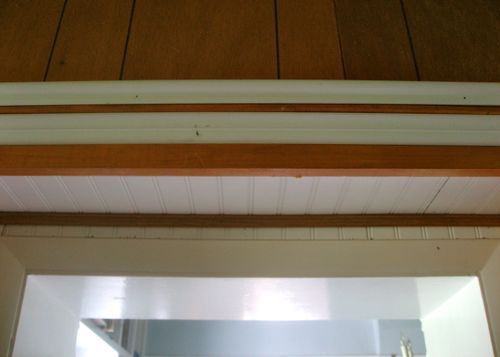 Work on the kitchen is still moving along. I've got most of the trim and molding up. It's one of those boring jobs that doesn't give instant satisfaction (like painting, for example), but has to be done.

I've put up the molding we took down around the windows and doorways,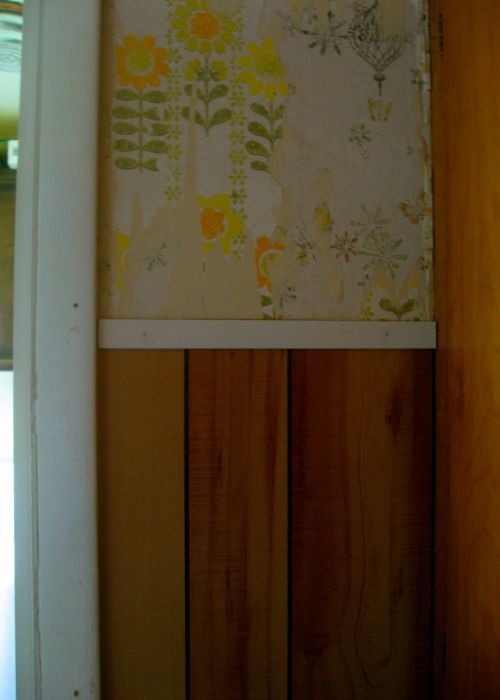 I'm loosely basing what I'm doing off of what
Shaunna did here
, but she didn't caulk anything for a rougher look.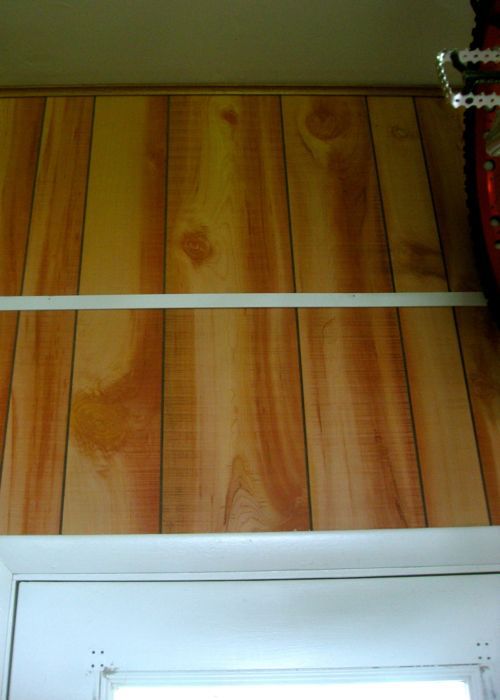 I have a different situation -- wonky walls, pre-existing paneling in part of the room, etc. so I'll definitely be caulking.
I actually enjoying caulking; I find it relaxing, and I'll probably be doing that most of next week.

It won't look like much, but after that ... we'll probably start looking like we're making progress!
What home remodel tasks do you find satisfying? Which ones are a burden and total bores?