Penelope and I went shopping for my birthday, and we picked up a few things for the house. I was the most excited for this mirror I got for $10 at the thrift store: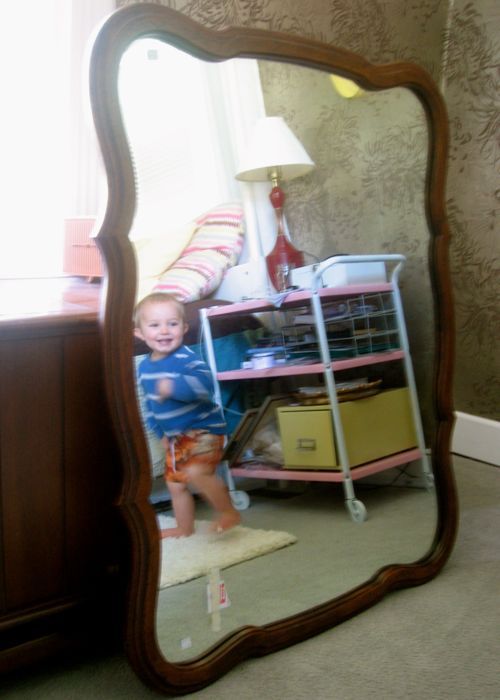 I've been looking for a mirror with scrolly edges for that wall just behind it for awhile. I plan on painting it, maybe next week.
Now before you get your panties in a bunch about me painting that nice wooden frame, let me let you in on a little secret: It's not wood. It's painted plastic.
I also picked up some more pillows for the window seat in the
dining room
. I'm not totally sold on what's going on there ... and one of those pillows is on loan from the
living room
, so we'll see.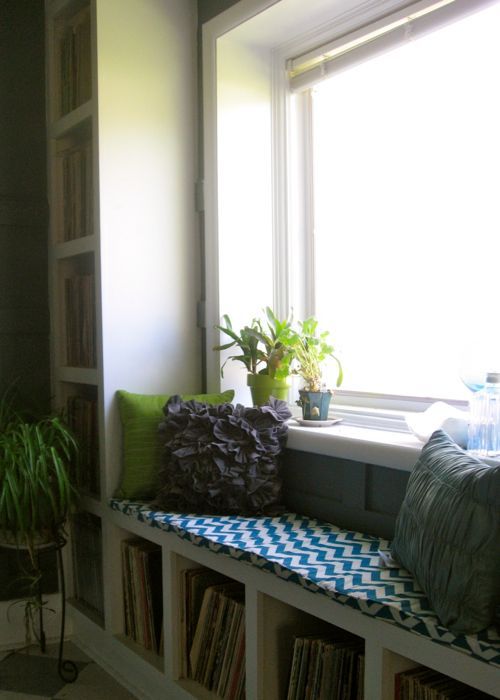 Lastly, I got a couple of frames for %40 off. They're living in the
bedroom
right now, and I did get two of them, but they're not exciting enough to post more than one picture.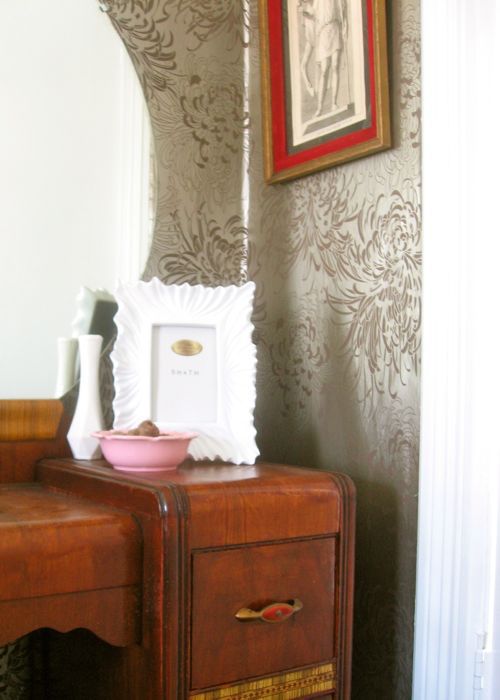 Work in the
kitchen
continues on. The kitchen is a total disaster area, but all the paneling is cut, up and attached.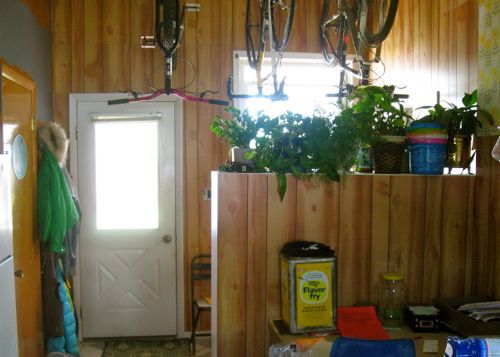 It looks pretty dark in there currently, but it's nothing that a little white paint can't fix.