You remember
this mirror
from last week?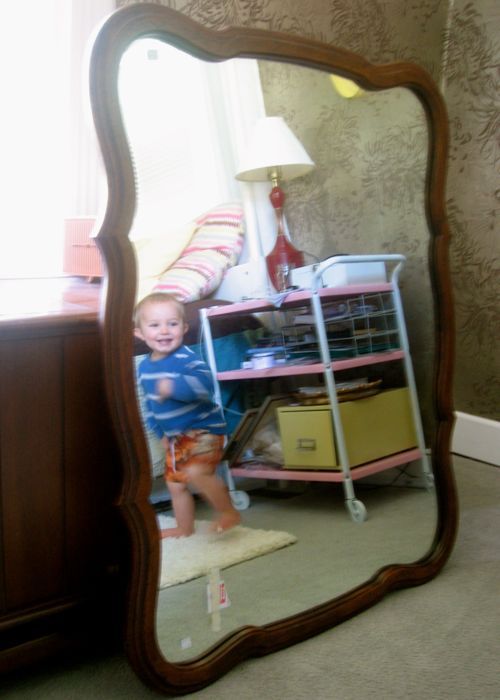 Well, it's all white and hung up now.
It isn't %100 what I'd envisioned for that wall, but it's pretty darn close, and for $10 (plus the cost of spray paint), I can't complain.
The mirror was originally set up to hang horizontally, so it took a bit of tinkering in the back to hang vertically, but nothing too complicated.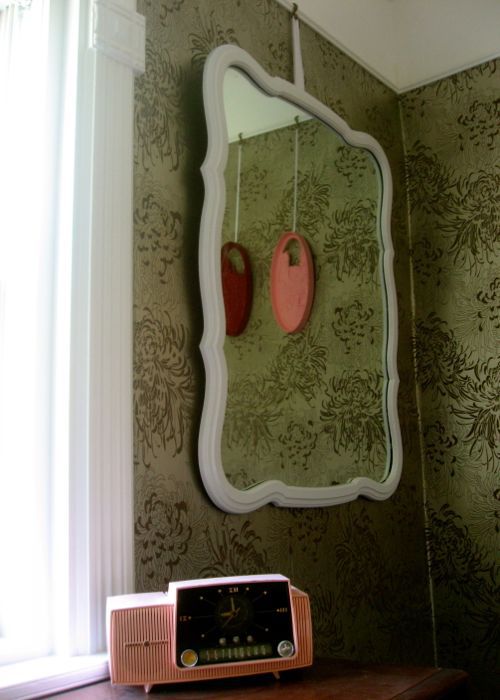 The mirror is heavy, very heavy. Probably the heaviest thing hanging in the house, and I'm so glad I put in a picture rail, because there's no way I'd be able to hang something that heavy on our plaster walls otherwise.
Eventually I'd like to reupholster this chair and put it here.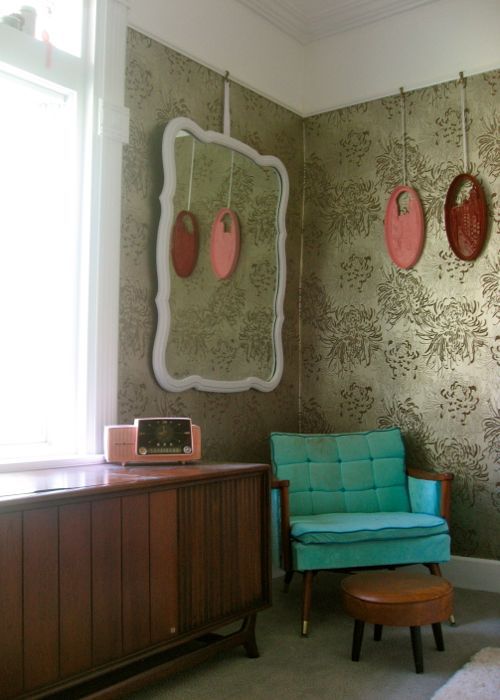 But, let's be honest, it's going to be a year or more before that happens, so it's probably best if you just pretend that you never saw it.
Have you ever had trouble hanging something heavy? Or had to put fun projects on the back burner because there just isn't time, and there's so much else to do?