This wasn't the best week. I guess we were
recovering still from last week
. I was originally going to say that Woo and I were the crankiest and tiredest, but towards the end of the week, Linus gave us a run for our money.
Back when the kids first got out of school, Woo sat down with each of the kids to talk about a goal for them to accomplish and a reward. Moses got to go to a candy store and pick out whatever he wanted in return for not sucking his thumb at night or during naps for a week. Ruby gets to go out to lunch with Dad in return for a week of excellent table manners. And Herbie gets to go camping with Dad in return for controlling his temper for a week.
Well, Moses earned his candy and he, Woo and Linus made a special trip to the store to pick it out. Woo let Moses out of the cart, and 2 seconds later his arms were full with whatever was closest.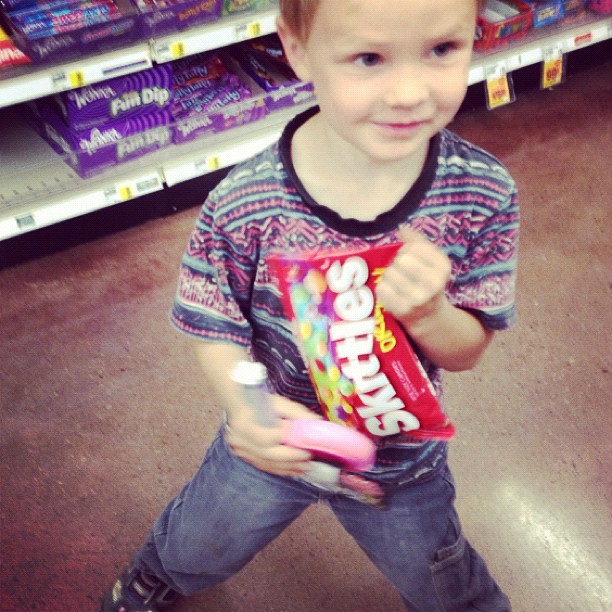 This was Linus when Woo told him he didn't get to get out and pick out treats.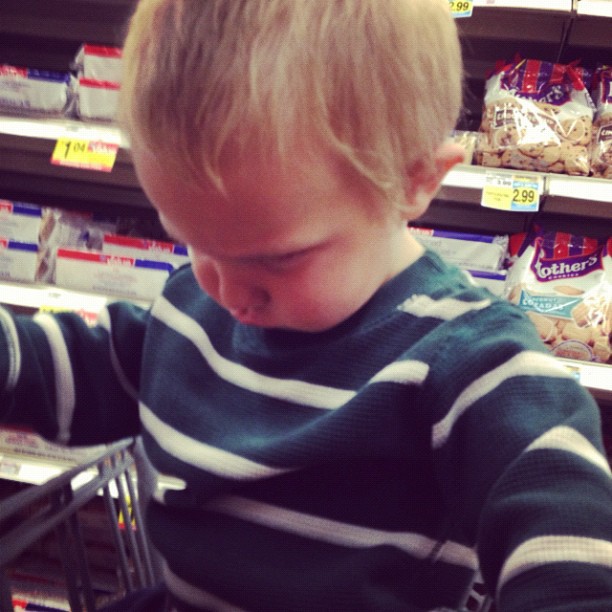 Woo was able to talk Moses into picking out a giant bag of gummi bears to get the most bang for his buck, and he also picked out a bag of licorice. Most candy Moses has ever had to his name ever. He's been very, very generous sharing it though.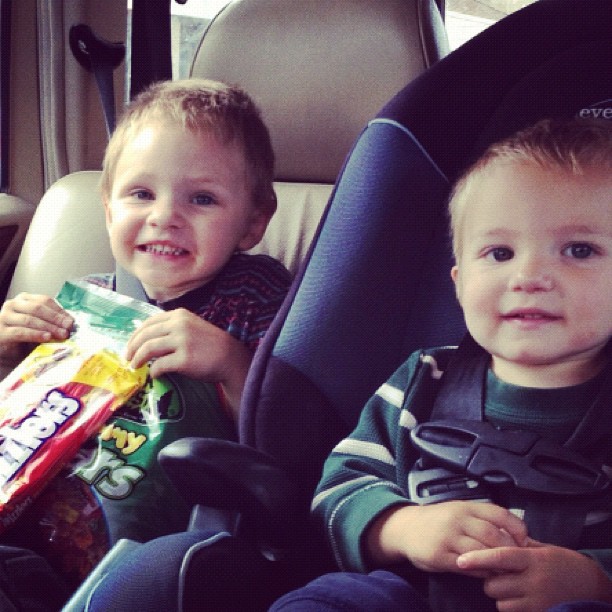 Woo: Moses, we're going to keep the candy in my office so no one else will eat it, but no one can eat it unless you share some with them --even Mom and Dad.




Moses: Dad, what if the bears wake up in the middle of the night and scare you?!




Woo: Are you scared of gummi bears, Moses?




Linus: I do!!
Penelope still doesn't have a real crawl, but she's definitely getting around. The entire first floor is her oyster.
This is Ruby in her homemade soldier costume. You might not be able to tell that she's wearing a plastic bag as a shirt. That's armor. I think the ad attached to her chest is a shield.