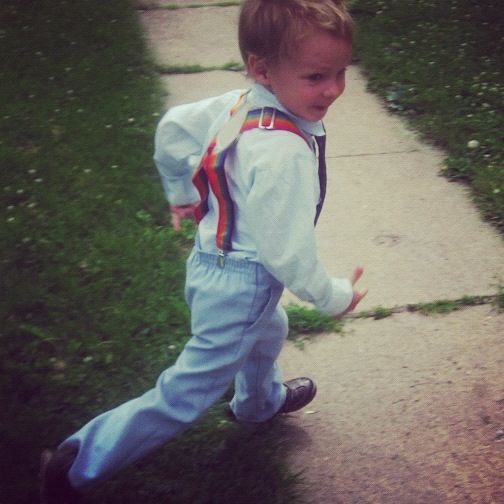 A missionary was speaking in church, and I leaned over to Moses,
Are you going to be a missionary when you get older, Moses?
(That's something a good mom would ask, right? Not a cloying mom?)
And Moses was instantly irritated.
I'm a kid missionary NOW, Mom!
Whoops.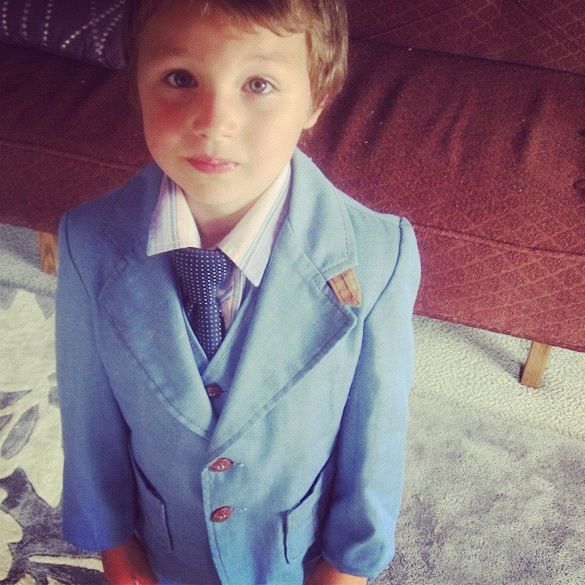 Herbie and Moses got to visit some neighbors who take their slip-n-slide much more seriously than we do.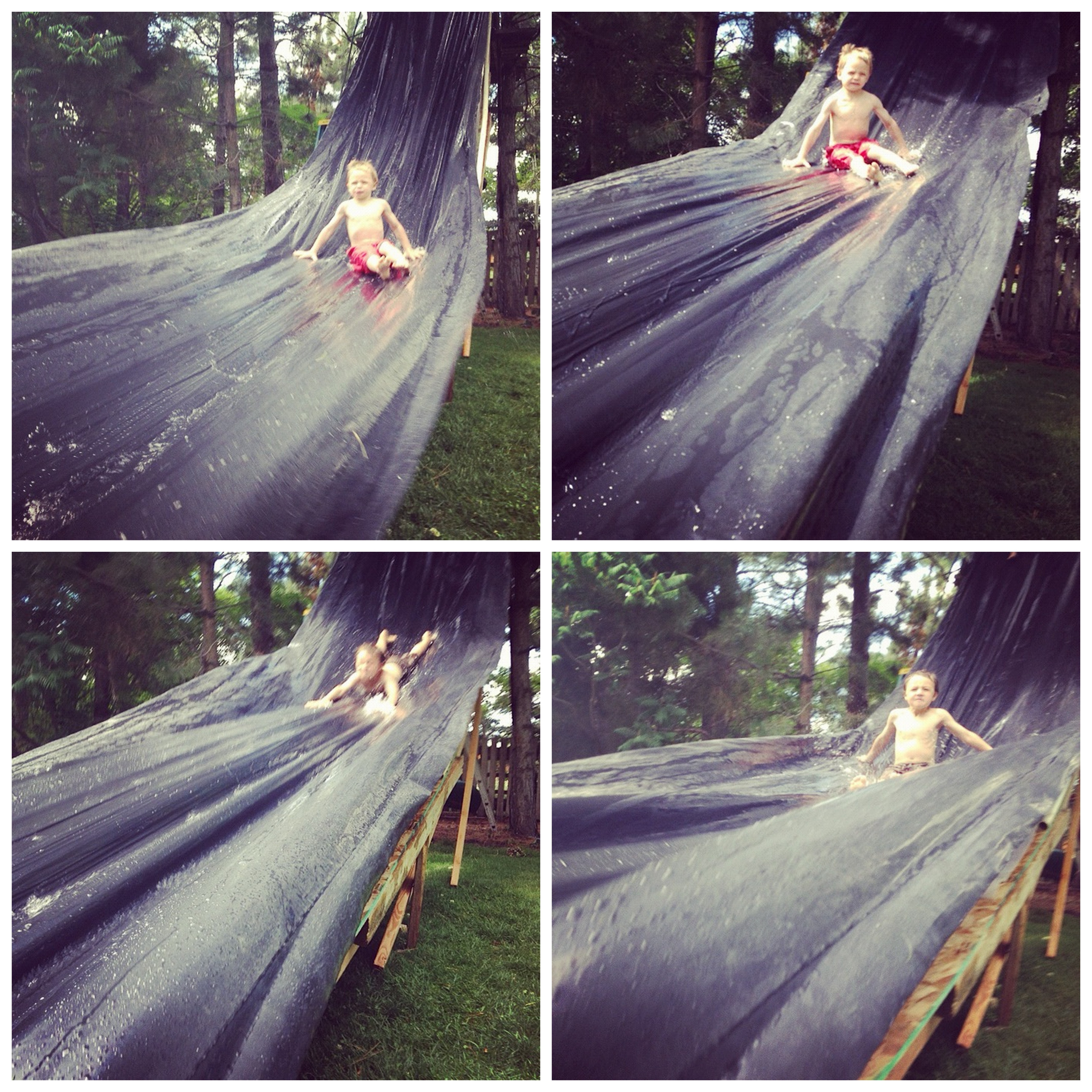 Ruby started a bottle cap collection and invented a game to be played with them.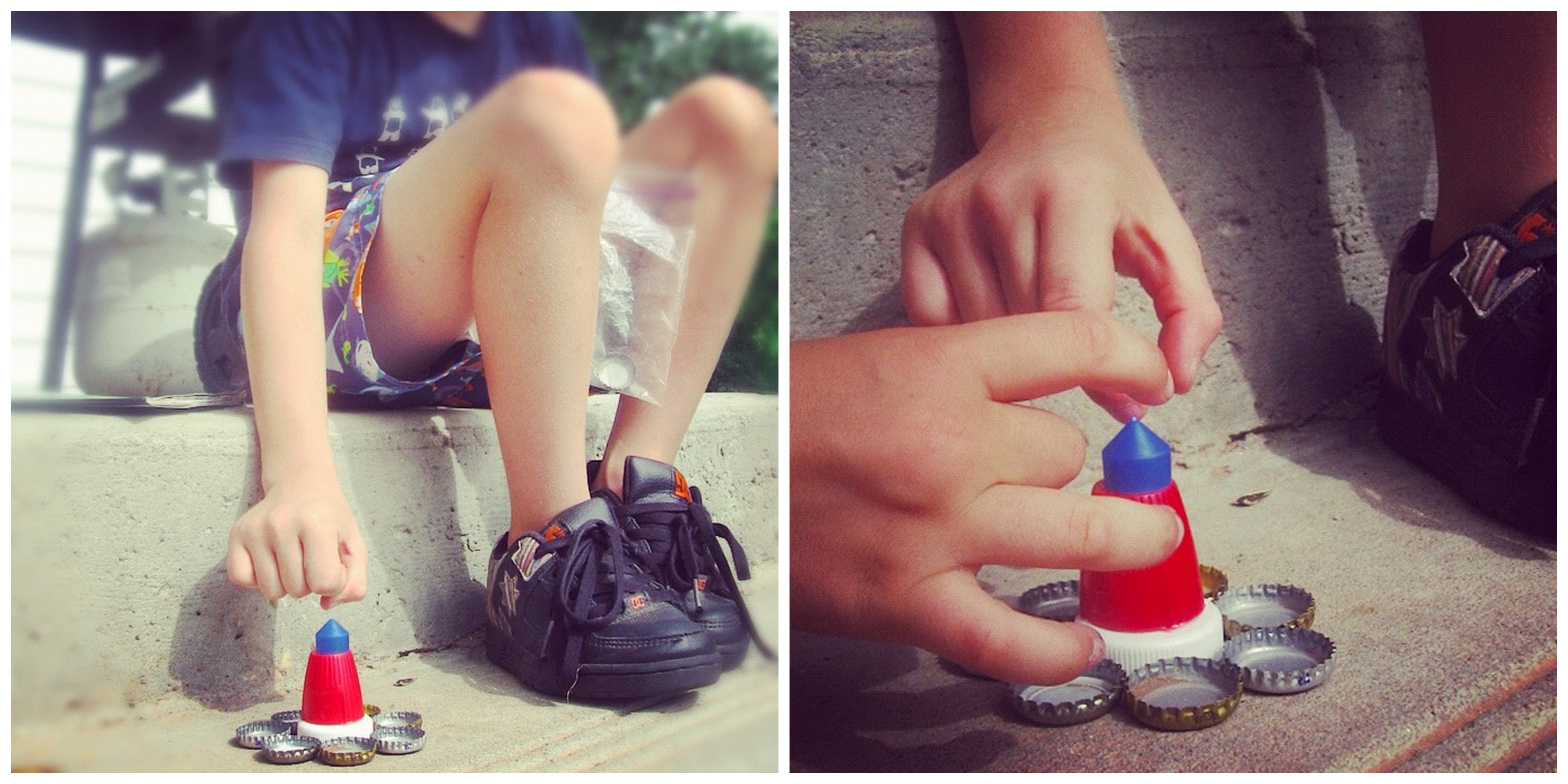 You may think that Ruby's about to take out the recycling. Don't be fooled. That's a robot of her own invention.
Penelope is now more comfortable on the go. She seems to be a little nervous sitting still for a picture.
Linus had hand, foot and mouth disease this week, and was not a happy camper for a lot of the week.
Having his picture taken made him really mad.
And lastly, did your kids leave some shoes in the park? Because my kids found them.