7.6.08
Even though the 4th of July is one of my favorite holidays, Woo and I kept putting off having to decide what we were going to do.
Unfortunately no one helped us out by inviting us to do anything either, so at 9:30pm on the 3rd, I called two other families (each with three little kids about our kids' ages) to come over for dinner and then head to a local park for fireworks.
I kept dinner really simple, the kids ran around like crazies outside, and I think everyone had a good time.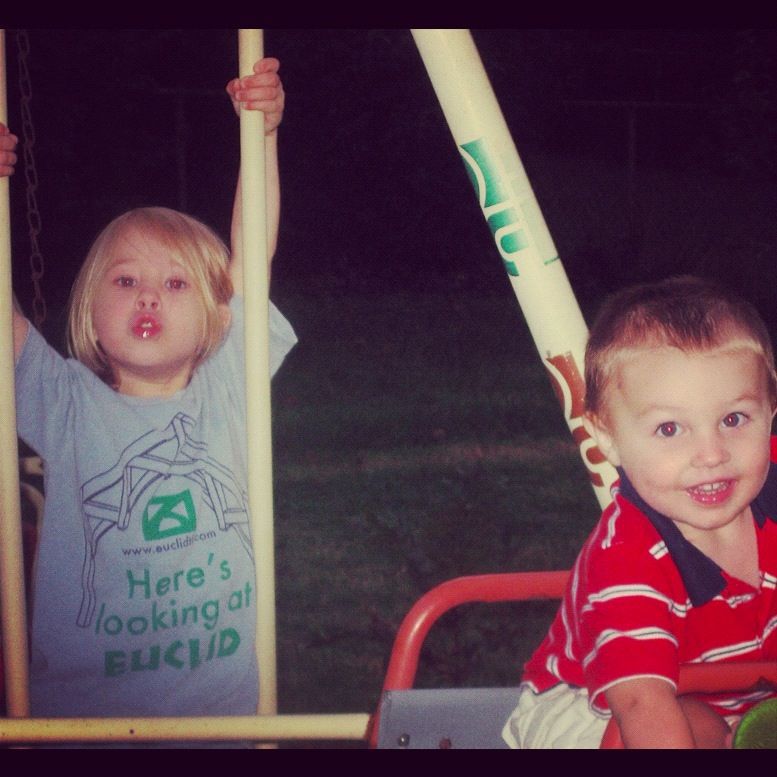 Herbie had an interesting reaction to the fireworks: "Mmmm, tastes good! Like 'nanas!" Ruby thought they tasted more like cookies and birds.
The kids were thrilled to receive a package Monday morning from Grandma and Grandpa containing clothes, books, and dvds. The swimming suits were the real crowd pleasers with Ruby and Herbie trying on their own suits, each others' suits and moses' suit.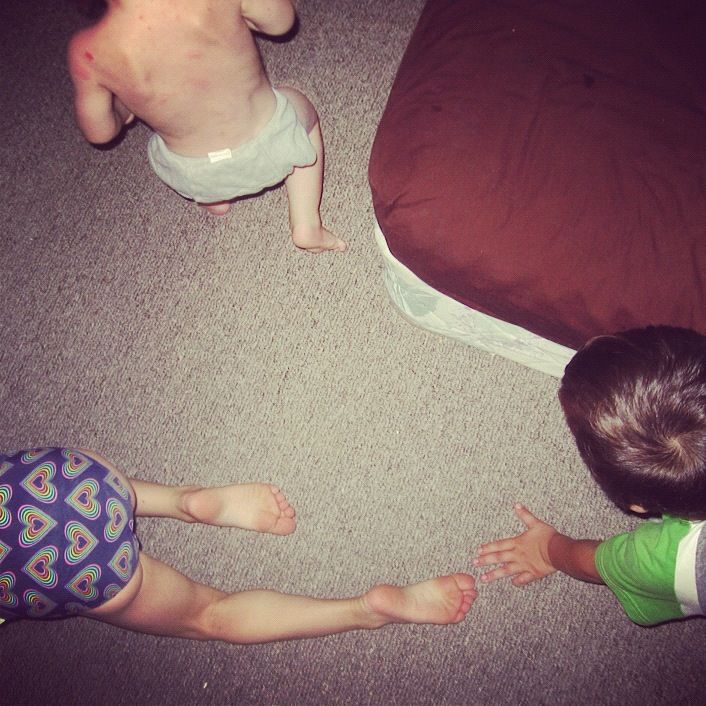 I often wonder if other people's kids lie on the floor and pretend to swim, but when they started to do that again I knew we definitely had to go swimming in the afternoon.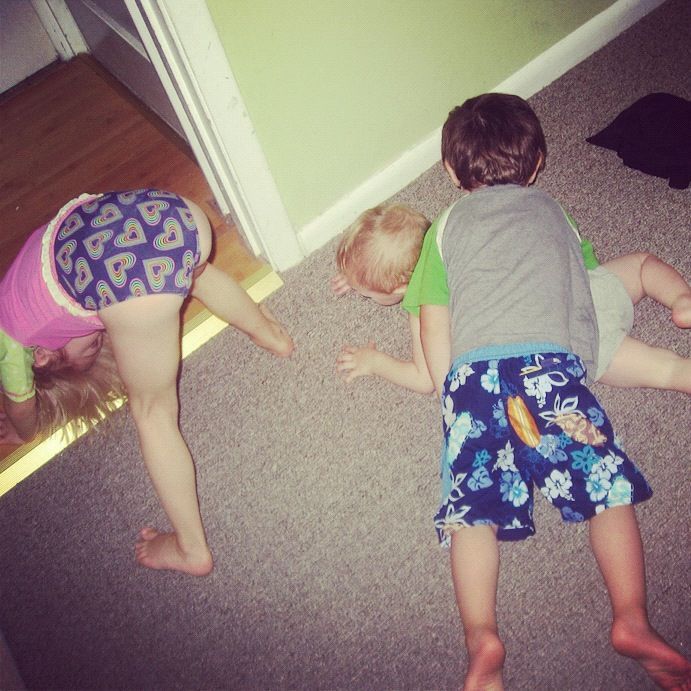 Sorry to drag the 4th of July on for so long ... do your kids pretend to swim on the ground? Now that I think about it, I think I have.