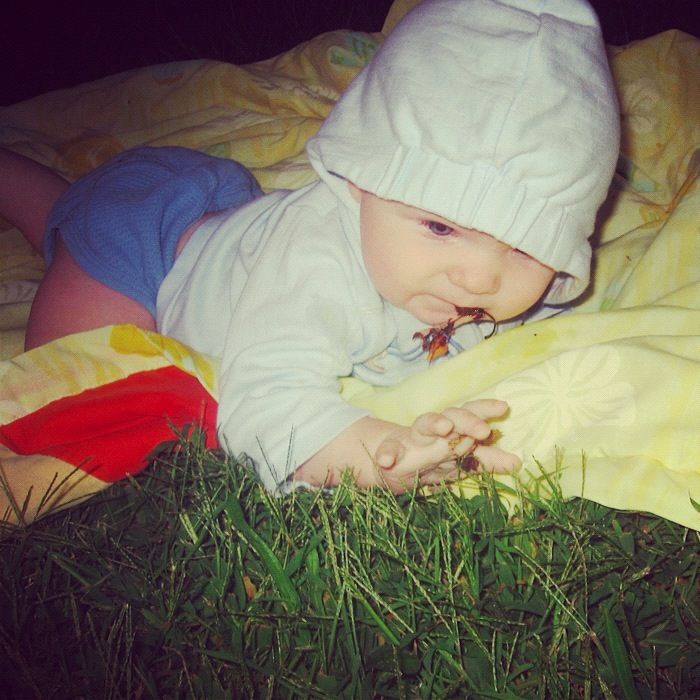 Even though the 4th of July is one of my favorite holidays, Woo and I kept putting off having to decide what we were going to do.
Unfortunately no one helped us out by inviting us to do anything either, so at 9:30pm on the 3rd, I called two other families (each with three little kids about our kids' ages) to come over for dinner and then head to a local park for fireworks.
I kept dinner really simple, the kids ran around like crazies outside, and I think everyone had a good time.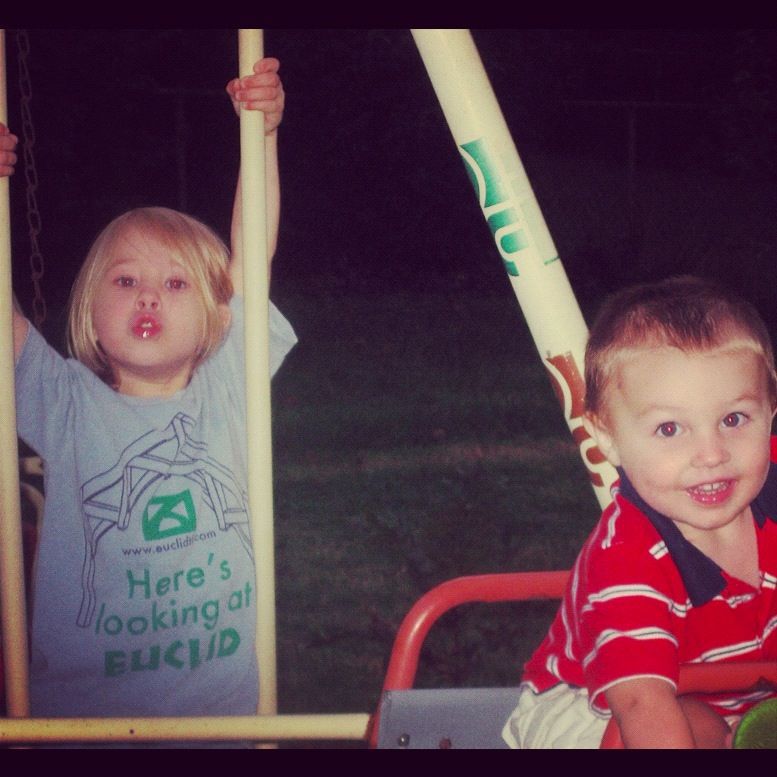 Herbie had an interesting reaction to the fireworks: "Mmmm, tastes good! Like 'nanas!" Ruby thought they tasted more like cookies and birds.
The kids were thrilled to receive a package Monday morning from Grandma and Grandpa containing clothes, books, and dvds. The swimming suits were the real crowd pleasers with Ruby and Herbie trying on their own suits, each others' suits and moses' suit.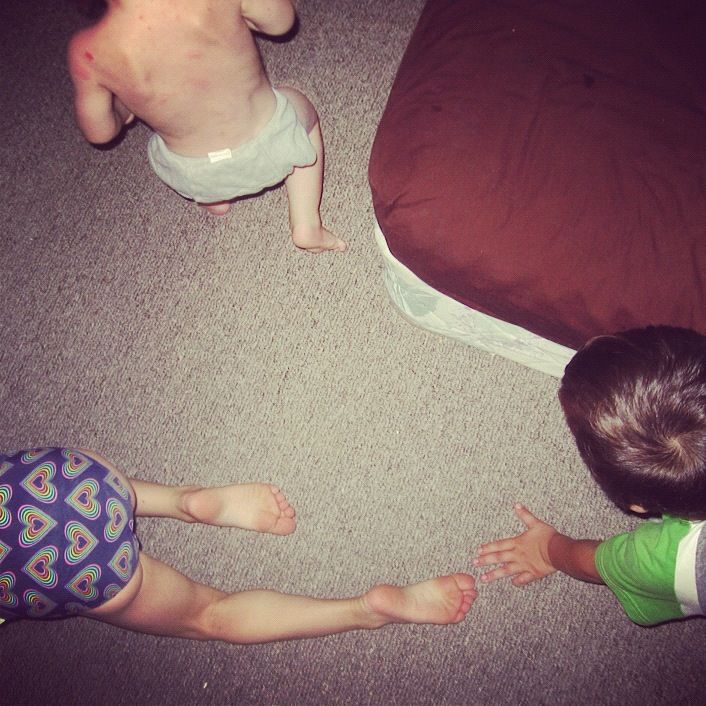 I often wonder if other people's kids lie on the floor and pretend to swim, but when they started to do that again I knew we definitely had to go swimming in the afternoon.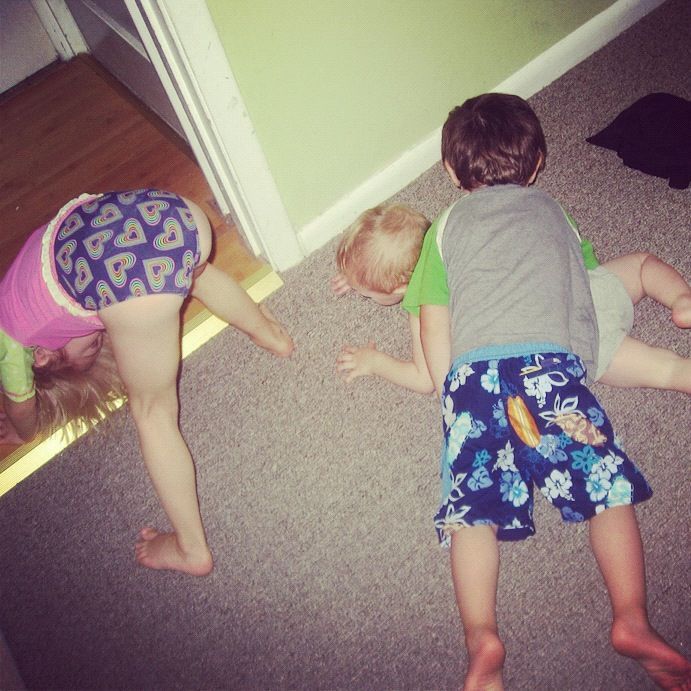 We weren't able to go out and work in the yard much this week mostly because Herbie decided to exercise his 2 year old independence by playing around in his room after being put to bed. Ruby, of course, thought it was hysterical, and they were feeding off each other. I wanted to nip it in the bud, so we stayed inside to make sure they were under control. They've been fine the last few nights, so I think we'll start going out again tomorrow.

Moses continues to be a good baby---doing stuff a baby his age does. He has rolled over a couple of times, but mostly he rolls from side to side. He coos and sucks his hands. He likes to sit on my lap and watch Ruby and Herbie run around. We think he looks kind of like Ruby at that age, but his cheeks are not as fat.

Woo is tired of hundreds of people downloading his setup program for ooTunes and then only a fraction of them actually buying it. Hopefully there's a solution to that. Also, a ROUGH version of www.icryuhear.com is up (we know it needs more work, don't think this is the best we can do!) He's also working on getting a committee meeting together so that he can graduate someday (someday soon?)

I can only think of one new thing I did this week. While reading Elder Ballard's article in the Ensign about being a positive presence on the interweb, I decided that the least (and easiest thing) I could do was to post my seminary lessons on a blog. I was already writing them out anyway, I might as well write them in a blog post to start with. Since I've been doing that I've had 2 people post comments saying that I've soften their hearts towards the church, and they've decided to be baptized!

Ha! Just kidding. I don't think anyone's read it all.

Well, that's all I've got for this week.