We got a visit at the beginning of the week from Woo's sister, two sis-in-laws, and their kids.
So, of course, we took everyone out for a ride in the canoe. Woo decided we should go to the reservoir 15 minutes away, instead of the one in our backyard, thinking it would be more comfortable for spectators, but the water was very, very low. There was no shade, and the shore was nothing but sticky mud (well, and lots of rocks).
The next day while the babies and I were napping, Woo and his sister took a bunch of kids rock climbing.
Guess who was the only person there to climb all the way to the top?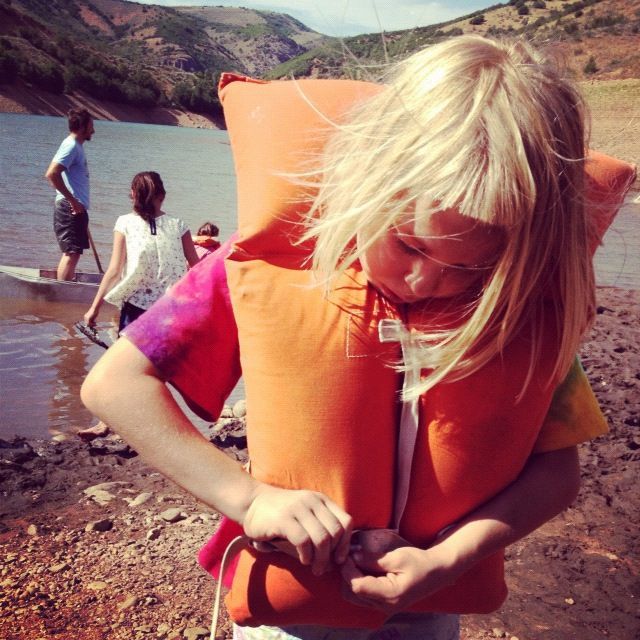 Yep. Ruby.
Unfortunately, her repelling skills were apparently the exact opposite, and it took a long time to get her down.
Woo spent two hours in the sun belaying, and was very tired when they got home.
Ruby & Herbie: Why didn't you rock climb, Dad?


Woo: Because I was tired.




And my hands hurt from belaying.




(under his breath to me) Plus, I didn't think I could make it to the top.
I woke Linus up from his nap to find this: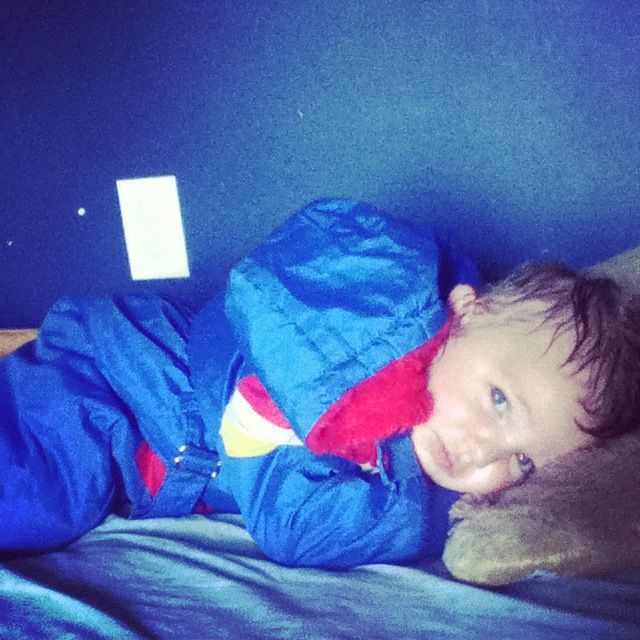 A snowsuit and a lot of sweat. Fashion over comfort, I always say.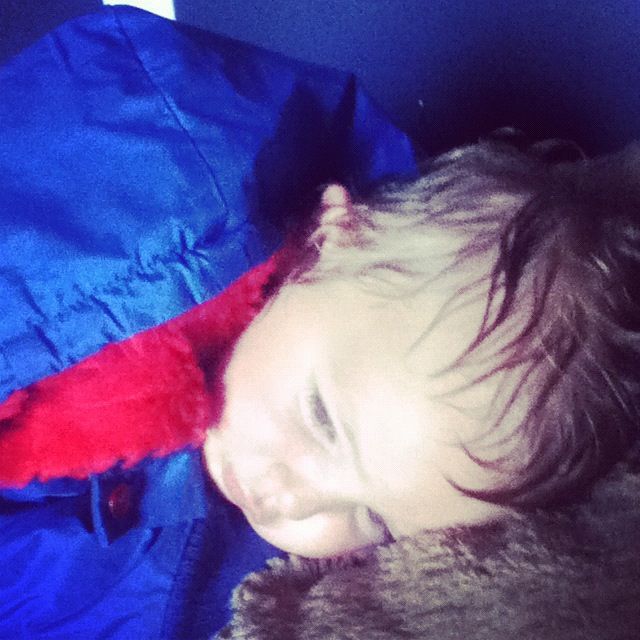 Woo went on a short backpacking trip in the
High Uintas
with some of his siblings and their friends the last part of the week. He was so excited, he packed a week before. This is a man who usually packs as the rest of us are walking out the door.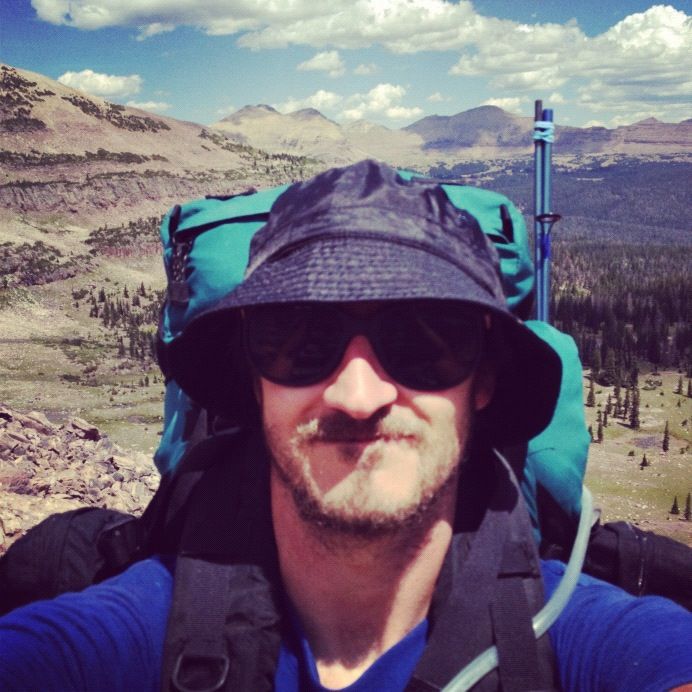 He loved it, but will take better shoes next time. He could barely walk in the door.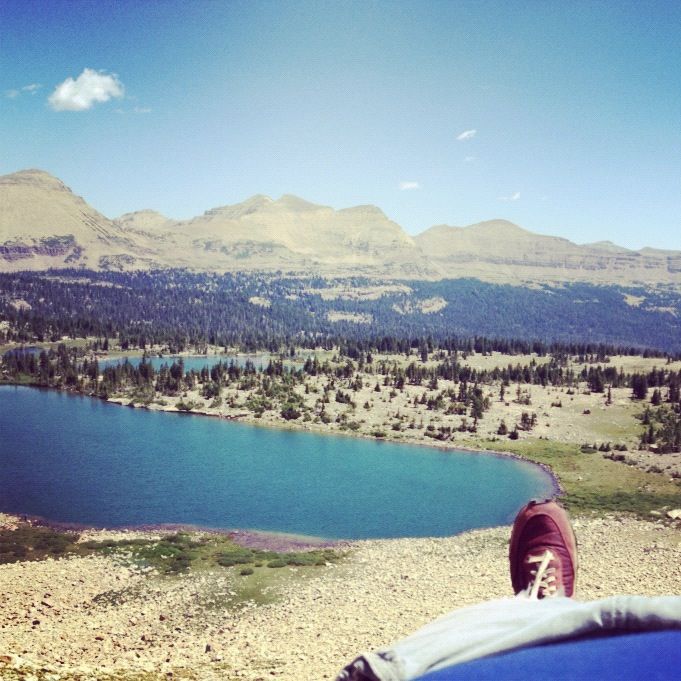 Moses (sitting down to his cheese melt, fries and root beer): Thank you for this healthy dinner, Mom!
I apparently still have some work to do on the nutrition front with Moses.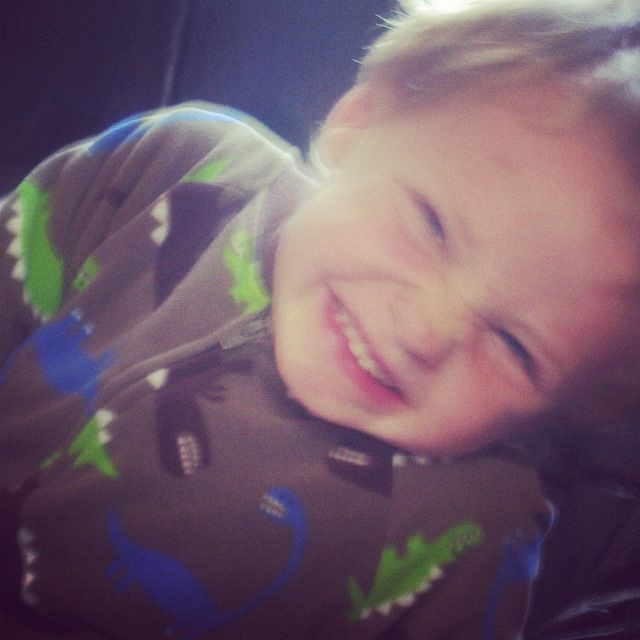 And Linus fed Penelope her first piece of cabbage.