This is how you last saw the kitchen/mudroom.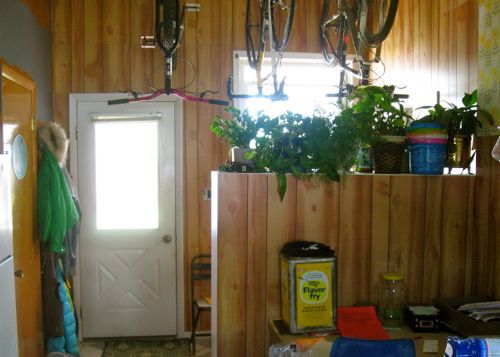 You all probably spotted this from a million miles away, but it finally dawned on me that having the Expedit there for food storage and room division was more harmful than helpful.
It made the room feel quite a bit smaller and blocked light from that gigantic window.
So the Expedit moved to the playroom, and the room is opened up.
Yay!
Of course, storing the shoes in this laundry basket is not ideal.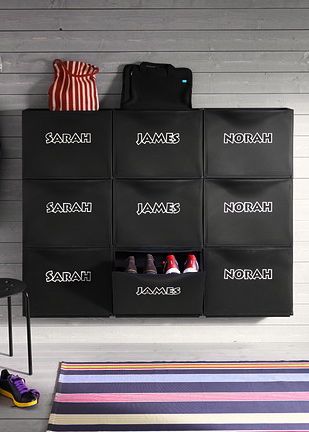 They're kind of cute and neat, but they come in packs of 3, so I'd need nine of them (6 kids + 2 adults). It didn't take me long to realize that $120 for shoe storage may not be the best use of my money.
But, then I ran across this --
Carrie's file box storage
.
I think that would work pretty well for corralling kid shoes along this wall.
What do you think?