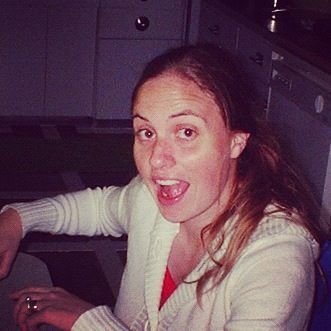 Whew!
This has been a crazy pregnancy.
My first semester --- you know the one where I'm usually exhausted beyond belief?
Well. It wasn't that bad.
Sure, I was a little tired, but for a first semester, I felt pretty darn good.
Long story short --- I've been exhausted.
We enjoyed all the fun, but it's been all I can do to keep everyone alive, and try to keep on top of the laundry and the dishes, let alone think about working on my house projects.
Anyway, I can finally feel that the long night of tiredness is nearing it's end. I'm feeling much, much better. I've been getting the house clean, and I think in a day or too I'll be able to
get started on the kitchen
again.
Yay!
In other pregnancy news ...
The good news is: I weigh 13 lbs less than I did with Penelope at this point!
The bad news is: I started off 10 lbs heavier, so I weigh about the same.
More bad news? Woo lost 20 lbs this summer, and I'm going to pass him up very, very soon :(.
And that's all folks! Thanks for listening!