Ruby continues to get better at riding her bike. Yesterday she rode down the whole length of our back yard with her feet up. It's even more impressive when you see how much she bounces around going over the grass.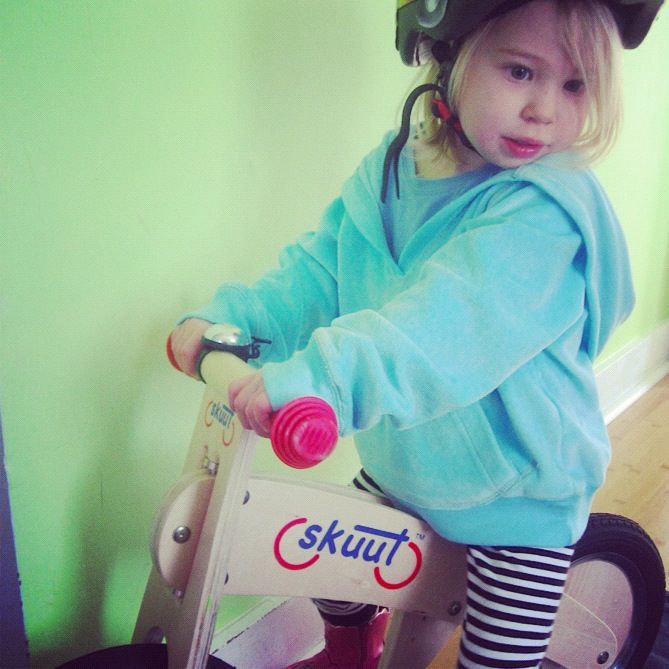 Herbie has finally started to really feel comfortable with his bike this week. He's figured out how to get on and turn easily, and he's riding all over the house.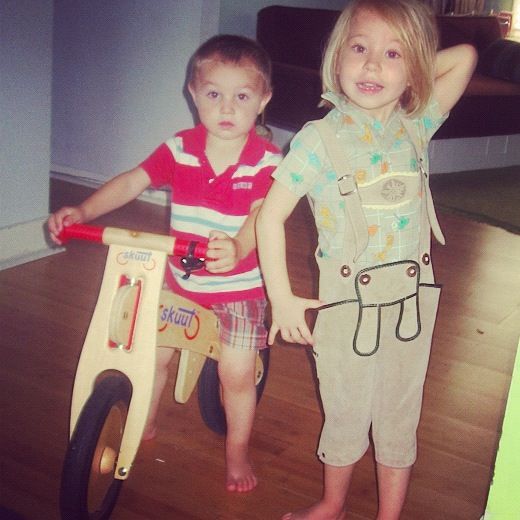 I've seen him watch Ruby carefully as she whizzes by, and then try to mimic her speed and her gliding.
Once this week he rode his bike down the hill of our driveway. He got going way too fast for him to control, and he fell.
After the initial pain and shock were gone, he was pretty proud of his crash. A couple days later Ruby was telling me about a crash that she'd had on her bike, and Herbie got really mad, "No Ruby! Herbie fell off bike in driveway!"
As if Ruby was trying to steal credit for the crash from him.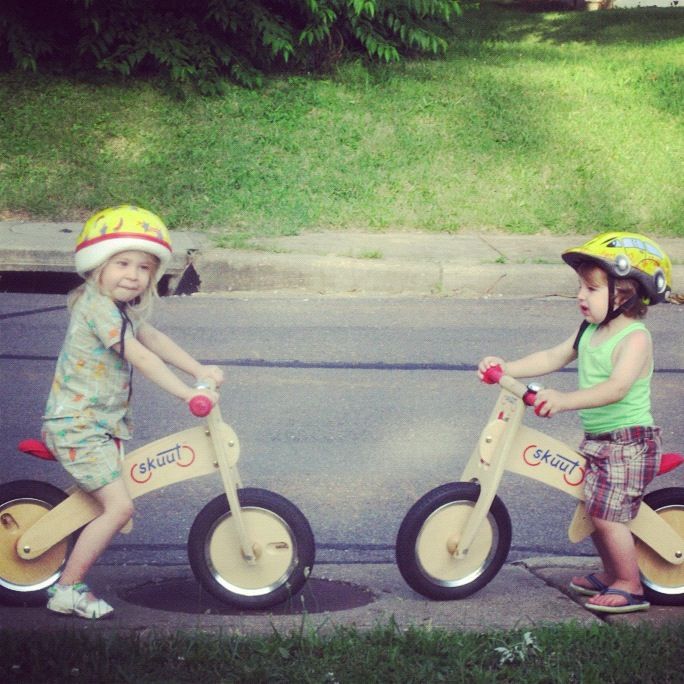 We've started to take the kids on short bike rides. Ruby and Herbie ride their little skuuts. Woo rides the low-rider, and I walk with Moses in the wrap.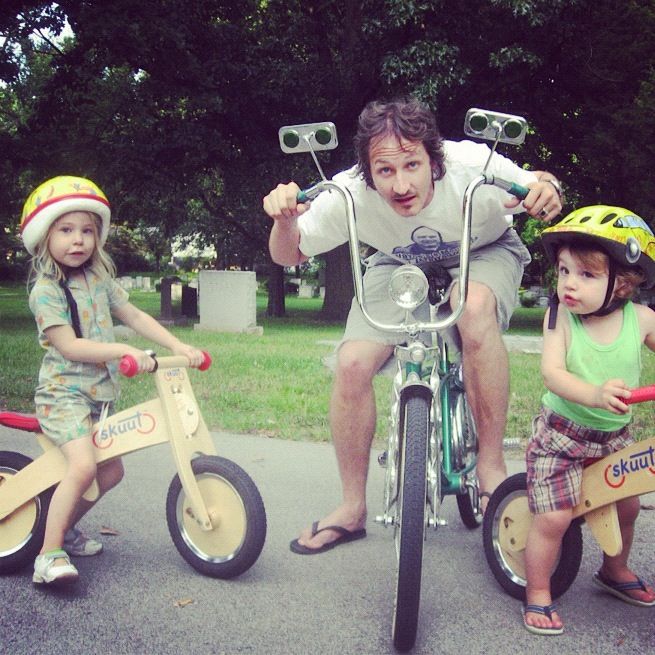 We've gone to the cemetery after dinner a few times, which is the perfect place for little kids to learn to ride... lots of paved roads and no cars.
That doesn't stop them from working on their off-road skills, though.
We watched Herbie maneuver his bike up and then down a large protruding slab that would have been like riding up a picnic table for us.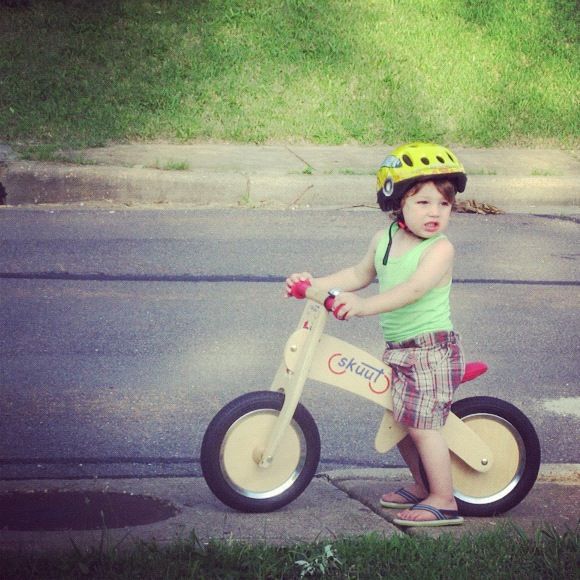 Ruby prefers speed, but will slow down to inspect mud or anything interesting lying on the ground (i.e. trash).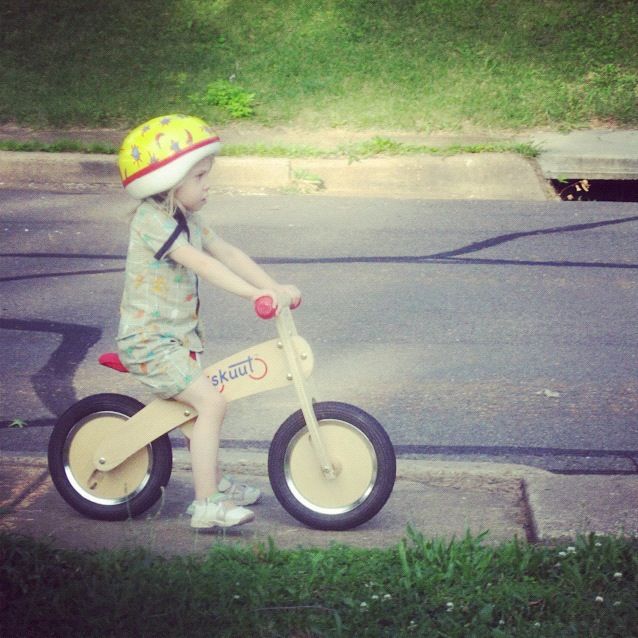 Earlier this week, I let them ride their bikes to the park for play group. They did a good job of being careful at intersections, and paid close attention to what I said.
Unfortunately, we got dumped on the entire way home. Herbie isn't aware that when you're out on your bike in unpleasant conditions, you grit your teeth and make it home as fast as you can, because he slowed to a crawl.
But, it ended up being a fun adventure for us.
Herbie wanted to ride his bike to the swim pool. When I informed him it was too far to ride to, Ruby suggested that I put their bikes in the trunk and then we drive to the pool. A good idea, if only it defeat the entire goal of riding their bikes.
Have your kids used balance bikes, or do you prefer to go the training wheel route?