We got the kids, some clothes,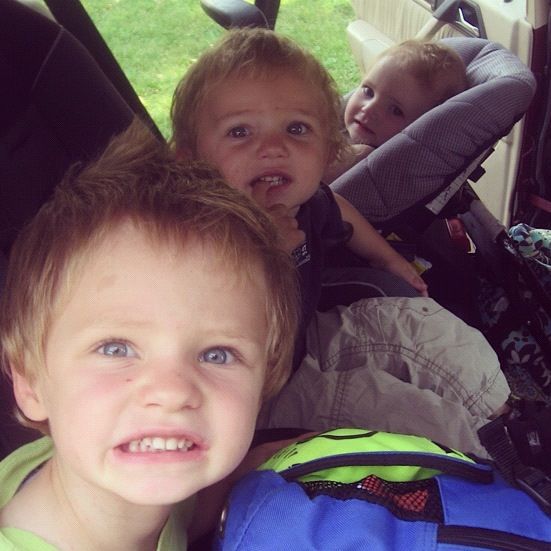 and some food packed up for a road trip to ---
Rexburg, Idaho!!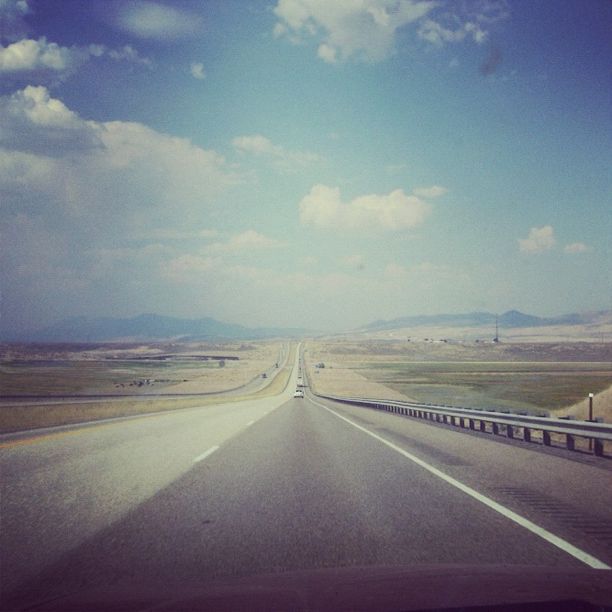 Ok, it may not be your normal vacation destination, but Woo's sister, Kim and her family live there, and after visiting there twice now (never in the dead of winter), I have to say that Rexburg is kind of cute.
I could enjoy living there. For awhile.
Plus, as far as vacationing with kids goes, it was kind of relaxing. You might think that 6 + 5 kids is a disaster waiting to happen, but in our case it wasn't. Kim and Peter have plenty of space for all of us, and the kids enjoyed their cousins.
We didn't really do anything different then we do at home, but being with cousins makes it that much more exciting.
Crafts,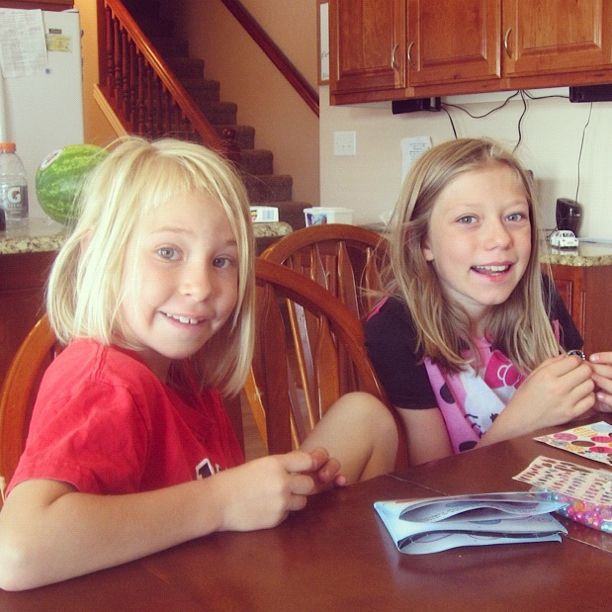 Sliding around the kitchen floor,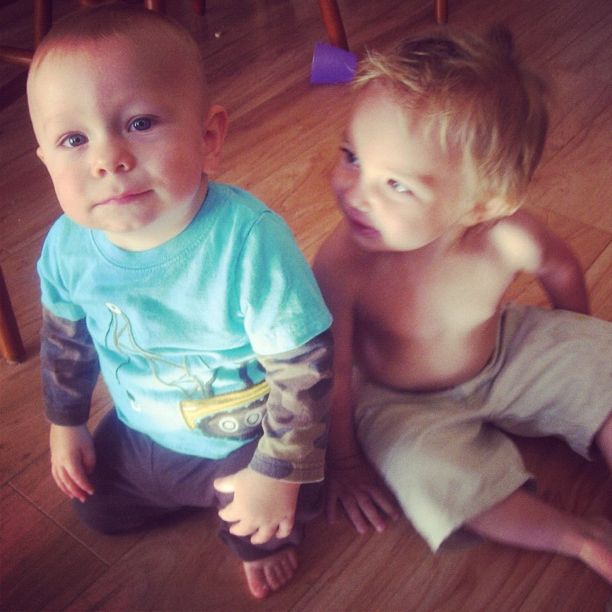 Digging in the sand (Ok, maybe we don't have sand dunes at our place ... ),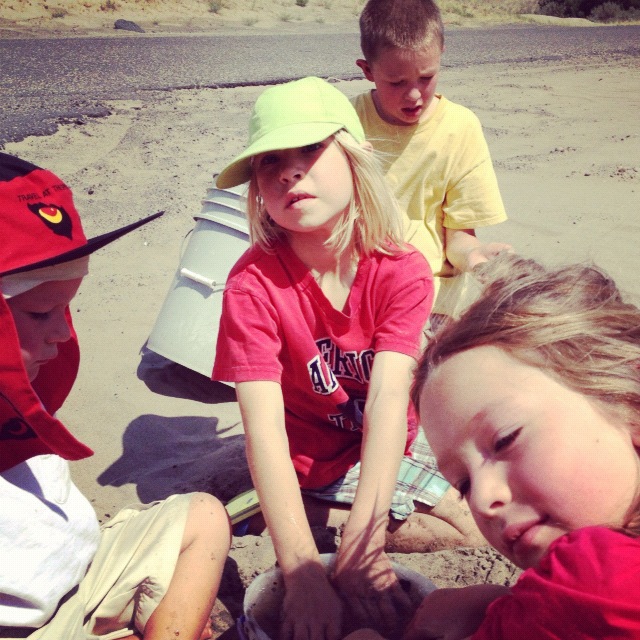 There was one person who was not at all excited by her cousins.
Kim has three little boys who were always trying to make friends with Penelope -- giving her toys, books, smiling and saying nice, funny things ... and every single attempt ended like this: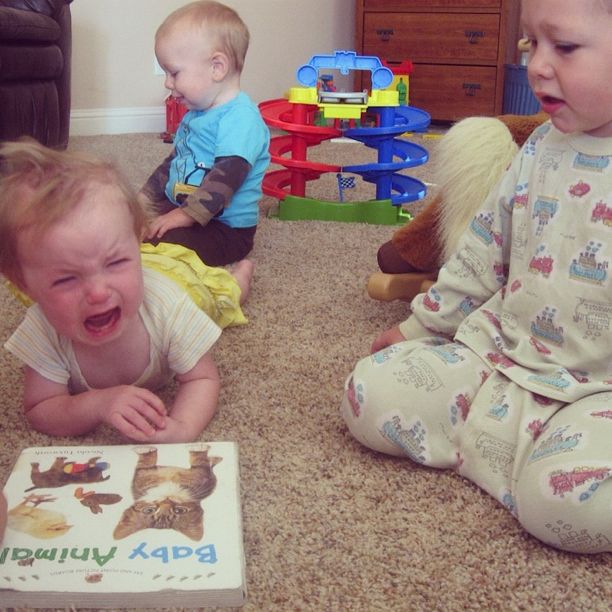 The trip also wasn't very relaxing for Woo. He caught some bug (food poisoning?) and was up two nights, and in bed one entire day (Thank goodness he can work in bed!).
Moses and Linus also had blood-red throw up one night in bed.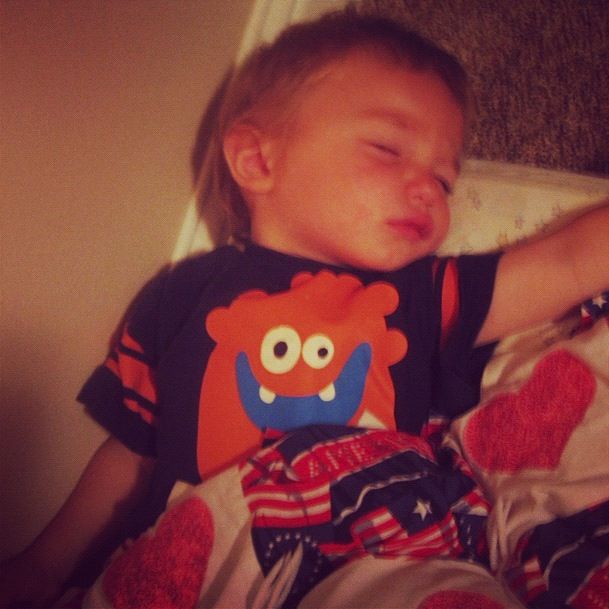 Thanks to my pizza and Kim's beets.
Linus felt good enough the next morning to put his mouth on all sorts of toys (You're welcome, Kim!).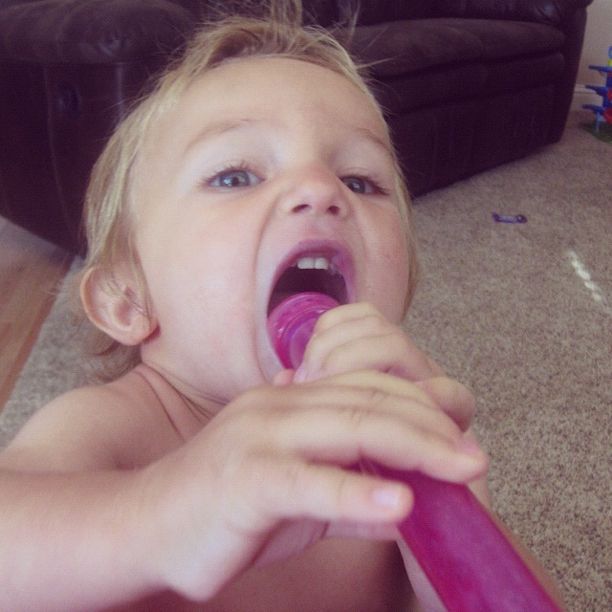 And Moses felt miserable until afternoon.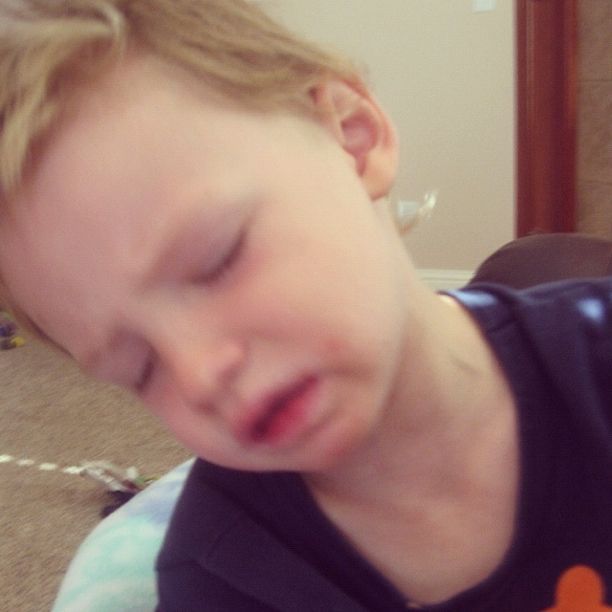 We made it home safely and now have just a couple of weeks to get ready for school. Where did the summer go?
Hope you all had a great week!