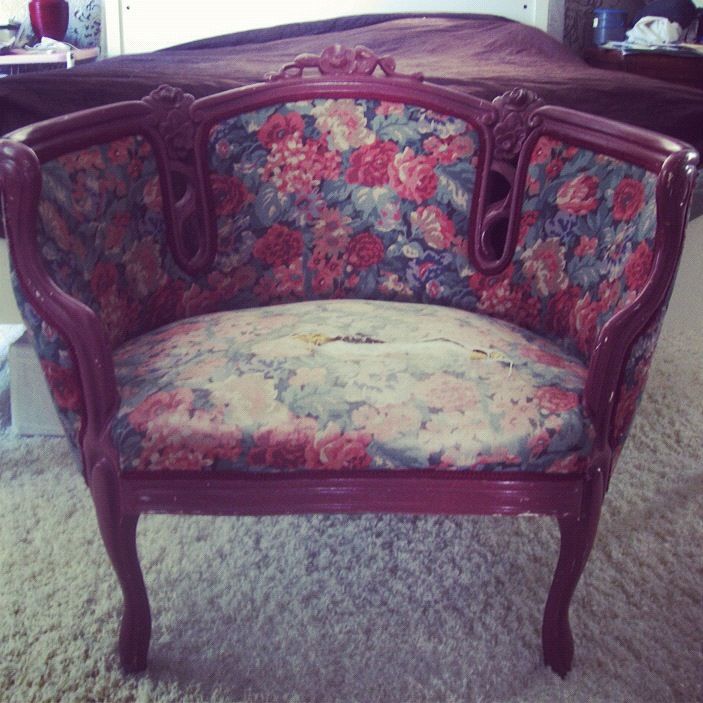 Just $25!! I could hardly believe it when the man texted me back saying he still had it. I loaded the kids in the car and sped down there before someone else could buy it out from under me.
Yes, it needs to be reupholstered, and the wood has been painted a couple of times. I think I'll just give it a new coat. It looks like the whole thing will be fairly easy, once I figure out where in the house to put it. The man selling it called it a loveseat, but it's really more of a chair-and-a-half; it's so tiny.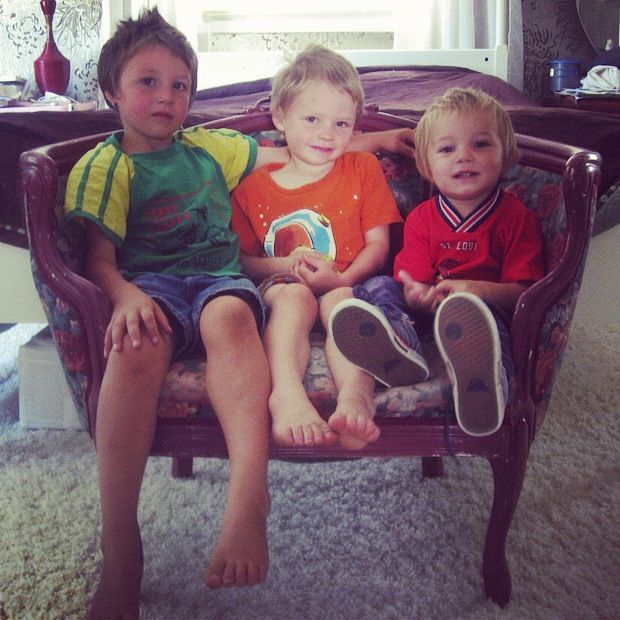 Anyway, I already have fabric I could use for either the master bed or the living room. Maybe I'll see what else turns up in the next month or so to help me make my decision. Wish me luck!