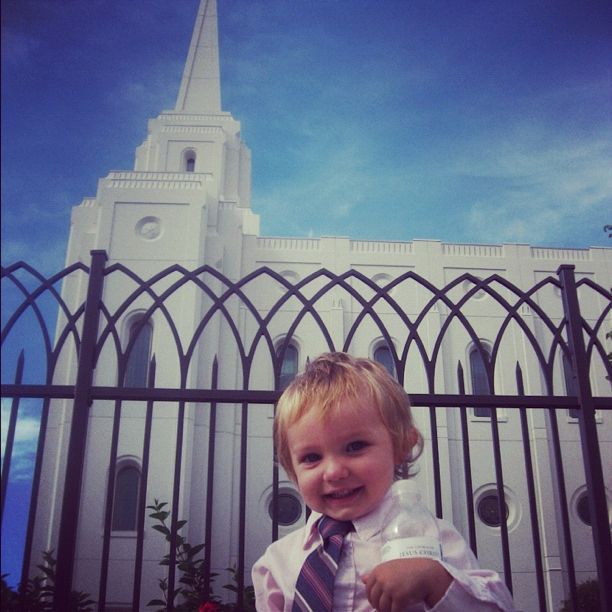 Because of the lack of parking in "downtown" Brigham City and the use of the temple's garage for showing a film at the beginning of the tour and serving cookies at the end, we parked a few blocks away, and were shuttled to the temple by a huge tour bus.
The kids' favorite parts? Riding the bus and eating cookies, of course!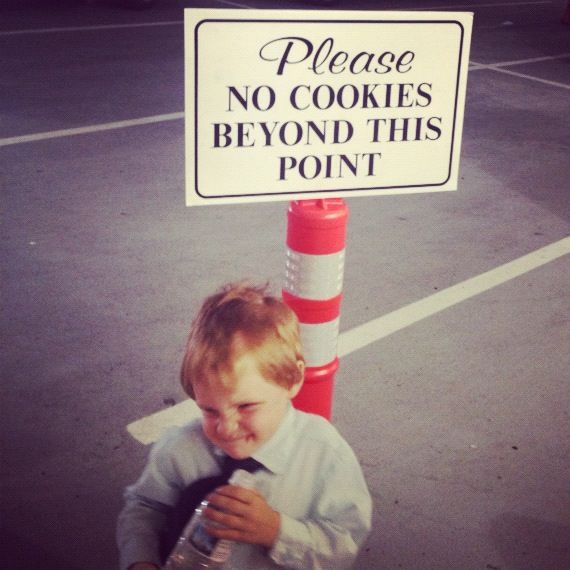 They did ask a lot of questions in the days following, though, so that was good.
The Brigham City Temple is a cute, cozy, little temple. The inside is kind of craftsman-y and has great furniture (like almost every temple). I would've gladly taken any couch in there home with me (but, that may also be because
I'm in the market for a couch
).
There were a lot of large paintings by a local artist of people picking and harvesting fruit, great stained glass windows of peach blossoms, and they even had fruit trees on the grounds in homage to the local area's orcharding heritage.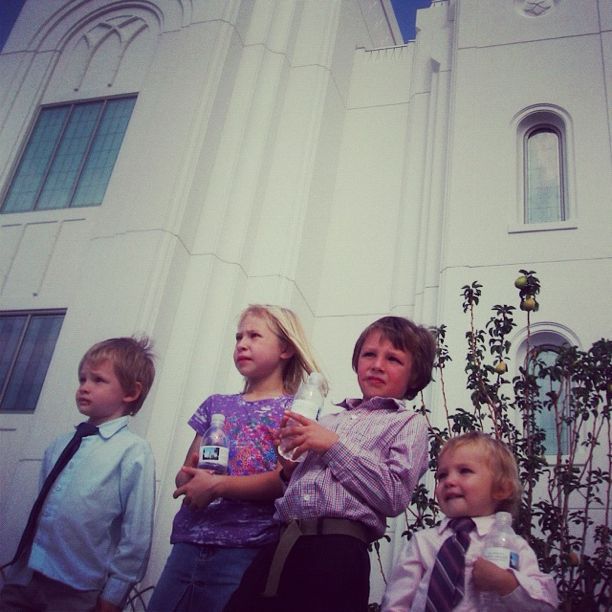 Doesn't Moses do a great job of posing for the camera?
He was still basking in a tour-bus-ridin'/chocolate-chip-cookie-eatin' high.
I guess Penelope didn't make it into any of those pictures.
Sorry, Penelope, it appears you get a free ride everywhere you go, OR you get to be in the pictures. Not both.
Unless, perhaps, Ruby is carrying you.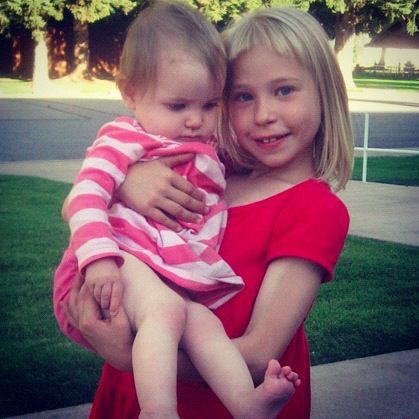 Herbie doesn't do a lot of dressing up. I assume because he already considers himself an adult,
Me: Do you guys realize that some day you will be teenagers??




Herbie: I AM a teenager!
But, this week he loosened up a bit as -- SU-PER CITY!!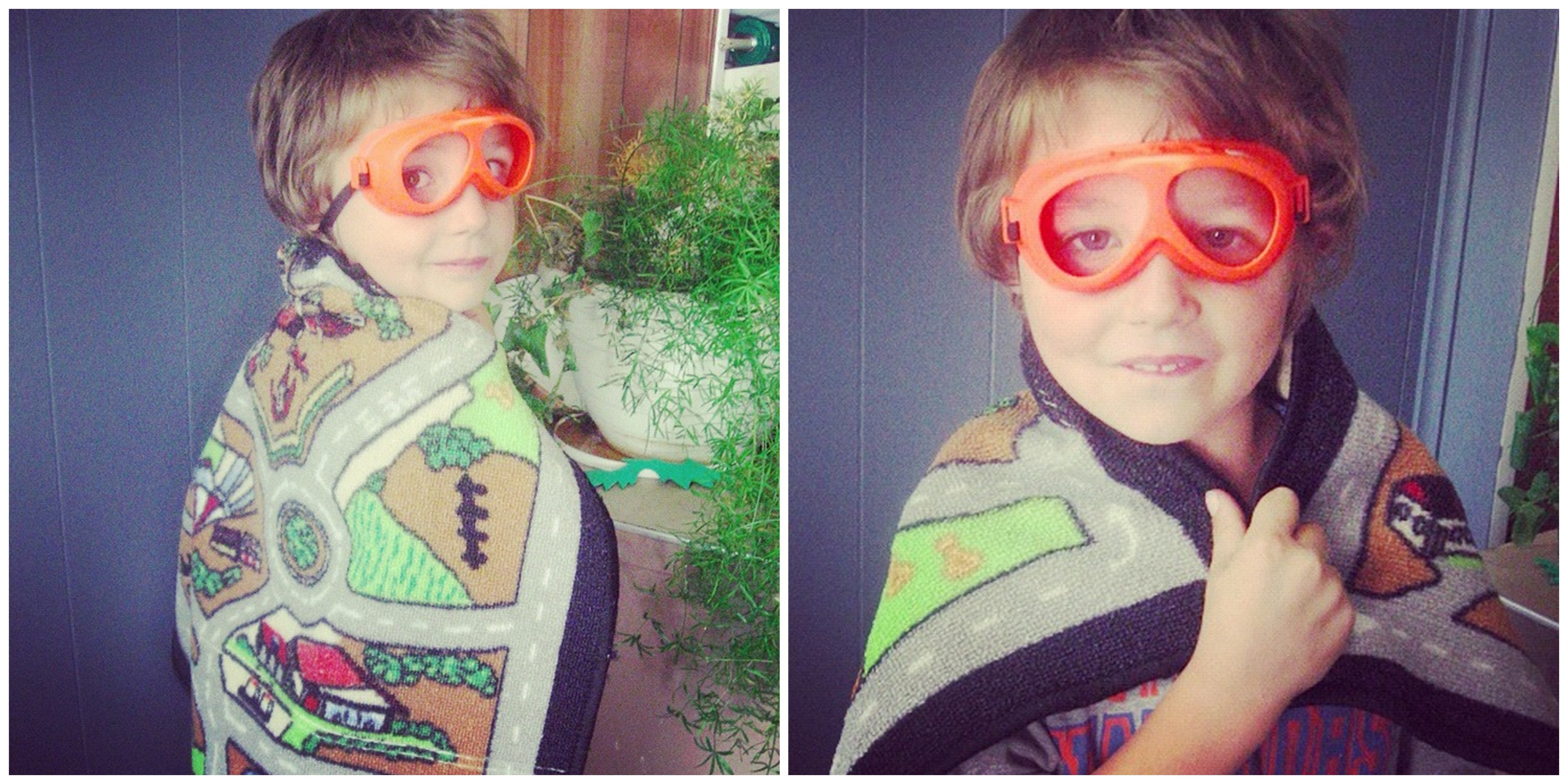 Well, that's about all, folks.
Hope you have a good week!