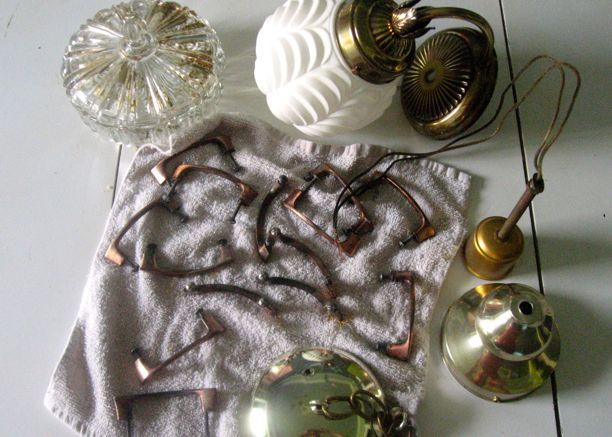 Yep, I got out and did some spray painting this week, while the weather's still warm. Hardware, two light fixtures (one thrifted, one from the
master bedroom
), and an old candy dish.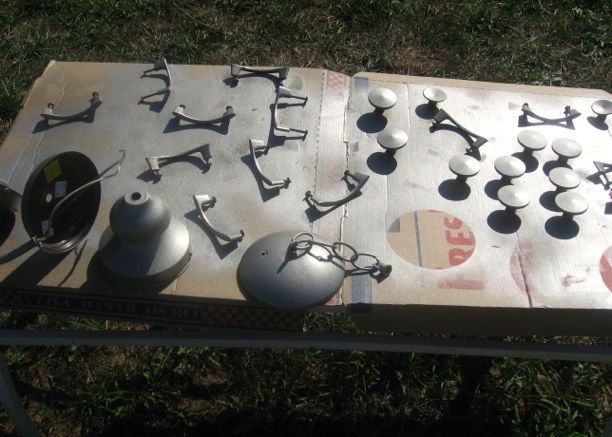 I painted all of the above in a nickel finish because they'll all be in the kitchen eventually, and that is paint that I already had. Good-bye
coppery finish
!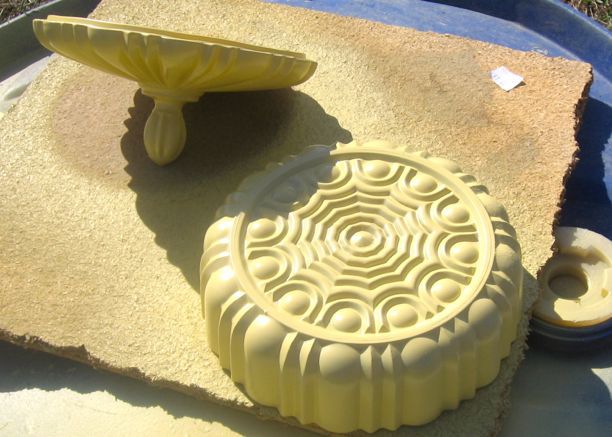 The candy dish got painted yellow so it could live in the master bedroom. (10 points to whoever can find the hidden deodorant in this picture.)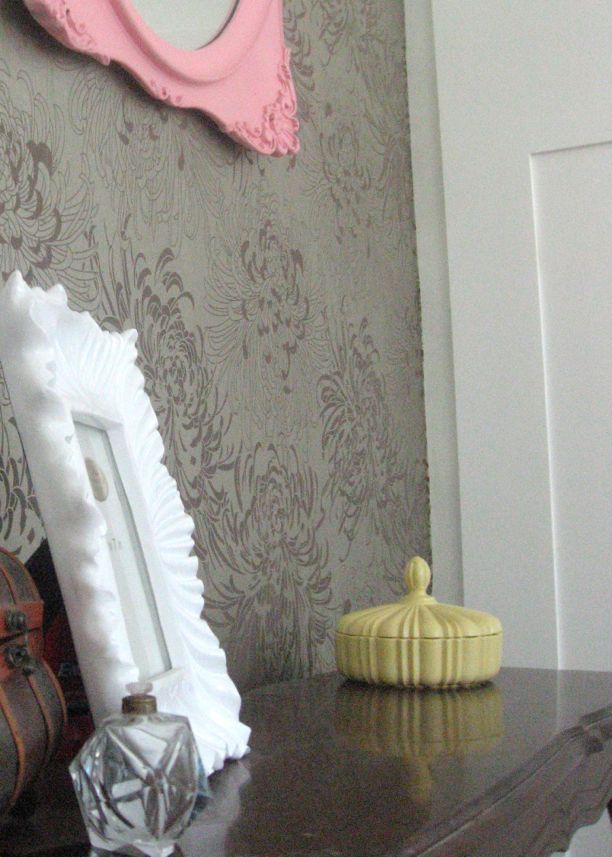 I also got this little feathery bowl on the same thrifting trip, but it was already a color I could use (Is white a color?), so I left it.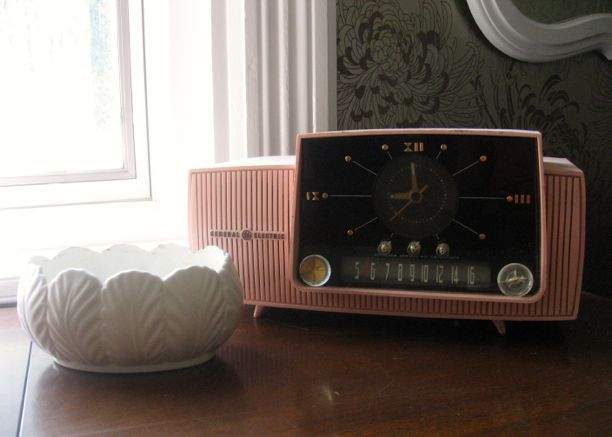 And here's a sneak peak of some shoe storage options we're considering for the
mudroom
. We're headed down to check them out today. You can never have too many metal ammunition and military medical containers in your house ... Or what do you think?