Ok, painting cupboards is daunting. Almost to the point of overwhelming, but experience has shown me that if you do little bit whenever you can, the job eventually gets done.
And I'm excited for the cupboards to be done, so I'm excited to finally be starting on them! Plus,
I'm painting them a fun aqua color
, which makes me that much more excited to see the reveal.
The first thing I've had to do is actually empty the cupboards.
I thought this was going to be a piece of cake job, done in an hour, but no. It has not been.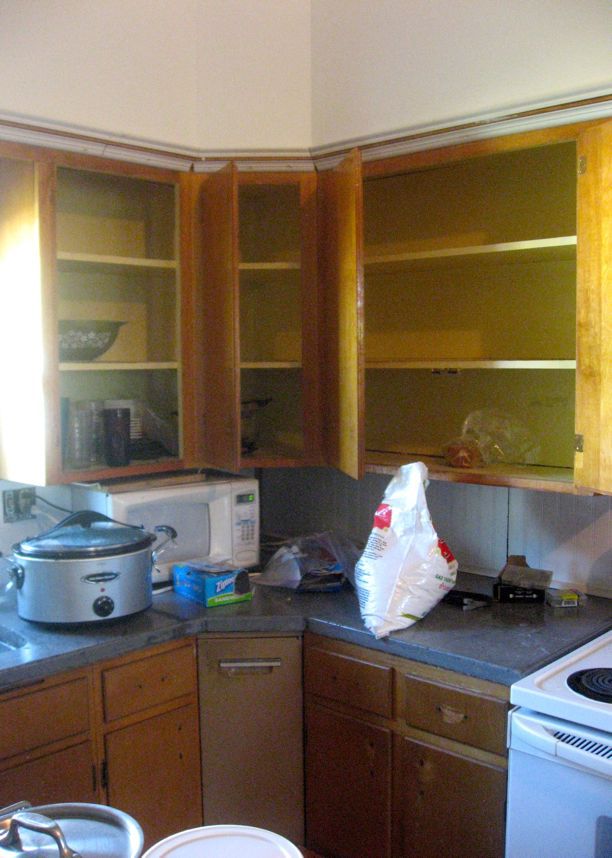 Part of the problem is that I stuffed all sorts of junk in there 2 1/2 years ago when we moved in, just to get those boxes unpacked, and I've never organized them.
I've found baby shower gifts, pipe cleaners, novels, parts of Halloween costumes -- you name it! Anyway, this "one day" project is turning into a whole week project.
Just a reminder: This is my kitchen inspiration image.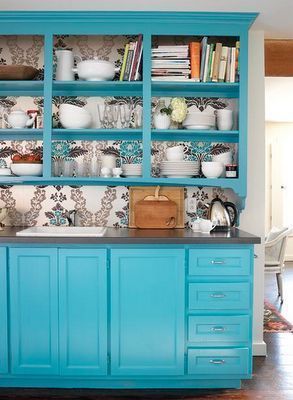 And this is my wallpaper (currently living in a tube under my bed).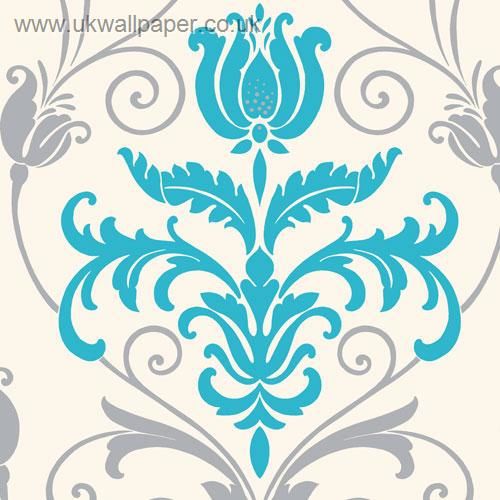 I've removed the doors from this portion of the upper cabinets for sure; although, I'm not entirely convinced that I'll wallpaper the backs of them.
I am, for sure, wallpapering the wall to the left, above the paneling (where that old yellow, flowered wallpaper is now).
My concern is that I have a lot of turquoise and green and (not just) white dishes that I can put in those shelves. The plan is to paint it first, put some dishes in, and then make the wallpaper decision.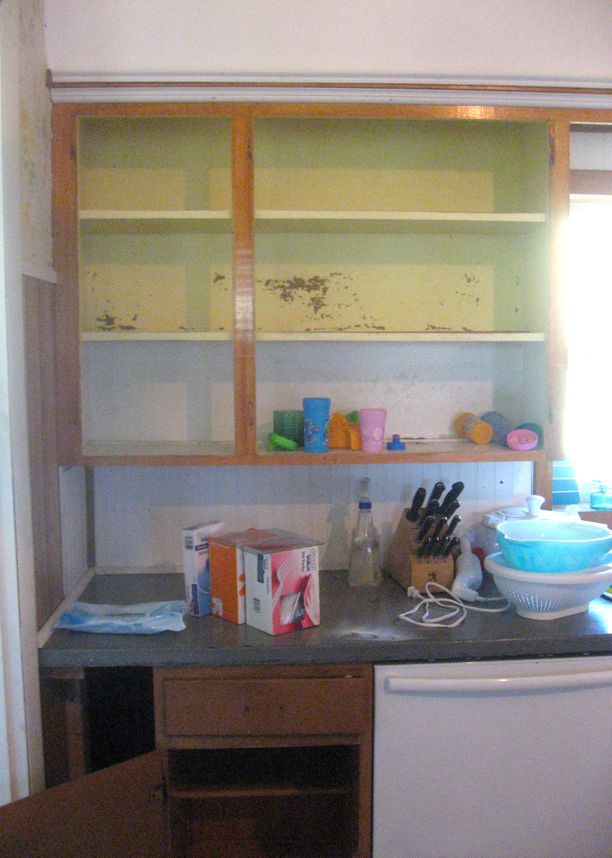 Anyway, next time we meet I'll be on the next step -- I'm so excited to feel like I'm finally getting somewhere in this room!