When we moved into our first apartment, Woo was slightly appalled that I would hang up some of my own paintings. I guess he thought it was kind of pretentious or something.
My Mom had some of her paintings up in my house growing up, and I just figured no one would care or notice. And I've mostly been right. I think I've had 2 maybe 3 people even comment on them at all in our 9 years together.
I don't presume to think that they're the awesomest-awesome, in fact, I'd completely forgotten that I had them, until I saw them in the background of some old pictures of the kids, and thought they would be something I could use in the mudroom.
Sometimes putting something on the wall, no matter what it is, looks better than nothing on the wall.
That is why I've hung my own paintings (from years and years ago) in pride of place, at the back of the house, in the mudroom.
This is my brother.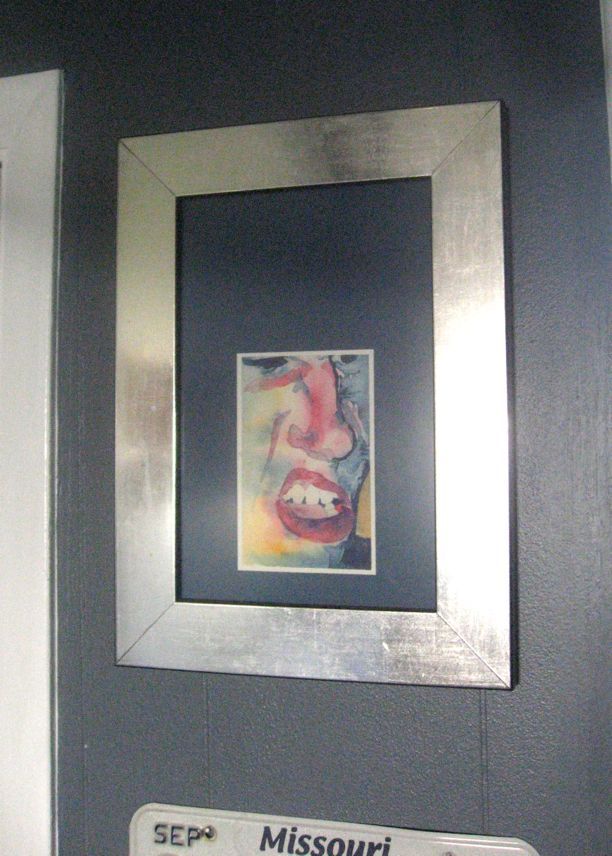 And this is me at 3 or 4 (A self-portrait -- even worse!!).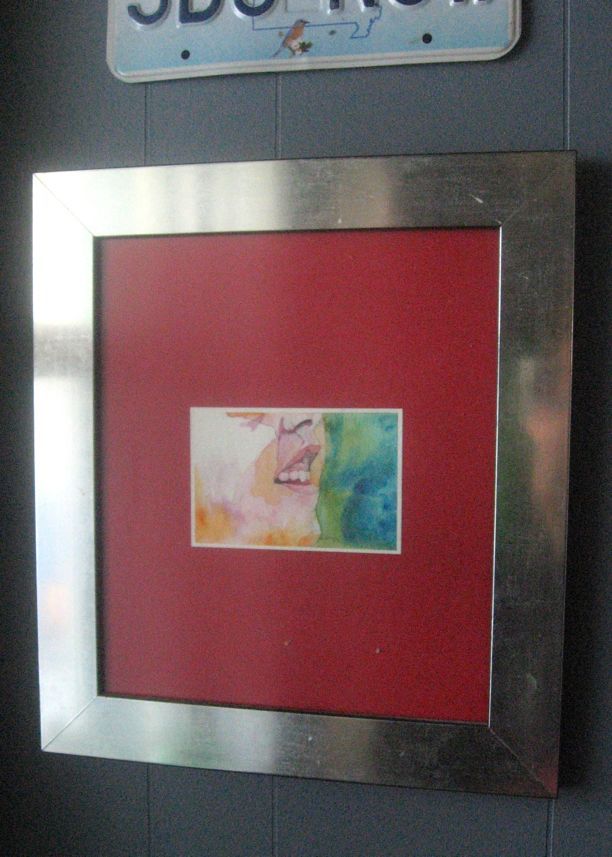 While I was rummaging around looking for these paintings, I was reminded of all the green glass I had. (Yes, we still have unpacked boxes of knick-knacks from 2 1/2 years ago ... ).
This window sill was too shallow for plants (I'd already tried), so the next best thing in a window is glass, of course.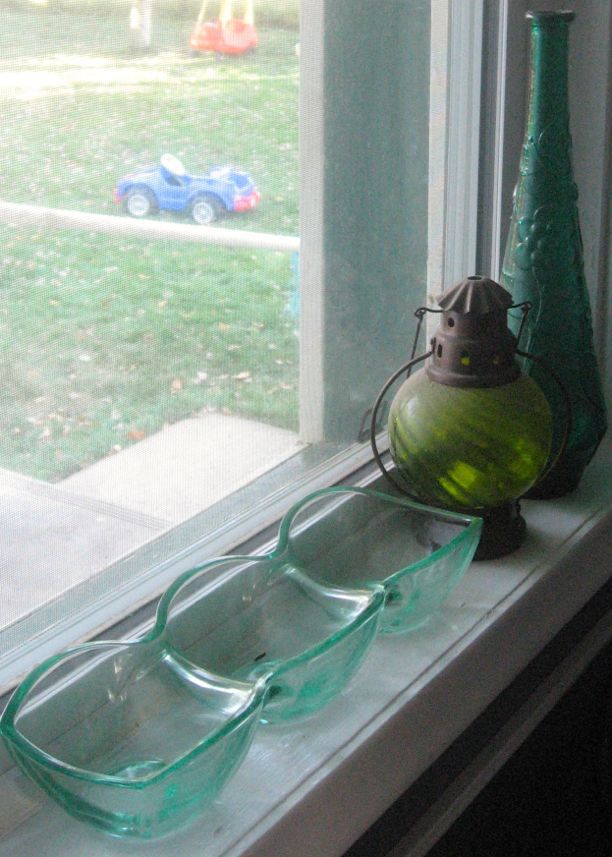 Don't worry, I know that some work can still be done there. It's a process ...
I also found my green glass tea lights.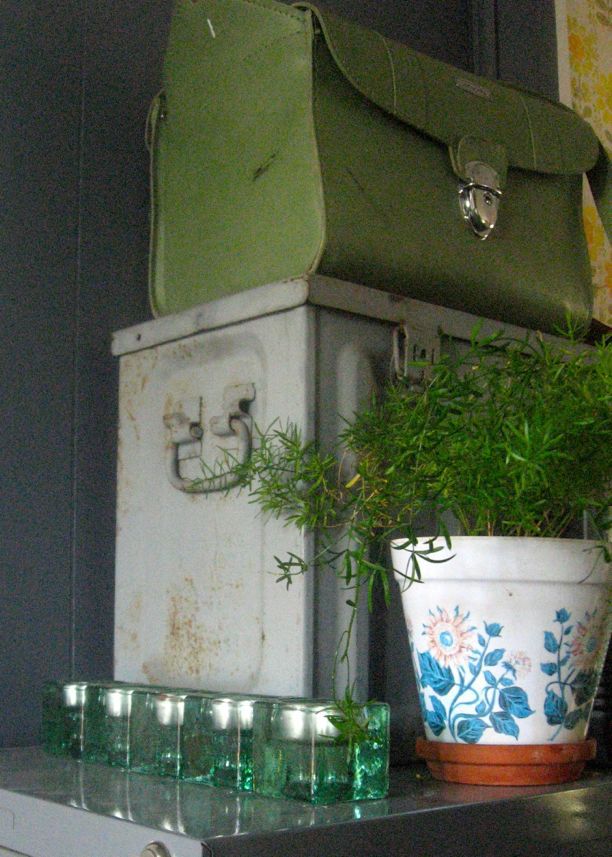 What about you guys? Do you rely on your own creations or prefer to steer clear?