I think it was like 5 months ago.
Well, you'll never believe this but, I finished it!
The problem was that I'd foolishly believed that I could paint over the paneling above my cabinets without priming first. It was a no go. The varnish on that stuff was leaking an orangey tint right through the paint.
And then I painted it white. And then the ceiling.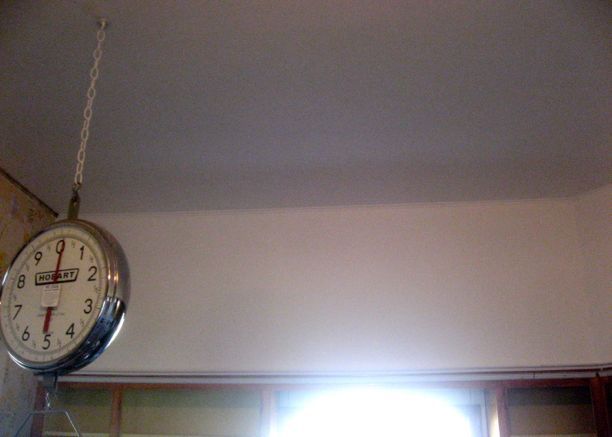 This is a big room; painting that ceiling was not fun, and even though it was already "white" it still needed two new coats (grrr ... ).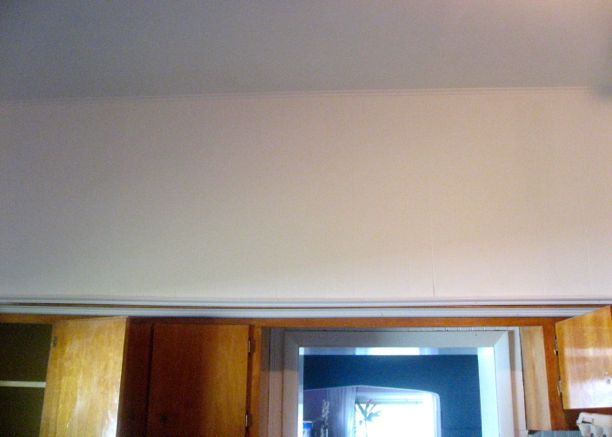 I'm going to be honest with you: painting stuff white is kind of boring for me. I love color so much; I can't get excited about it, but I do have to admit that those newly white parts look so new and fresh and clean! Definitely a big improvement!
Maybe these before photos will show you a bit better what I mean?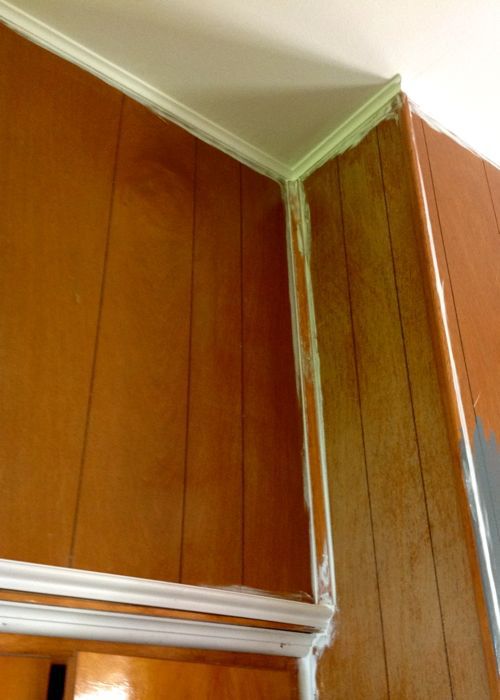 Ok, that picture was more of a "progress" picture.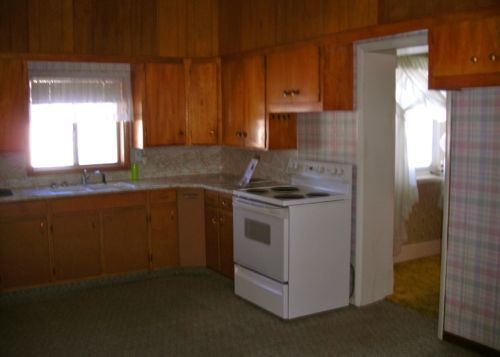 Are you seeing it??