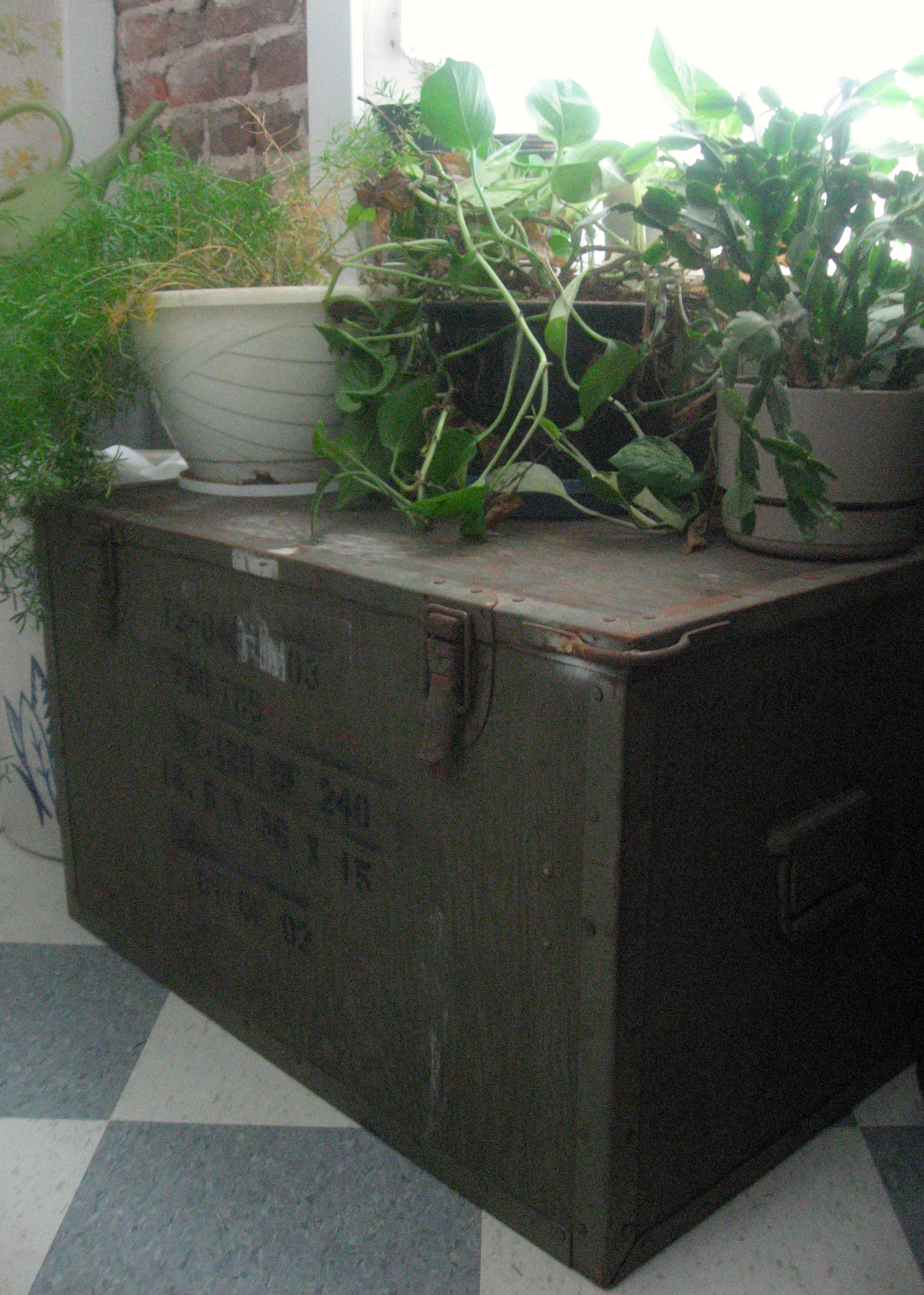 The guy we bought our shoe storage from
, threw in this extra wooden ammo box for $5. I had kind of been keeping my eyes open for a bench in this spot, but thought the box might work, and I'm happy to say that it does!
Right now it is covered with my Mother-in-law's plants while she's on a mission in Hong Kong, so there isn't a lot of room to sit. But, she'll come home and claim her plants, and when she does, I'll replace them with some smaller ones, so that there's still room for us to sit and pull on our socks or clip our toenails or whatever else people do on benches in their bathrooms.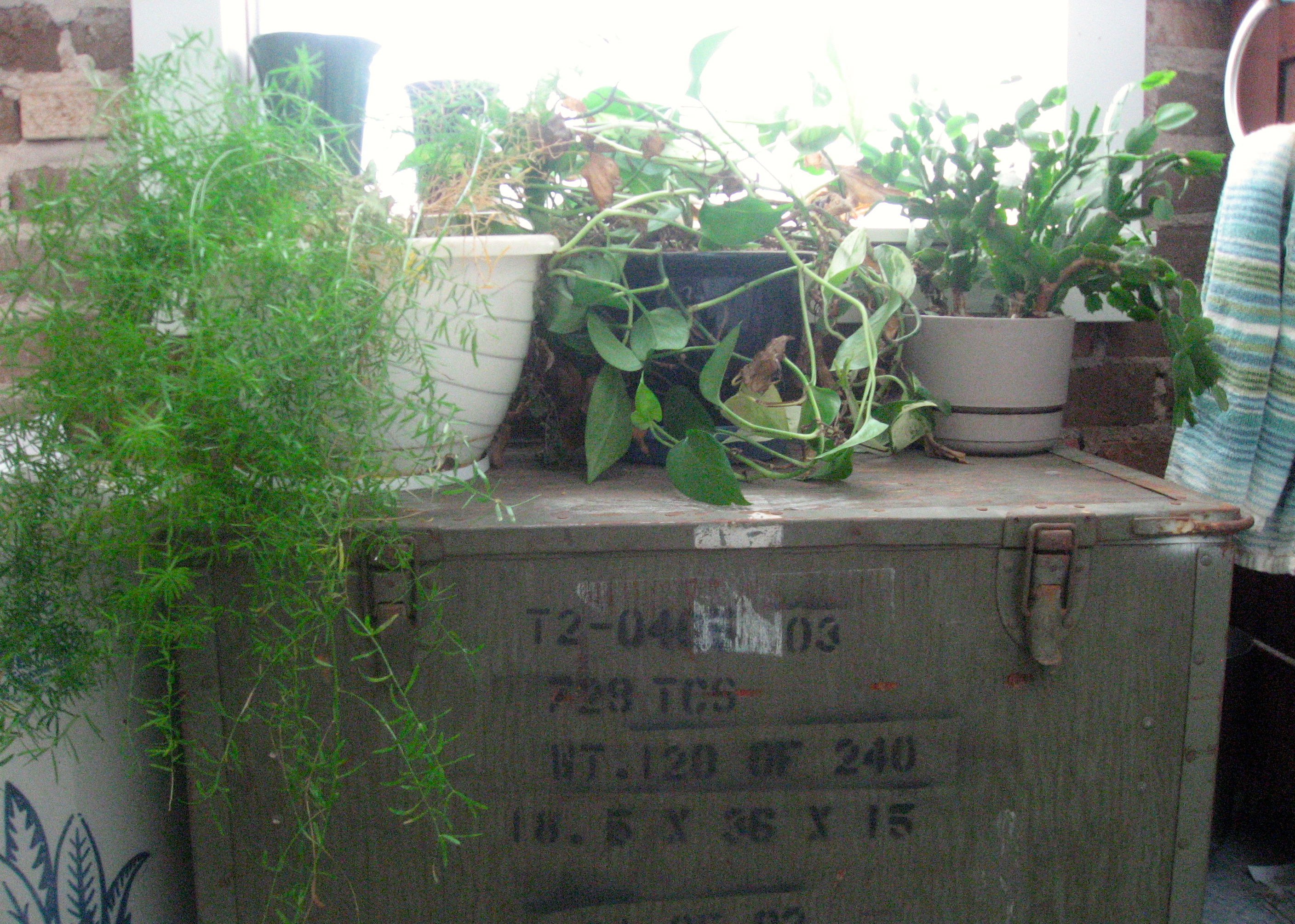 She also gifted us this old ceramic crock (that I don't think she's going to reclaim), which is the perfect receptacle for our dirty laundry.
Our shoe storage guy also threw in these two additional metal ammo cartons for free. They're just here temporarily, I think. They make things a little too cramped along that wall.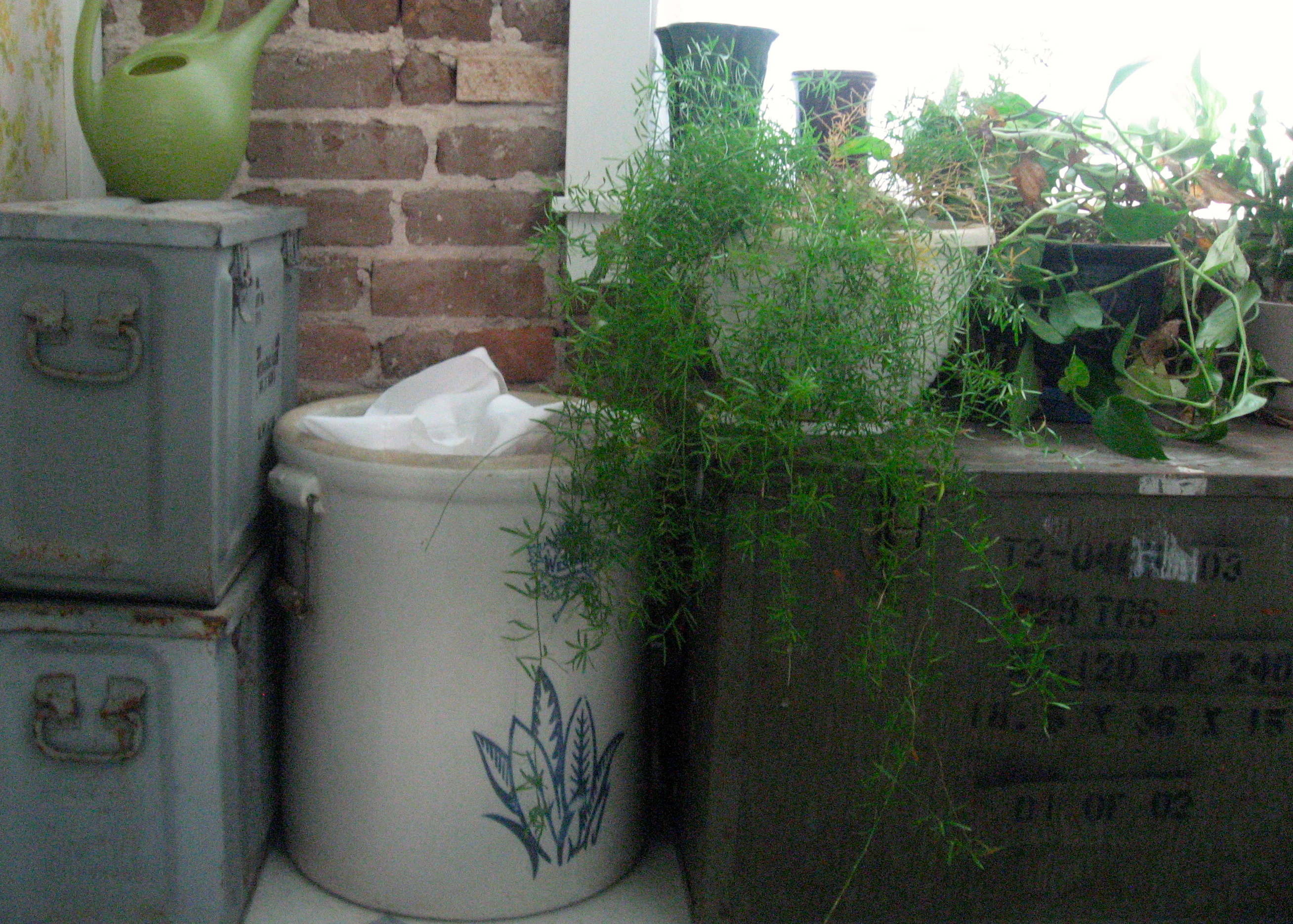 I've included this picture taken with a flash, just so you can see my ruffled curtain on that window, because I love it -- the little bit of girlie against all the ruggedness.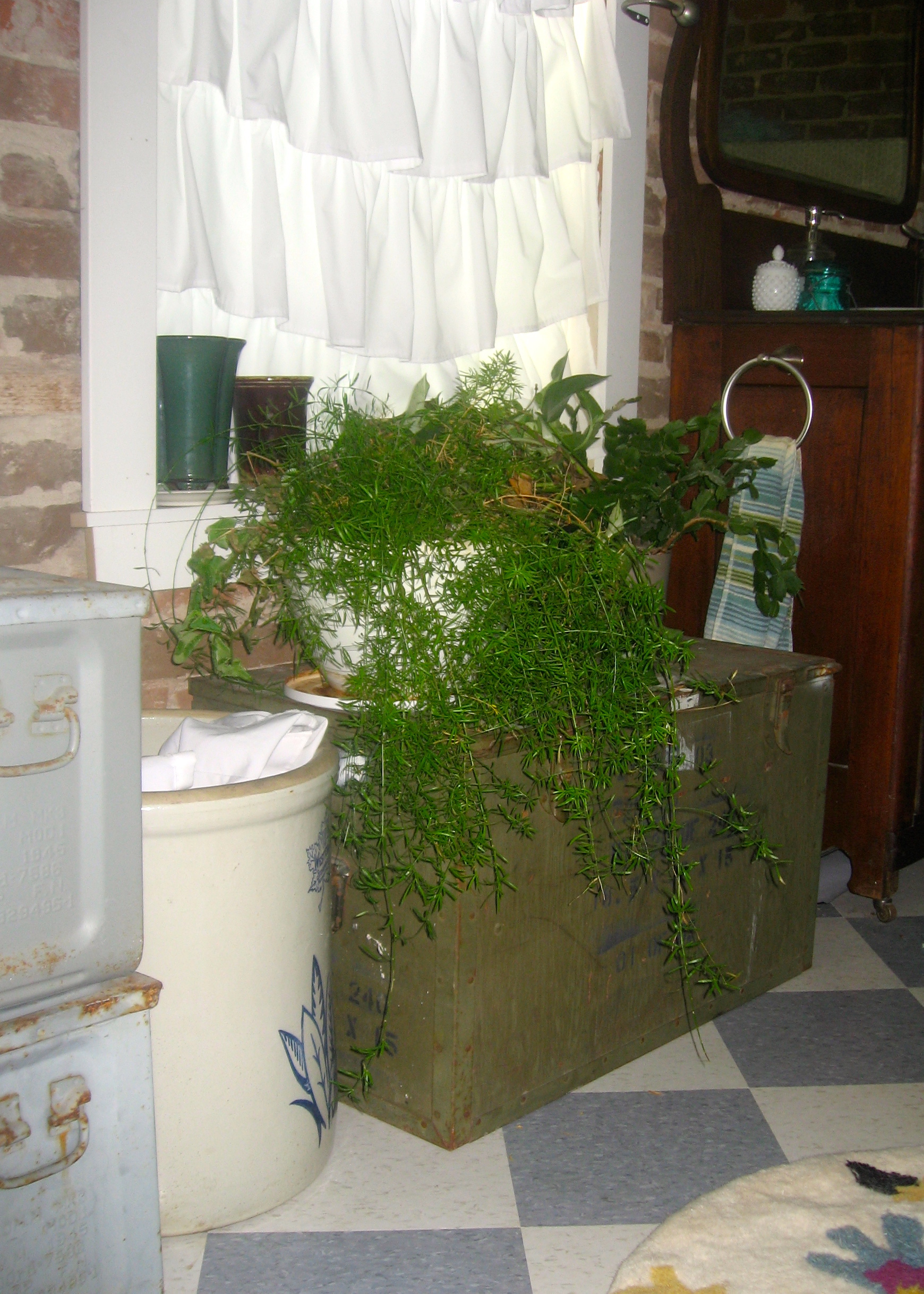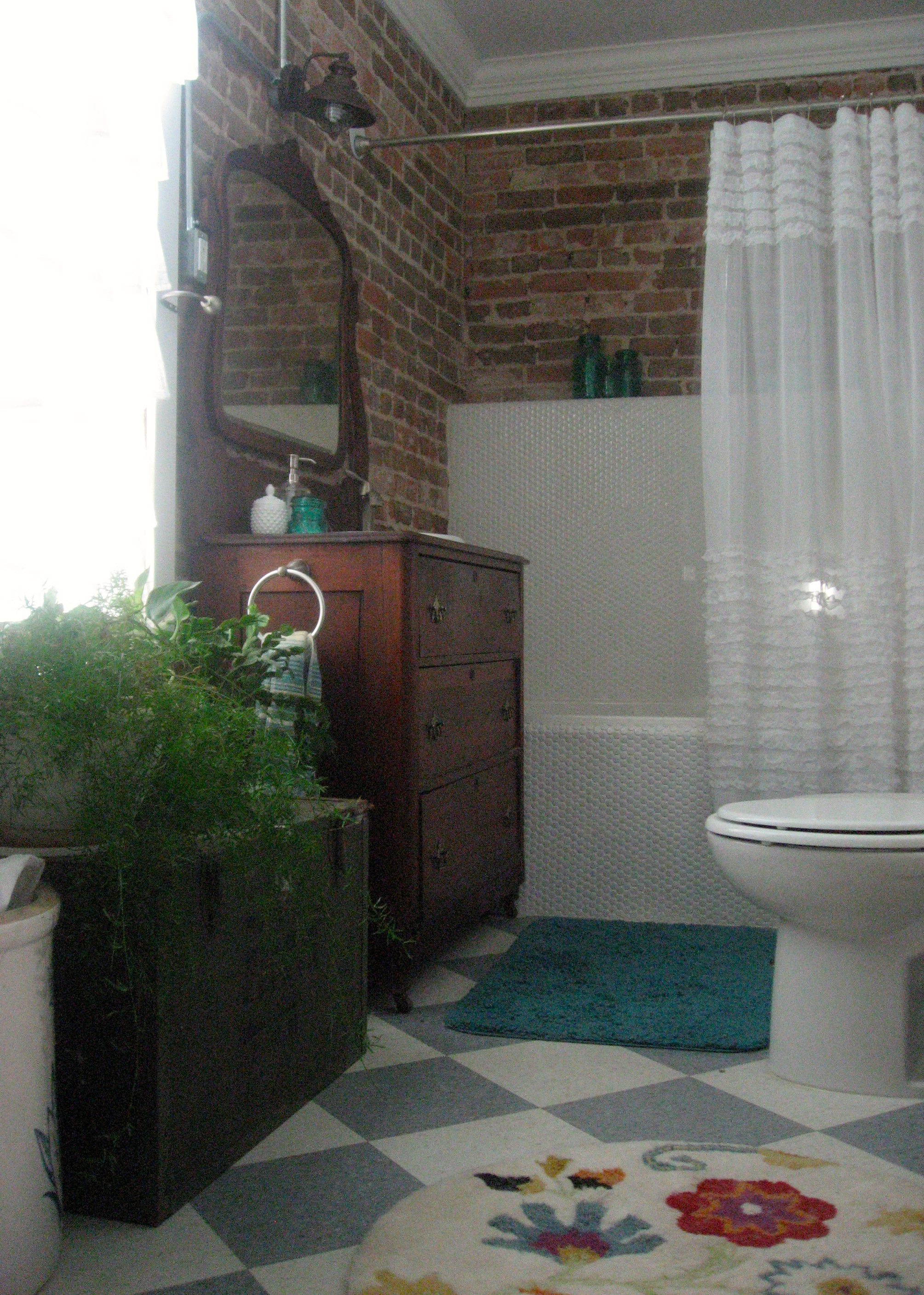 This room still needs the trim caulked and painted, the two walls you're not seeing painted, and some art on the walls. Not really too much work, I could be done in a couple of weeks, probably (a weekend for you normal people), but I'm trying to get the kitchen done first.
Finishing up this room is on the list right after that.