***Dear Readers, Now that we're getting into the holiday season, it's going to start to be painfully obvious that I throw my most recent post at the end of a prescheduled queue when I finish with it, and these are not in real time ... I might try to do something about that, but I also have to admit that I'm in something of a holding pattern with the blog (Yes, I am going to pull the pregnancy card here ... ), so I can't make any promises for now, but I am sorry that events are posting weeks after the fact.
Thanks :)!***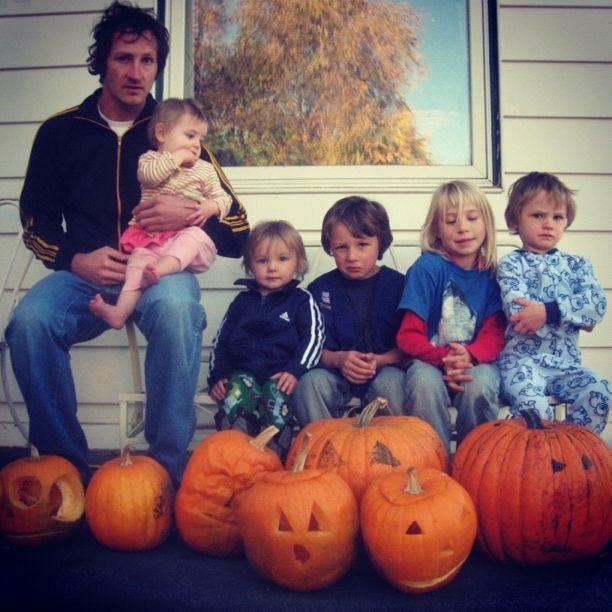 The last couple of years, Halloween has been a week long and all-day event for us. Which, to be honest is okay, because we all love Halloween.
We went to three parties. I dressed as a baby-having-a-baby; Linus was Hulk (although, he's much too smiley to get into character); Penelope wore her favorite jazzercise outfit,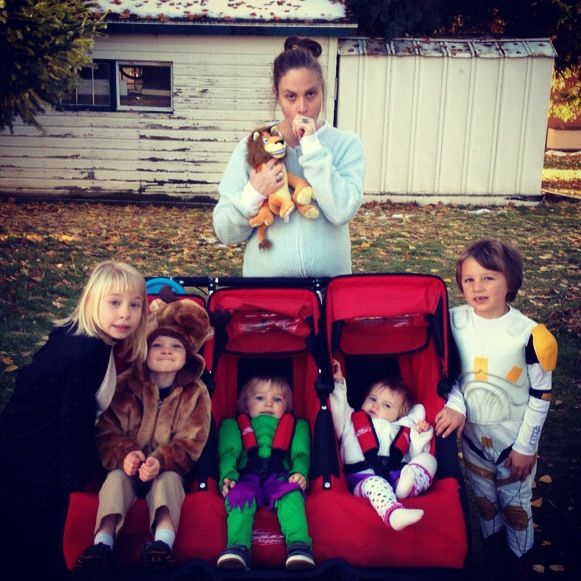 And Woo went as me (Dang, I wish we still had those chocolates ... ).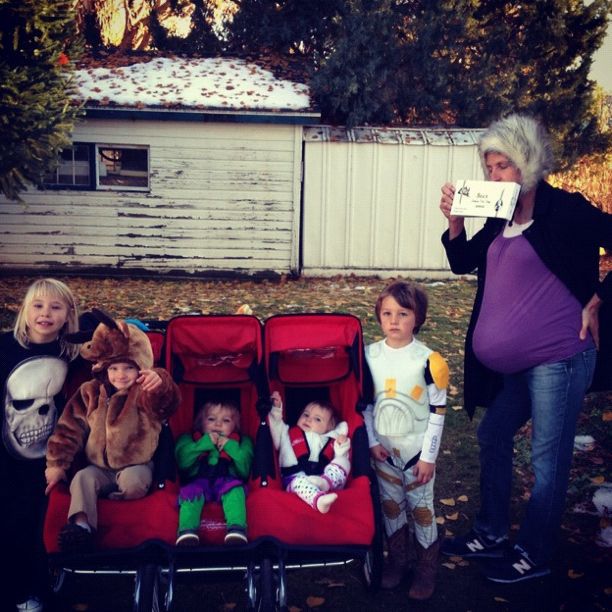 After a night of being extremely uncomfortable and having to rearrange his clothes every 5 seconds, he had increased empathy for my situation.
But, by the next night, it was already over.
Me: My back is so weak, it almost gives out at least once or twice a day.
Which is weird because I'm still exercising ...
Woo (teasing. I think.): If walking s-l-o-w-l-y and lifting pizza to you mouth counts as
exercise ...
Me: You mean my walks from the bathroom to the fridge?
And back again?
On Halloween Day we went to the parade at the elementary school,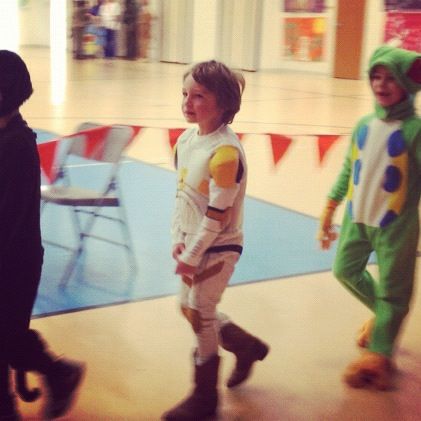 Then a parade (and mini-party) at Moses' joy school (Sorry, no picture).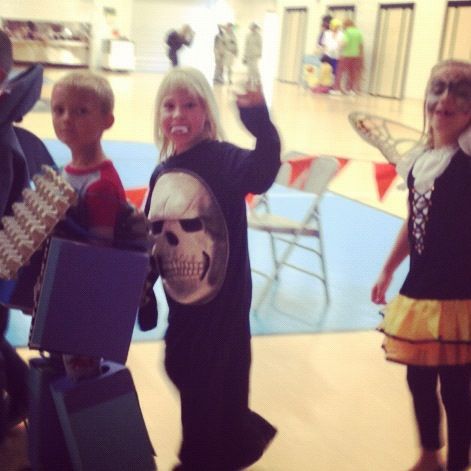 Then back to the elementary school again to run the donut-on-a-string game for Herbie's class party.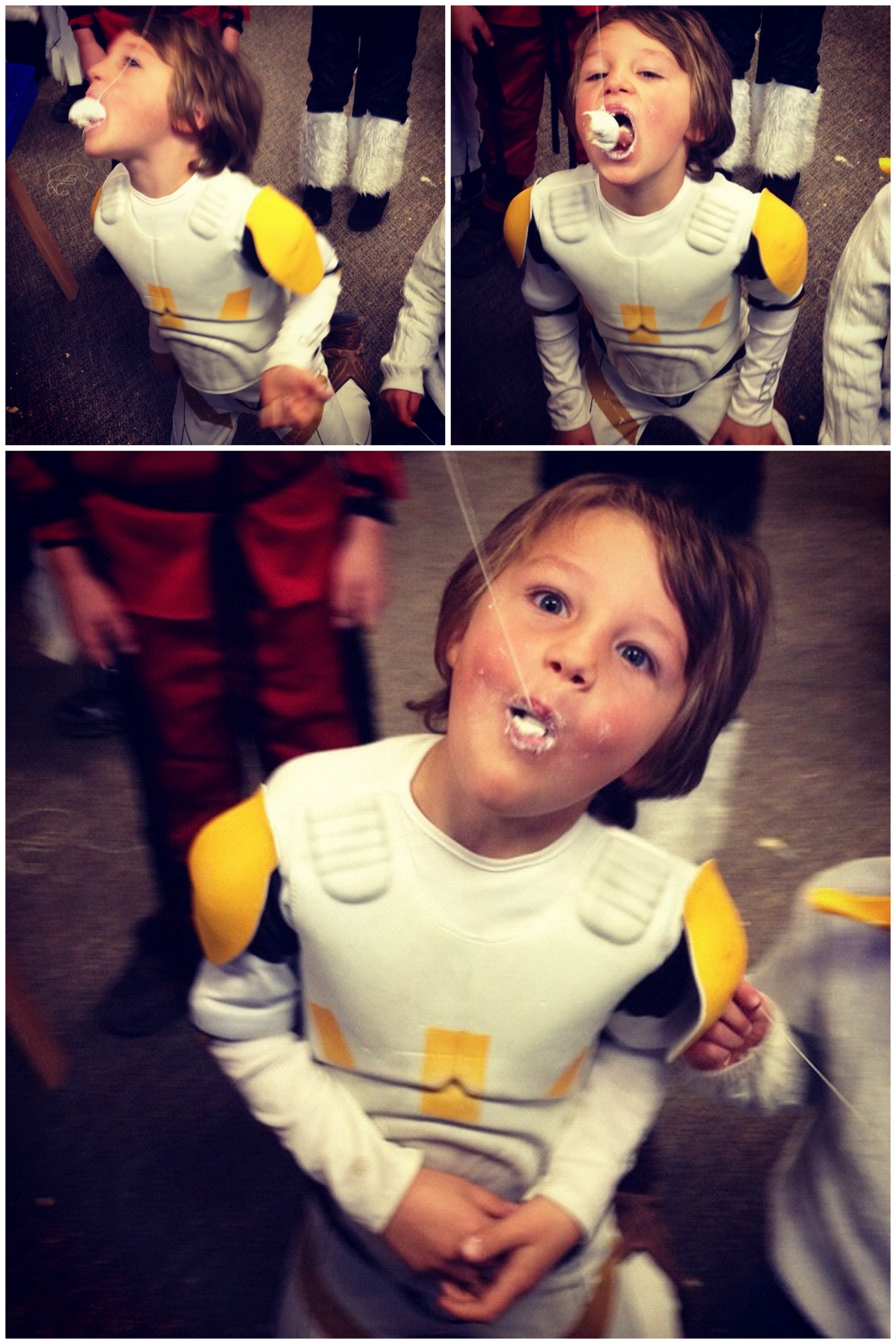 You may be surprised to learn that after all that, the kids were too tired to actually go trick-or-treating. It took them forever to clean up their stuff in the yard (after a great start moving the picnic table), which was not even that messy.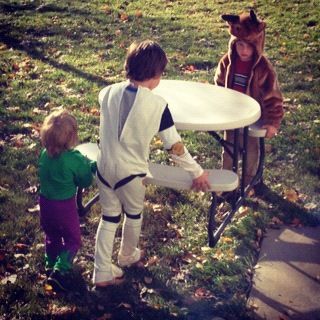 Ruby actually fell asleep in her room while everyone else was eating dinner. I took Linus and Penelope for a quick swing around the neighborhood before the other kids were done, and because we'd gotten candy everywhere else we'd been, it really ended up being the perfect amount.
The kids even got candy at the voting booth, and the I VOTED stickers, while Woo and I got nothing.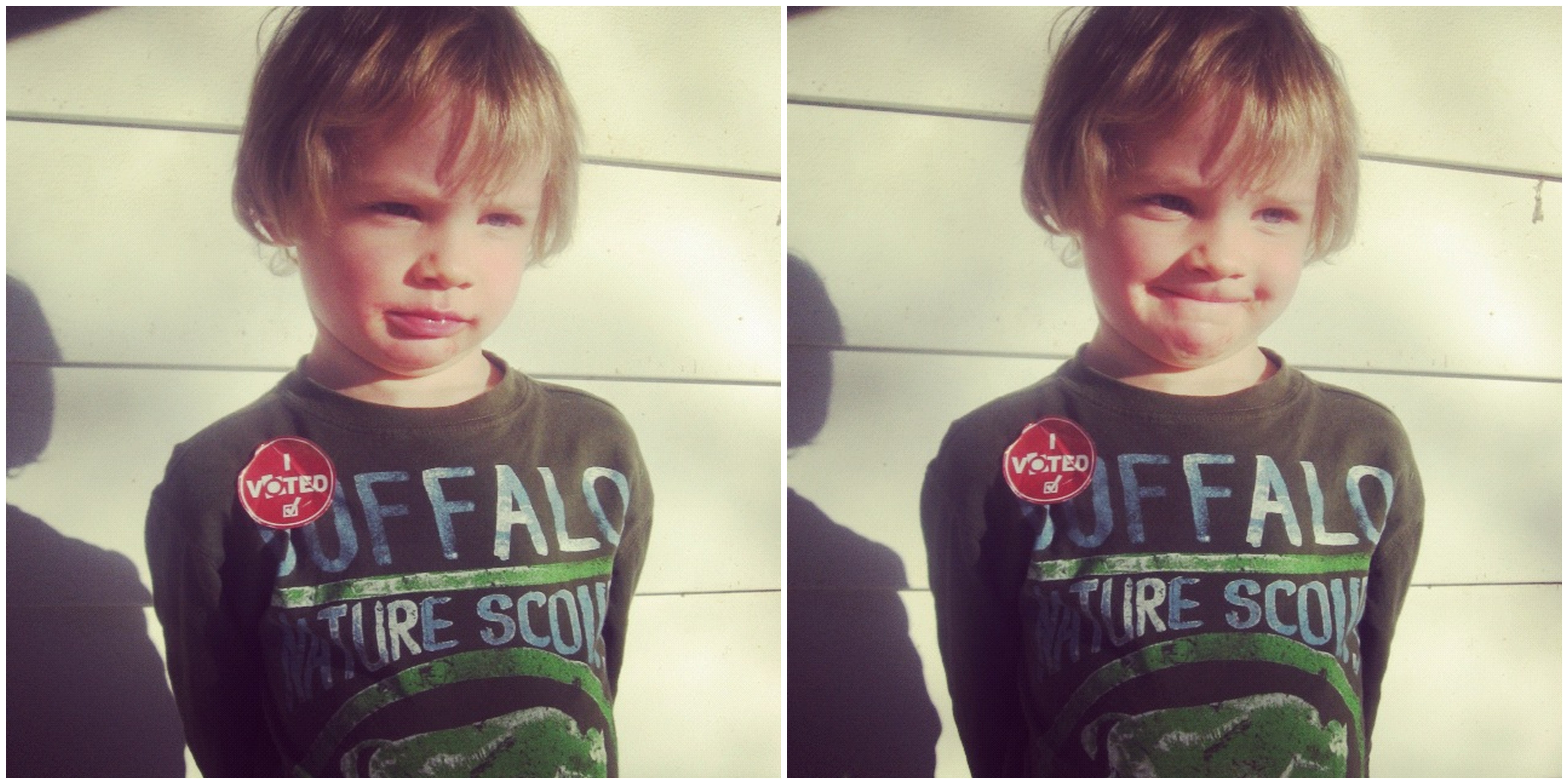 If I ran the world, people would try to talk to my kids, and hand me the candy and stickers. Not the opposite.
And here's a parting shot of Penelope's "Dr. Seuss" foot.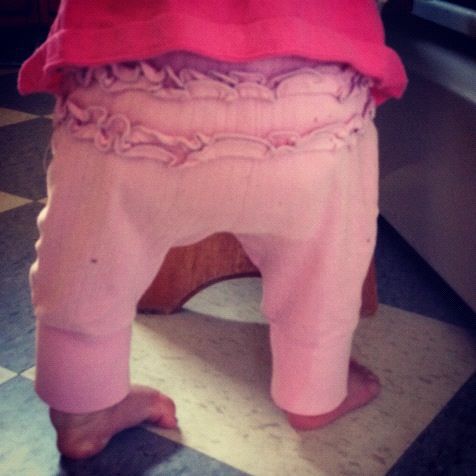 Hope you all had a great Halloween!