I don't know. Have I ever mentioned
before
how much I hate the week after a time change? ... wow.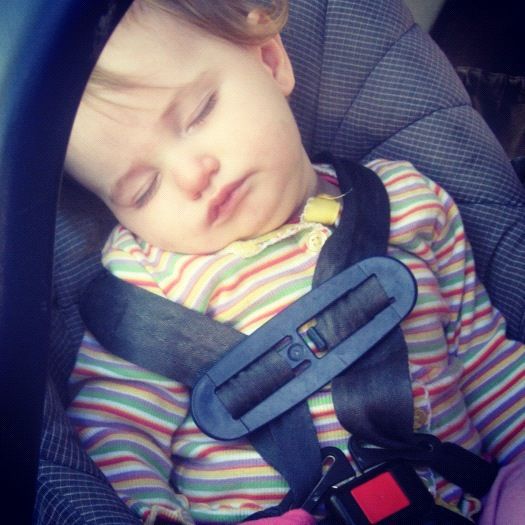 Plus, I did myself no favors this year, going shopping in town twice (always exhausting for me), and working doubly hard on getting the kitchen done.
I really, really want that kitchen to be done, because it's a horrible mess, and every other room in the house is a horrible mess, because I'm spending as much time as I can getting the kitchen done.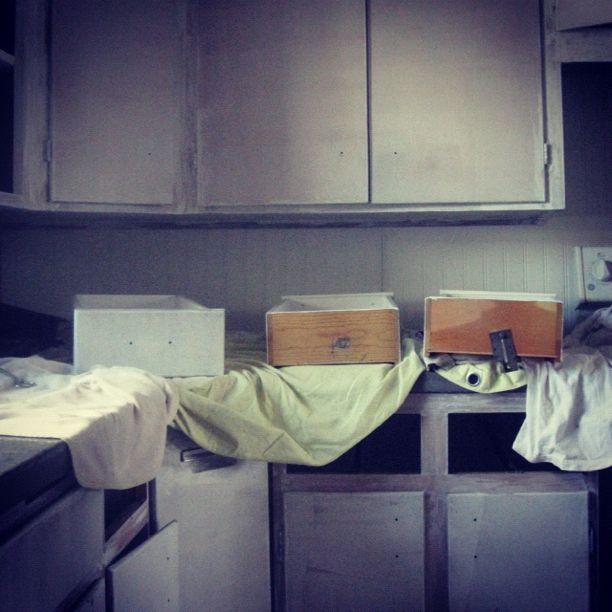 The good news? I think that I can realistically be done with the cabinets this week, and putting everything back in them nicely will go a LONG way ...
Anyway, it hasn't been my best mothering week.
At the end of a particularly ungraceful day,
Herbie: Get enough rest tonight, Mom, so you're not so grouchy tomorrow.
Yes, Herbie. Maybe I really should start taking my own advice.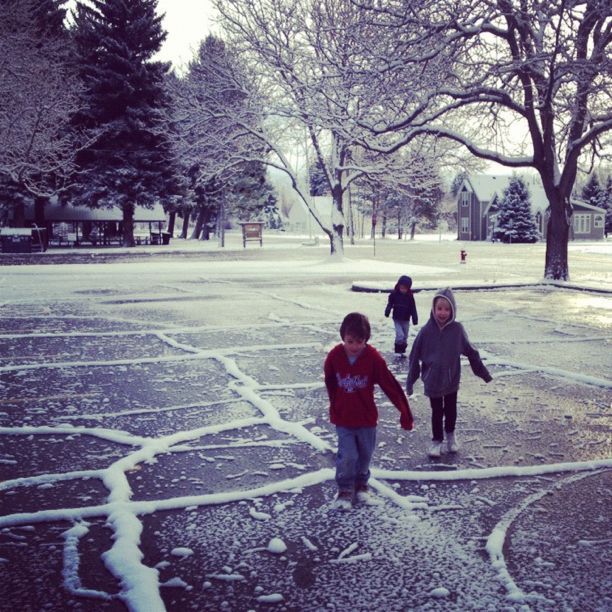 Herbie has lost 3 or 4 teeth in the past month or so, and Woo has taken the time honored Dad-role of being super irritated that someone is wiggling a tooth and threatening to pull it out himself every few minutes (and never actually doing it).
Herbie won't let Woo anywhere near him, but I offered to have a go to ease the drama, and yep. this one's still in there pretty good.
Herbie does a lot of spelling in his conversations with us.
Herbie: M-O-M! M-O-M! When's dinner?
Me: Did you get some socks?
Herbie: Y-E-S!
Herbie: L-I-N-U-S! Come here!
Also it looks like Herb Alpert and Herbie Hancock aren't good enough for Herbie, because he's been spreading the word that his Dad named him after his favorite president, Herbert Hoover --- news to Woo.
Woo (tickling Herbie): Herbert Hoover is NOT my favorite president!
Abraham Lincoln is my favorite president. And I don't even know that much about him!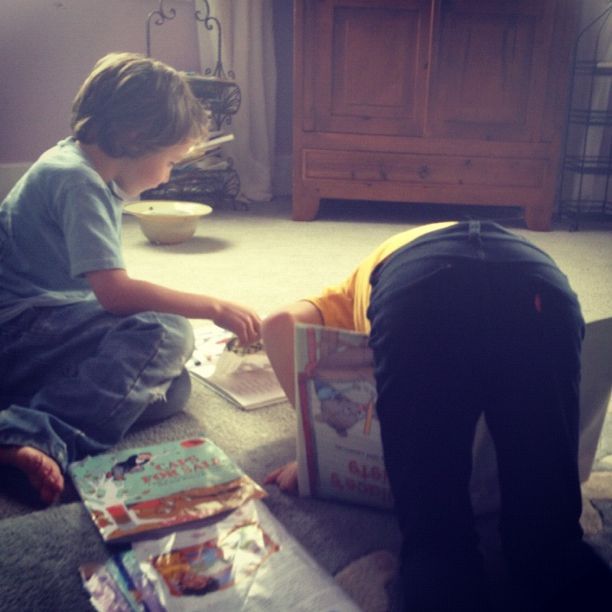 And Ruby seems to find the most comfortable positions to read in.
Speaking of comfort -- every movement from me still requires grunting.
Woo (removing his headphones): Are you trying to talk to me?
Or are you just moving a few inches?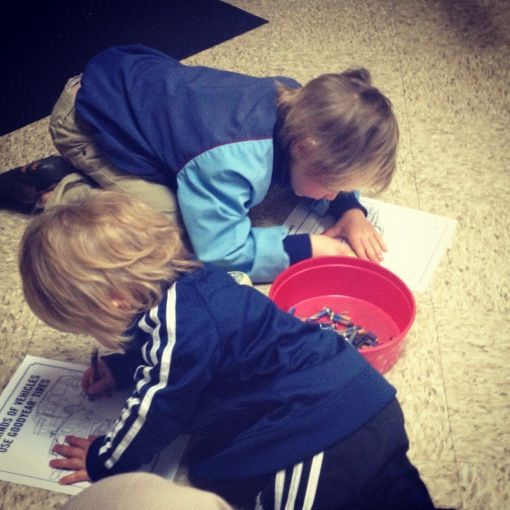 Moses (walking past a volkswagon bug): Oh look it's Herbie the Love Bug!
Do you want to kiss it, Herbie?
(suddenly commanding)
Kiss it!!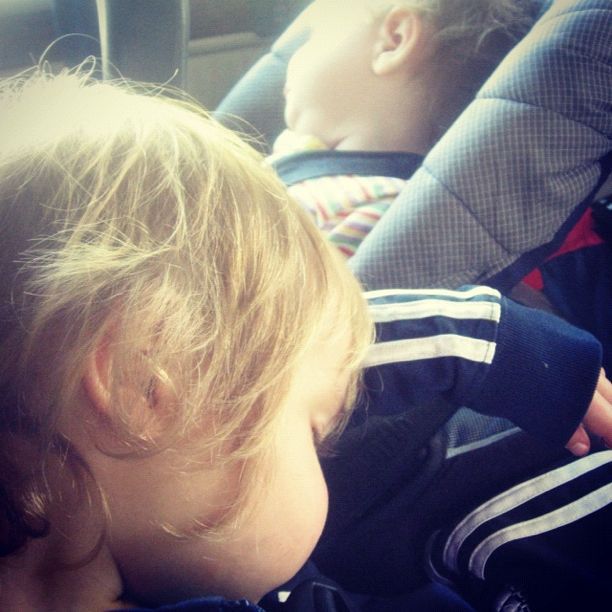 Linus has a rash, and asked me to put some lotion on it. I don't think it had quite the effect he was hoping for.
Wotion! Stop. hurt-ing. me!
Wotion! Stop!!
Me, walking out of the bathroom,
Linus: RAAAAAR!!!!
(laughing uproariously) I. SCARE. YOU. MOM!!
All before I could even register what he was saying. I think he missed the bit about the actual scaring.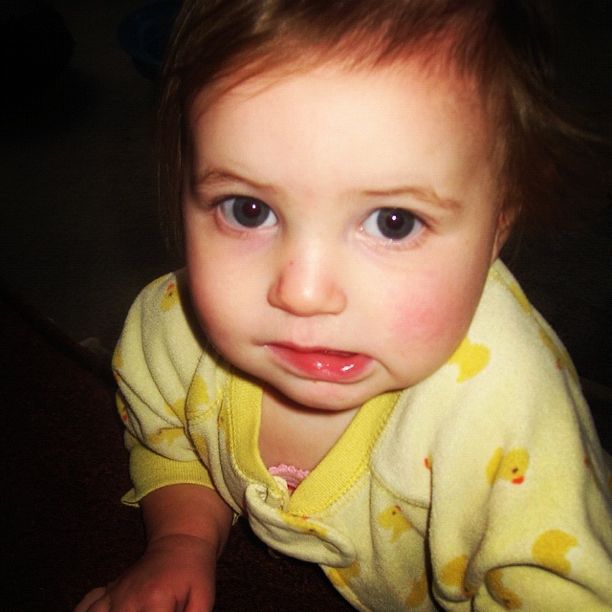 P.S. Penelope's still cute, and she likes to give me lots of hugs. That's always a bright spot in my day.