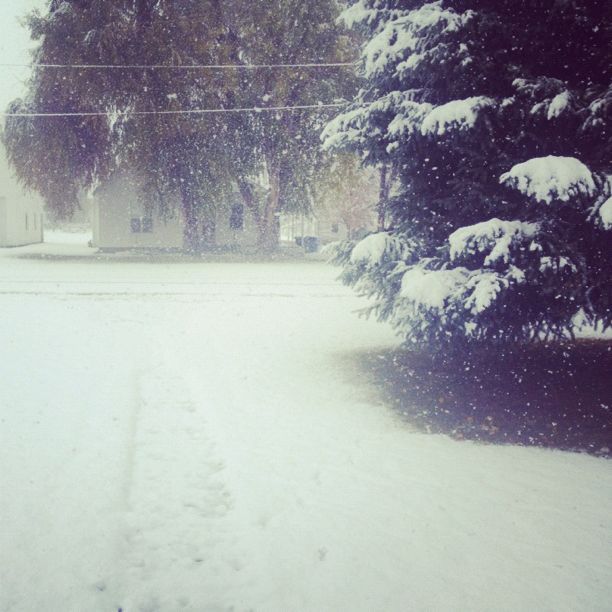 Woo keeps telling everyone that he's not ready for snow this early, but the very first day he went cross-country skiing.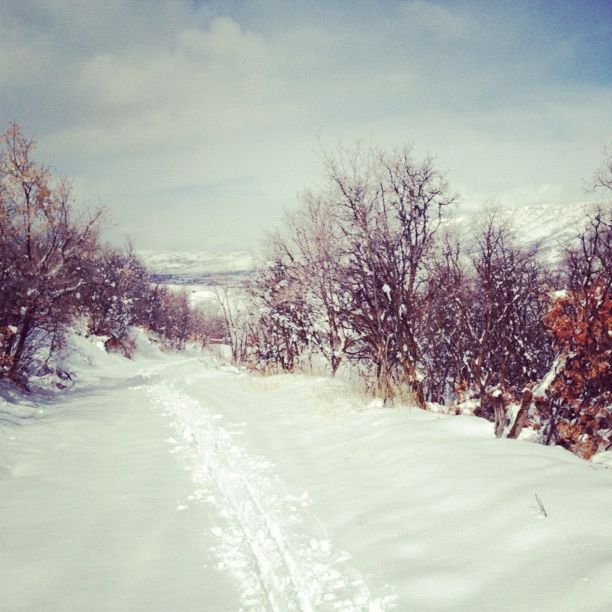 And the next day took the 4 older kids sledding.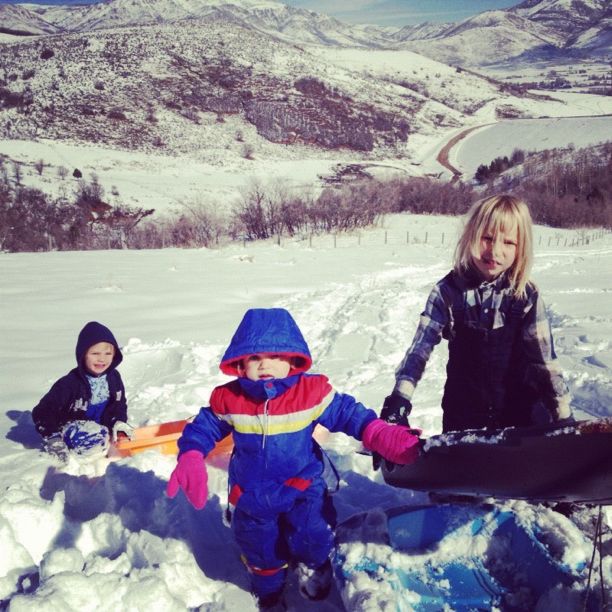 Penelope got to venture outside once for a walk, and she was not happy about the snowsuit.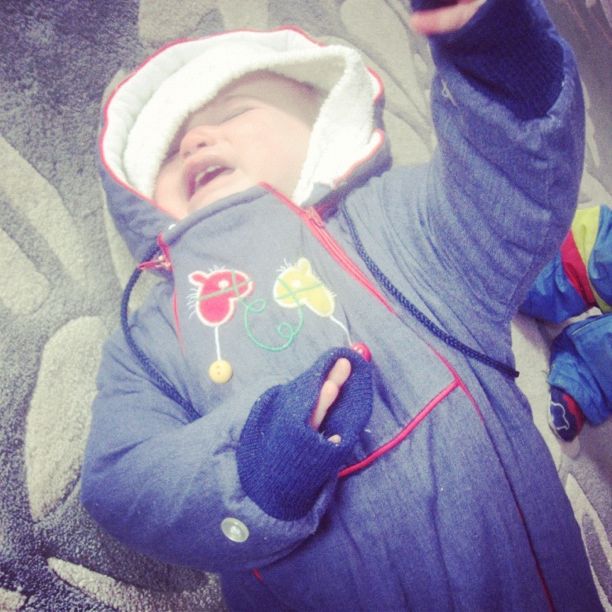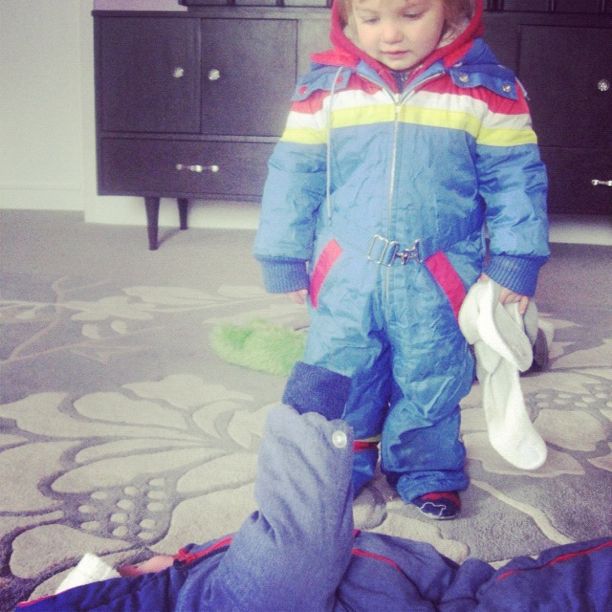 The snow seems to have spurred Woo into action around the house. He moved the wooden spool table into the house (almost exclusively by himself -- that thing is heavy!).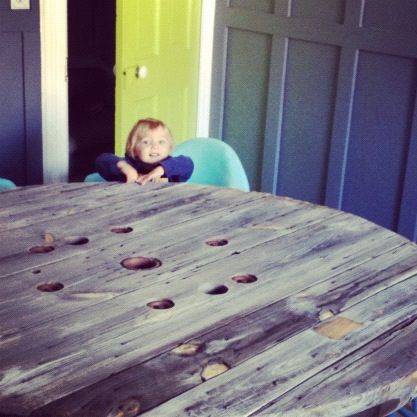 Broke the hacksaw blade trying to fix Penelope's chair so it would work with the table, and cut the remaining 7/8 of it with half the blade in his hands.
Put all the summer recreation stuff in the mudroom closet down in the basement, and brought up the winter recreation stuff.
Squirted insulation behind his closet (something he's been meaning to do for months ... )
And was rewarded for it all with a giant frosted flake (and a grateful wife).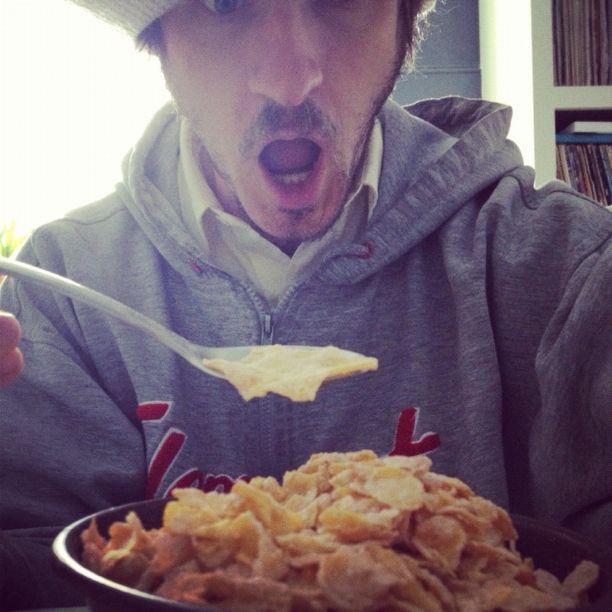 Besides sledding, he took the three older kids to the library's Halloween party.
What can I say? I'm tired this year, so we just let the kids pick out whatever costume they wanted from the thrift store.
We still don't know what Herbie is (a storm trooper?).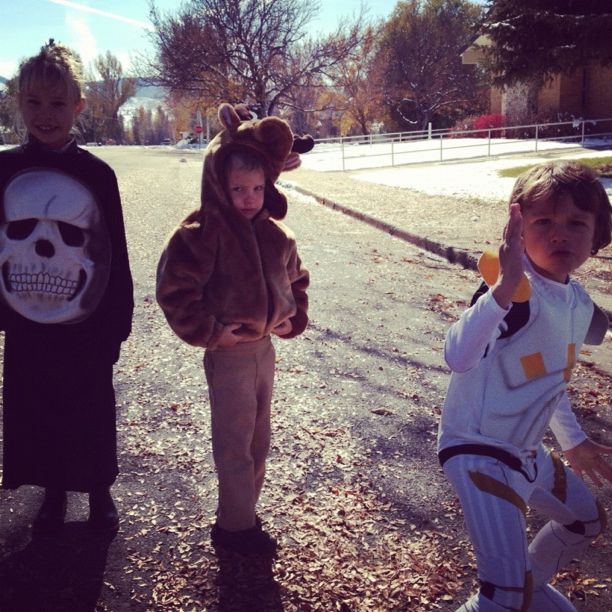 Or Ruby, for that matter, but we know that she's spooky. Really, really spooky.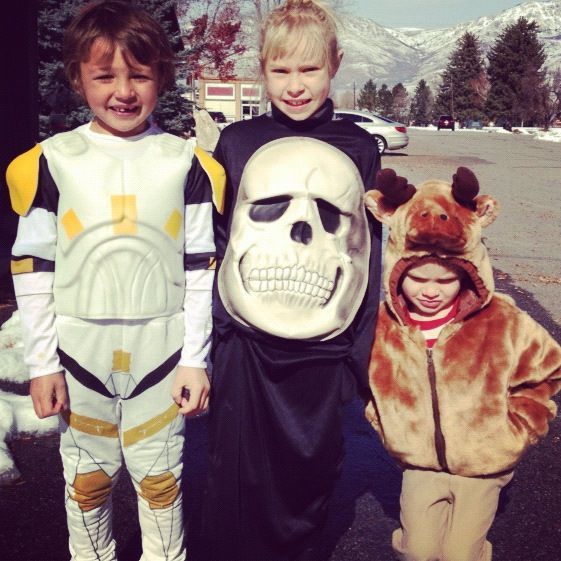 There's no question what Moses is.
On seeing his shadow,
I'm a moose, Dad!!
I really am a moose!!!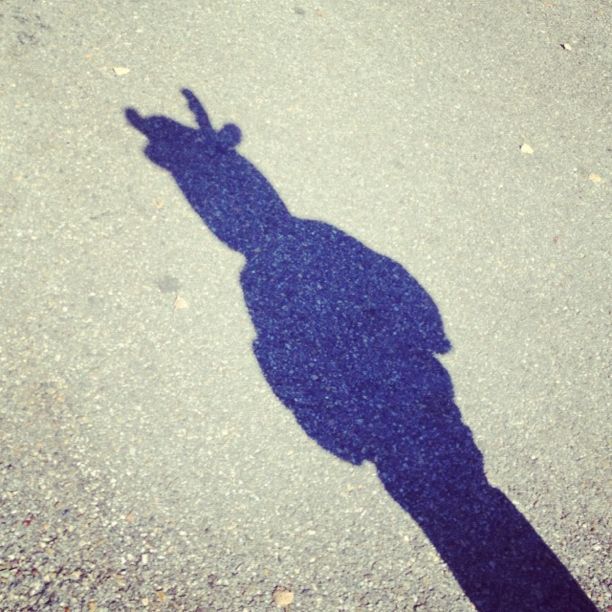 He also took them to a memorial service for
Dalen
.
Ruby: Dad! There's this man!
He's really nice!
(Woo starts to get alarmed ... )
And he has a phone with Grandma and Grandpa on it!
That man is your Uncle Kai, Ruby.