10 hrs after admitting at Linus' 9 month wellness checkup that he was not yet crawling, he whipped out a pretty aggressive army crawl right after dinner.
He graced our claps and cheers with a few smiles, but mostly seemed surprised that we would care at all, and pulled himself towards the next nearest object.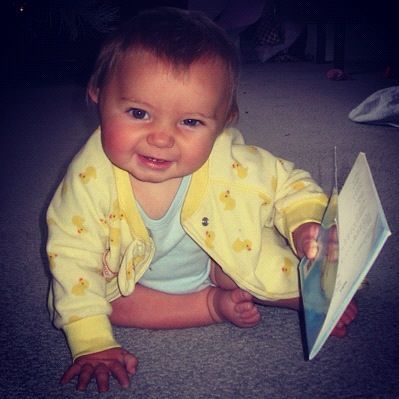 We have absolutely no concern about him swallowing what he finds on the floor because he can't even get finger food to his mouth yet. He attempts it while at the table, but stops about an inch from his mouth, and then opens his mouth wider and wider expecting the cheerio to just fall in.
Josey
suggests that too many muscles are blocking his movement.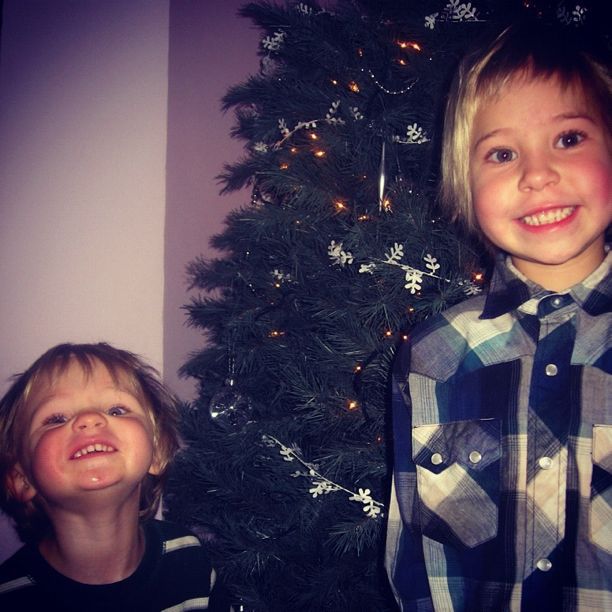 This morning we got the car's safety and emissions tests done. Moses found a couple of those car classifieds magazines, and sat peacefully in a chair looking through them the entire time.
Moses is still very sweet, and has started to compliment us,
Linus is so cute!
You's cute, Mom!
You's nice!
while smiling his sweet little smile.
Herbie (and Ruby) really, really wanted a Boy Scout's of America belt like Woo's, and Herbie finally got one on Saturday. We got home just in time for bed, so he put the belt in a safe place in our bedroom for the night. First thing in the morning, he picked out and put on a special outfit for church based on the belt.
My belt is green, and my shirt is green.
I didn't have green pants, so I had to wear these brown ones.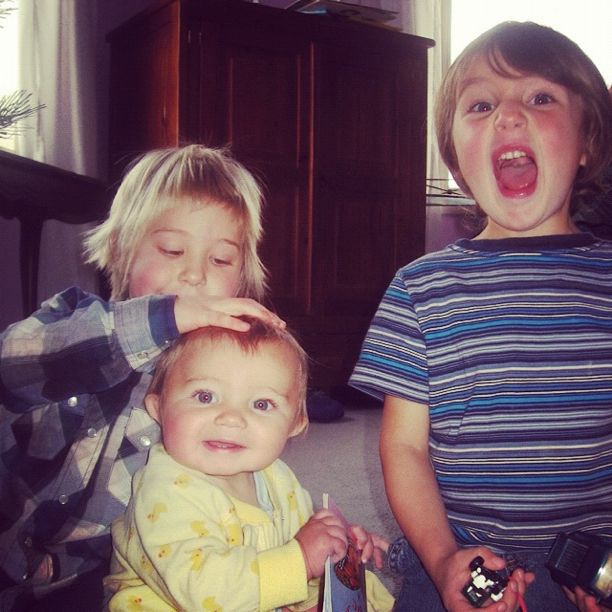 No one was more excited to see Linus crawl than Ruby.
She was all over him, encouraging him, getting him toys, giving him kisses, getting in his way, crawling with him, getting in the way of the camera...
Woo: I think we have video of every child learning to crawl and Ruby.
And me saying, "Get out of the way, Ruby!"
We've all been a bit irritable the last week, what with drywallers in and out of the house, the constant mess, and the time change.
I'll be happy when they're done and the kids aren't waking up an hour early.
We bought one fruit tree in time for fall planting. We wanted to plant it for Family Home Evening, but it was so dark and wet and cold, that just Woo went out in his flourescent orange, insulated jump suit, new cowboy boots and wool hat to dig the hole. The rest of us watched from the window.
We don't honestly have high hopes for survival, since a peach tree is what we planted, but at least we tried? Herbie told Woo that the tree was growing and looked bigger to him already, so we'll see.