Monday night Ruby got up and ran to the kitchen, saying she was hungry. Instead she threw up 5 times on the kitchen floor.
At the end of the last episode, on her hands and knees, she started to pray,
Dear Heavenly Father,
Help me to not throw up anymore.
In the name of Jesus Christ, Amen.
She stood up and said, "I'm all better, Mom. I'm not going to throw up anymore. I said a prayer."
And she didn't.
But, the rest of us weren't so lucky. Three more of us caught the bug in the next couple hours.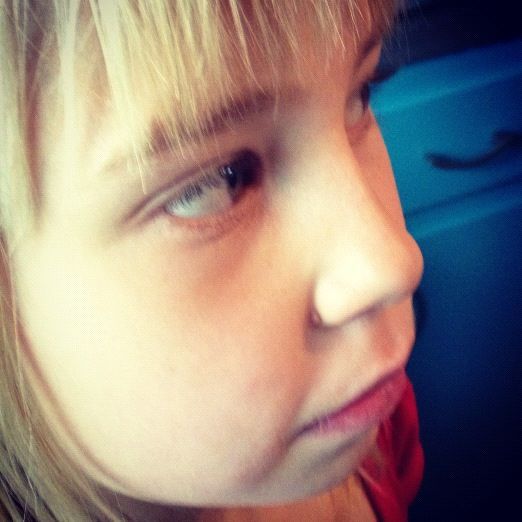 (Plus, Ruby's first zit!?!)
Luckily, it blew through fast. But, Herbie and Moses had low fevers and aches by the end of the week.
It was nice having Herbie home. He read stories to his little brothers, and helped Moses sound out the words in his little books.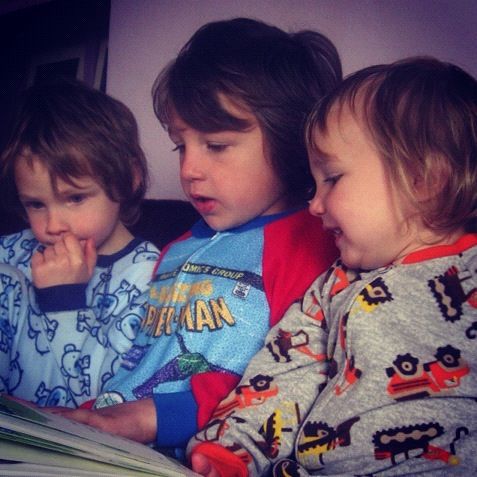 We should've been able to tell that Herbie was coming down with something because he sure was a stinker leading up to it.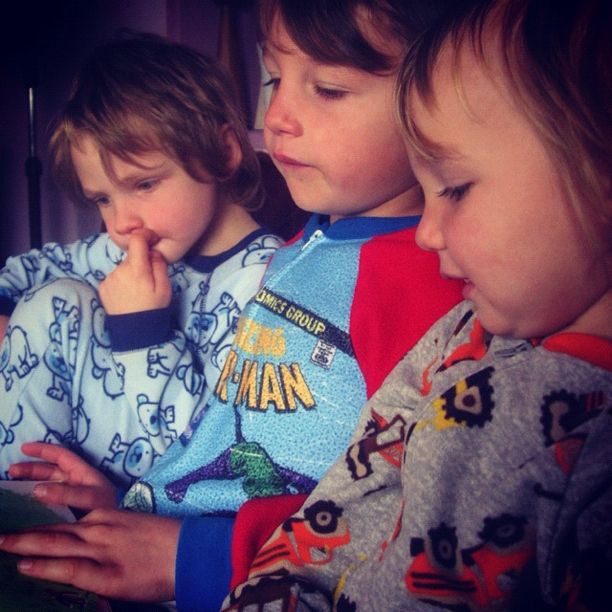 I was pretty wiped out by the first bug, so I didn't get anything up for Christmas, except for the advent calendar just in the nick of time. The kids love it.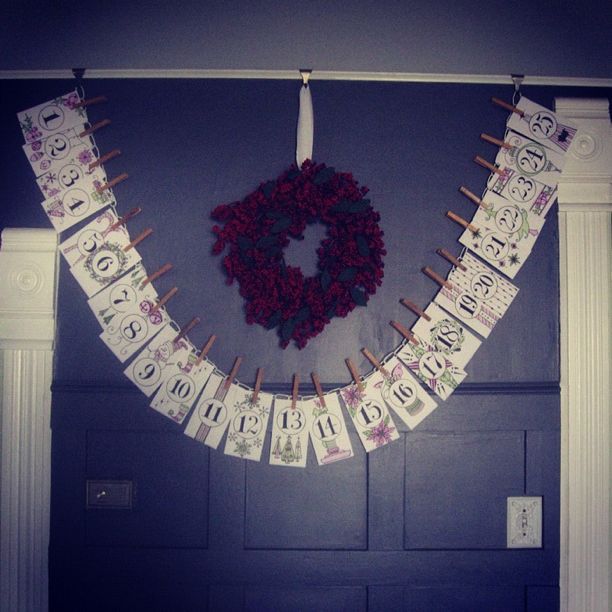 I think that Linus is the only kid who escaped any illness.
Me: Linus, do you think my big belly is funny?
Linus (laughing): Yes! And yours bum!
Linus is the king of the class in nursery, and he was super excited to introduce everyone to his little sister "Nel-Pee" when we started taking her too last week.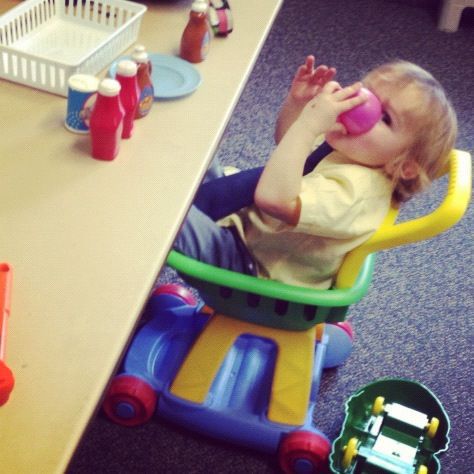 We're told that Penelope does great in there, as long as the teachers don't try to pick her up. (Yes, it's early, but I can only take so much of her climbing all over my belly, and bending over to pick up anything she drops while sitting in church.)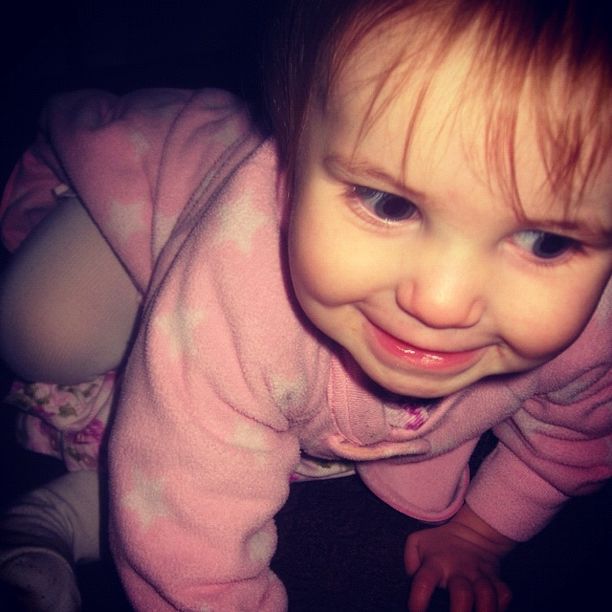 Woo only got mildly sick, but his week was still painful. Someone went through our mail the day the car registration and stickers came, and some neighbors found it torn up on the street. Woo was consumed by the mystery of who it could have been for quite awhile. He thought he had it solved, but the accused said it wasn't him. Hmmmm.
And then he made the mistake of calculating how much money we'd have now if we'd bought Apple stock instead of assorted big purchases in the past. Not fun for him, but you just can't predict these things.
So we've bought stock in the names of all the kids instead of presents this year for Christmas.
Just kidding.
Anyway, hope you all had a great week!