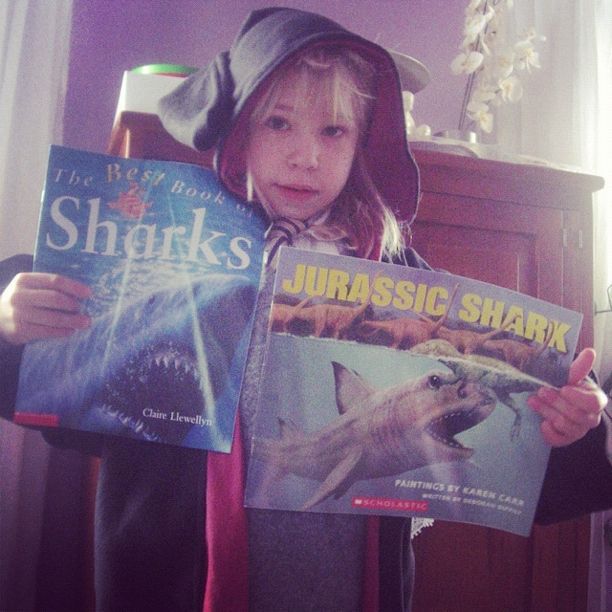 Ruby was a little worried that I was going to be in labor on her birthday and ruin it, but we made it through just fine.
She was very, very confident that she would get a Harry Potter costume, and well, she did. Also, some books for her little, shark-loving heart.
From grandparents she got the How to Train Your Dragon set, a new set of scriptures, and a million pounds of M&Ms.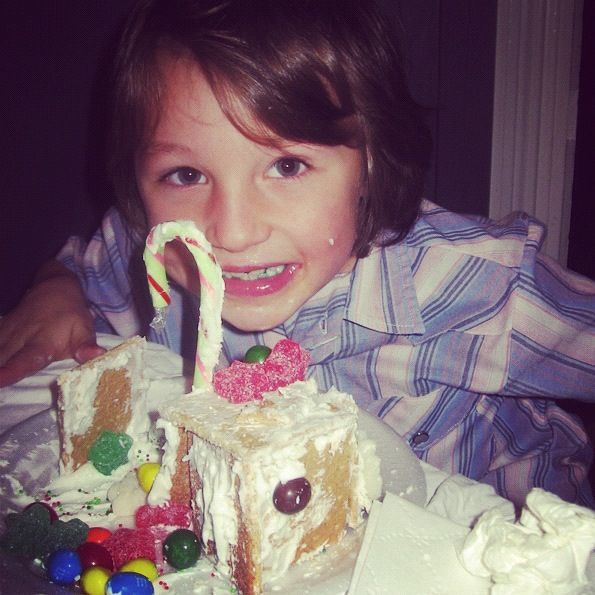 We saved the gingerbread/graham cracker house decorating as a birthday activity.
And ended the day burning the sparklers we weren't allowed to burn on the 4th of July (fire danger).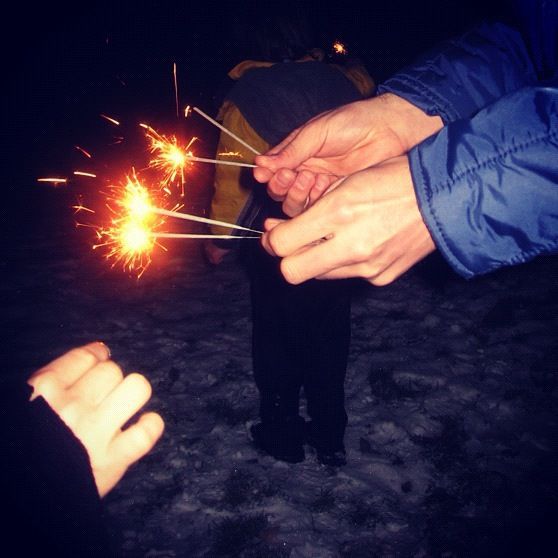 Linus (every time one of his would burn out): Mine run out of batteries, Mom!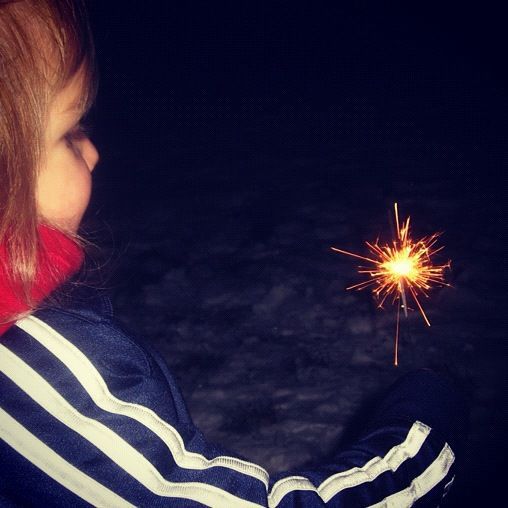 Although, I think Herbie said it first.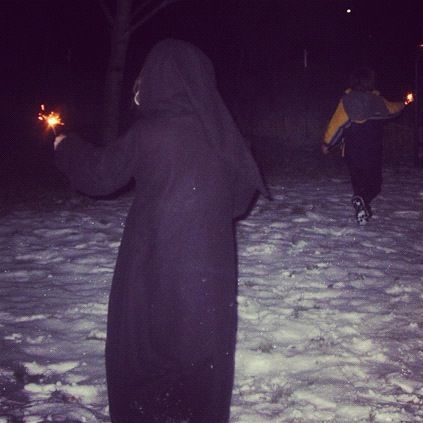 Woo was so excited to decorate the gingerbread man kit that our Secret-12-days-of-Christmas-Santa left, that he did most of it himself.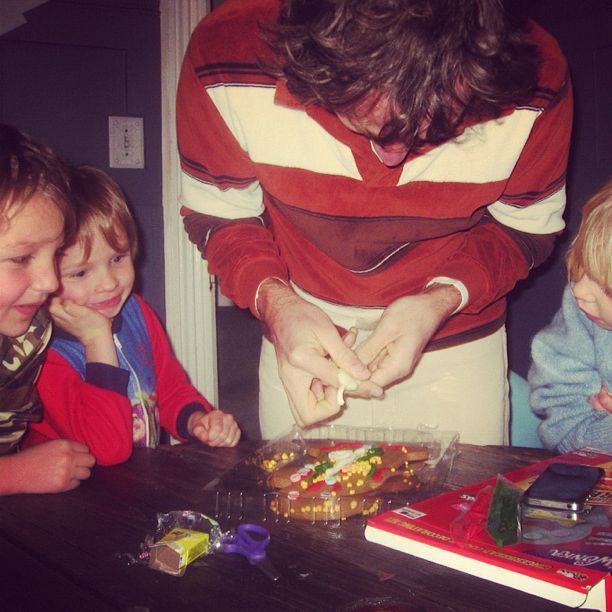 But, by the time we did our own little houses, he was super grinchy about it. I guess he felt we'd all had enough treats by then.
I'm starting to feel that way too, but I'll manage to soldier on.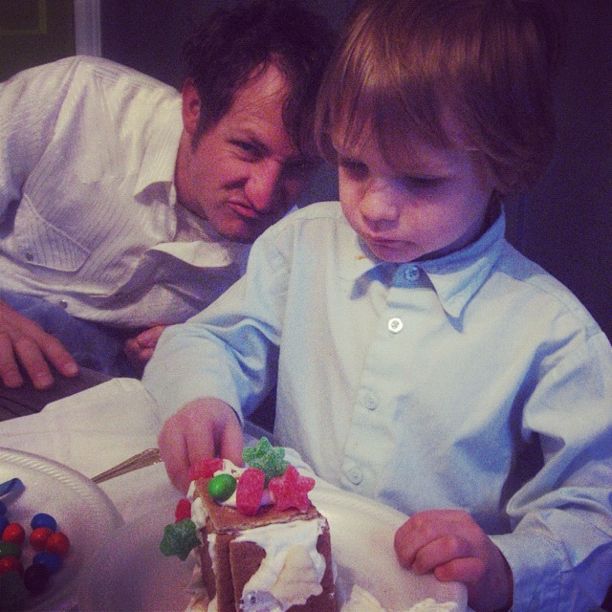 "No candy until you eat your corn, Penelope."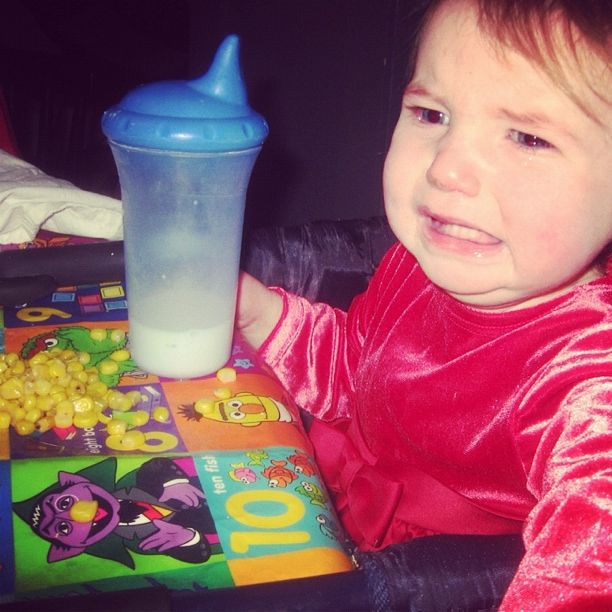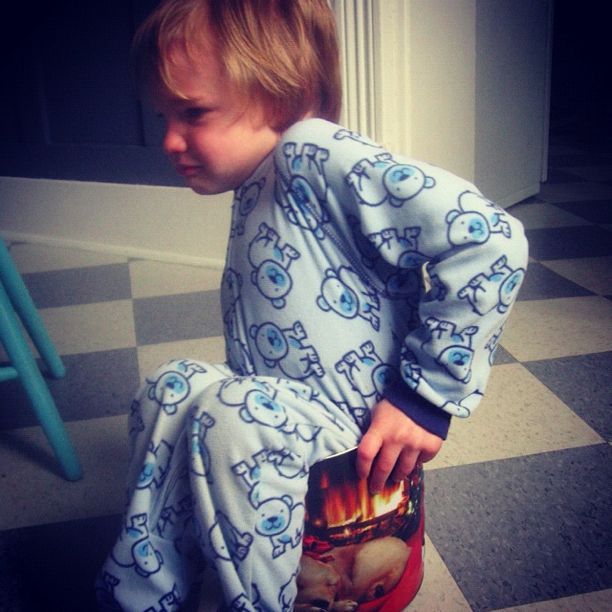 I hope you all had a great Christmas!