The Nativity Scene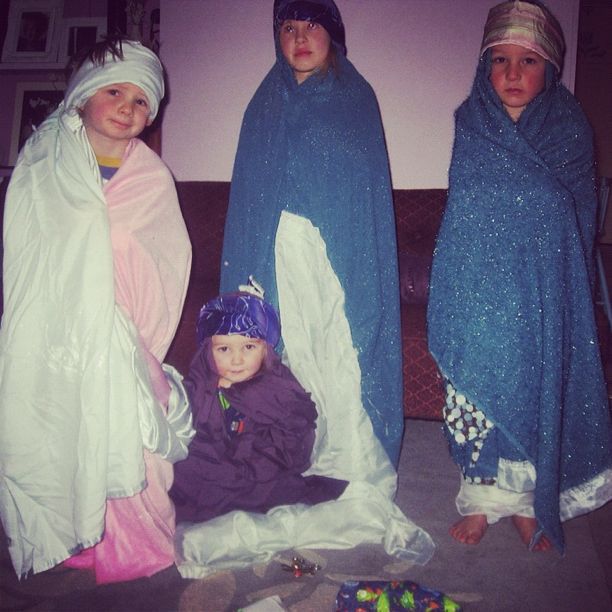 Penelope was too busy contemplating the intricacies of this bow to participate.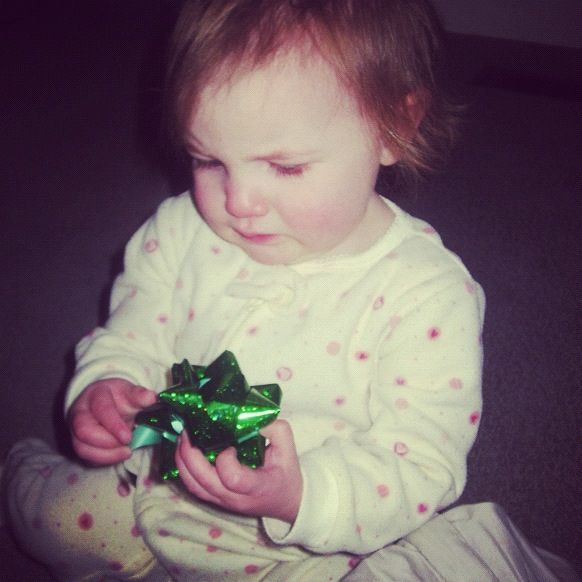 Moses (struggling to unwrap our new globe): Mom! This is really tight!
And it has the whole entire world in it!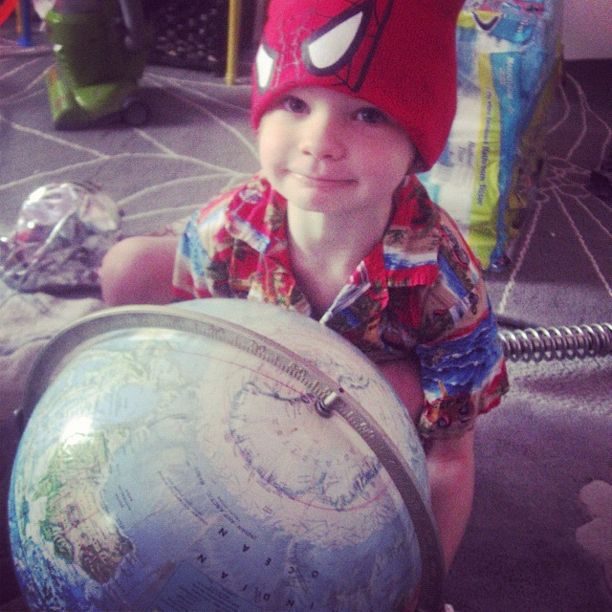 Yes, that is Penelope standing up all by herself.
After crawling through a puddle of melted snow?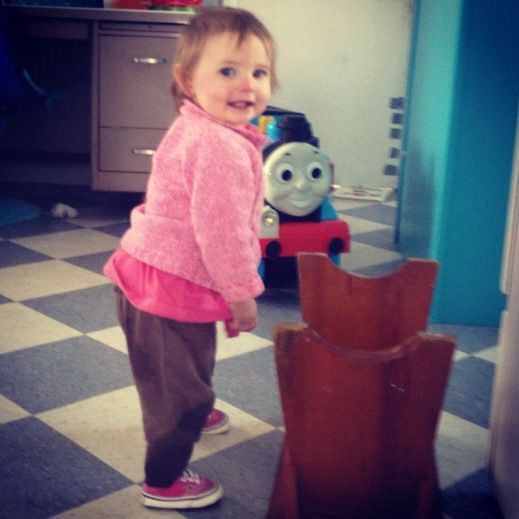 Lighting and sending off paper lanterns in the park.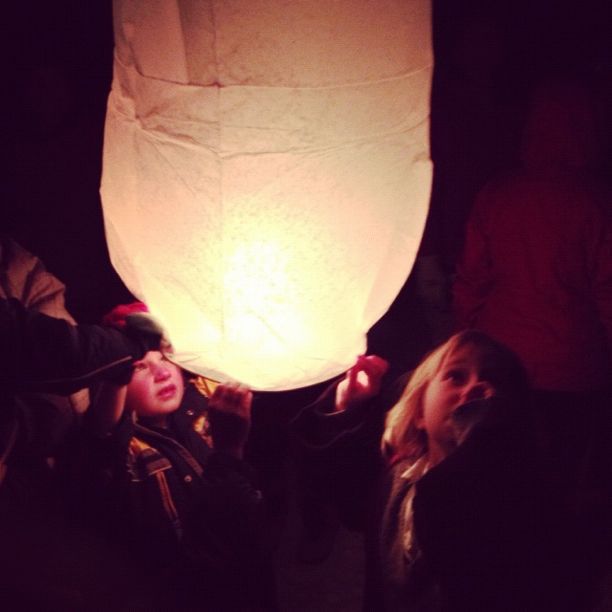 Herbie: I know 3 Sandy's
One is Sandy our grandma.
One is Sandy Hixton (our neighbor).
And one is Sandy the hurricane!
Ruby: I know another one.
Herbie: Who??
Ruby (quite smug): SanDi-Ego!
This toy -- whatever it's called -- was a big hit with all the kids.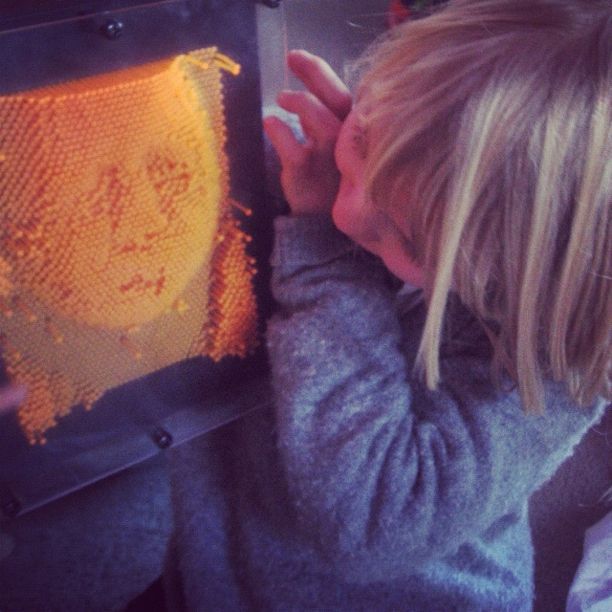 Expecto Patronum!!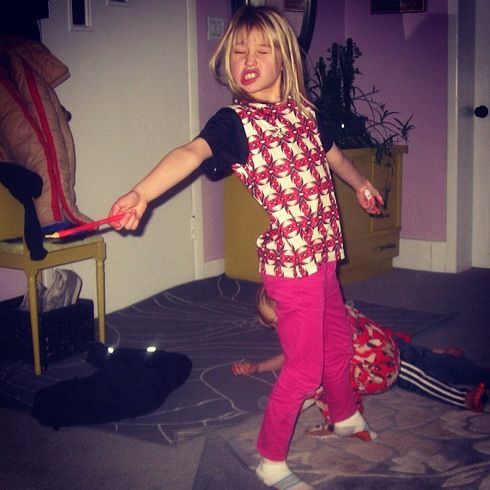 Expelliarmus!!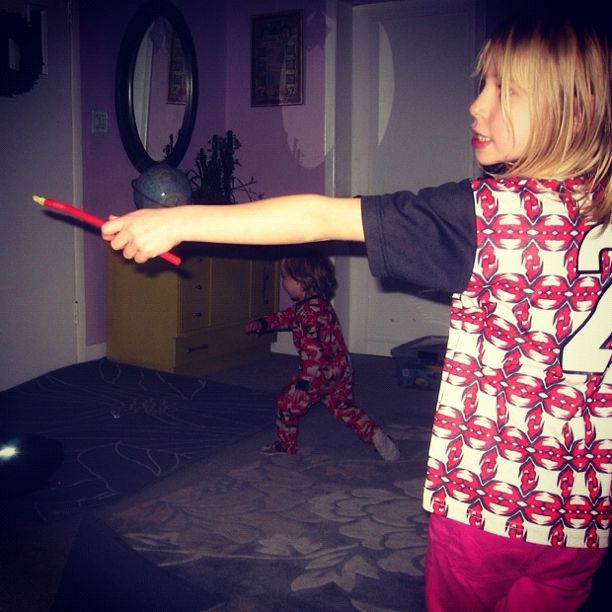 A wrapping paper roll for me???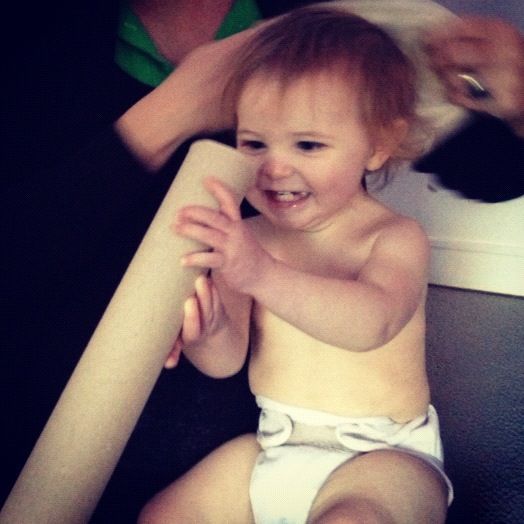 I got this coupon book from Ruby. Inside were the usual -- I will do the dishes 10 times; I will watch Penelope while you nap 15 times ...
But, the last page contained these gems: I will clean your room ten times, and I will clean my room forever.
Woo-Hoo!!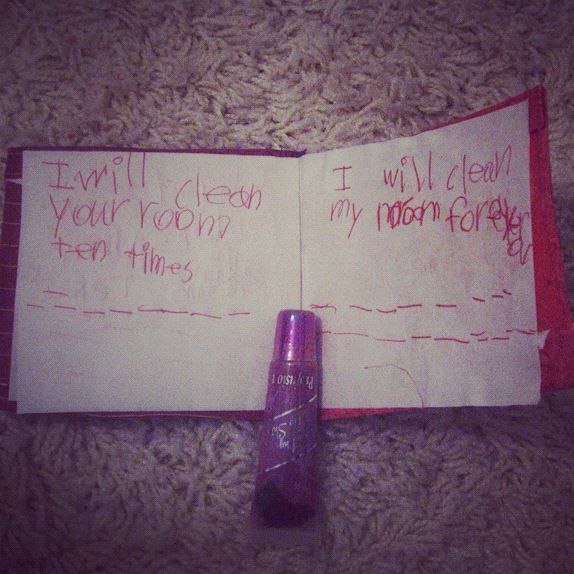 (I'm told she has Woo's handwriting.)
The "Healthy Lip Shine" is my gift from Herbie.
Me (absentmindedly reading the label): Healthy Lip Shine ... Hmmm, that sounds good.
My lips are kind of chapped right now.
Herbie (very pleased with himself): Oh! I didn't even know that's what you wanted!
Either did I! (But I love it.)