Monday
: Woo springs for
the Nest
. This is the kind of stuff Woo's dreams are made of. I never thought I'd be that into a thermostat, but I have to admit it's pretty nice. Plus, I'm happy to get rid of the ugly old one proped up by a pen.
Jury's still out as to whether the plate (painted) or the patched wall behind it would look worse, so we're living with an unpainted plate for now.
Herbie goes to school alone.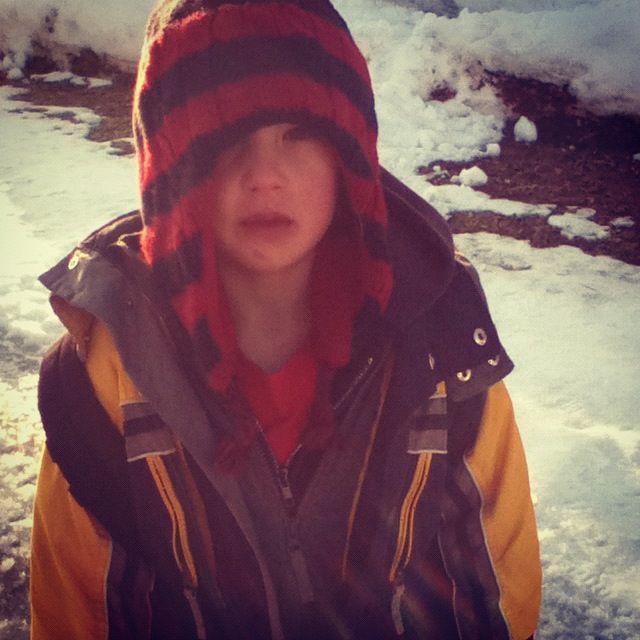 Ruby carries over
her late night/early morning sneaking from last week
, and starts the morning very, very tired -- to the point of not being able to function. We send her back to bed, and she naps until 11. (I think we've gotten the problem solved *cross fingers*. She's been much better since then.)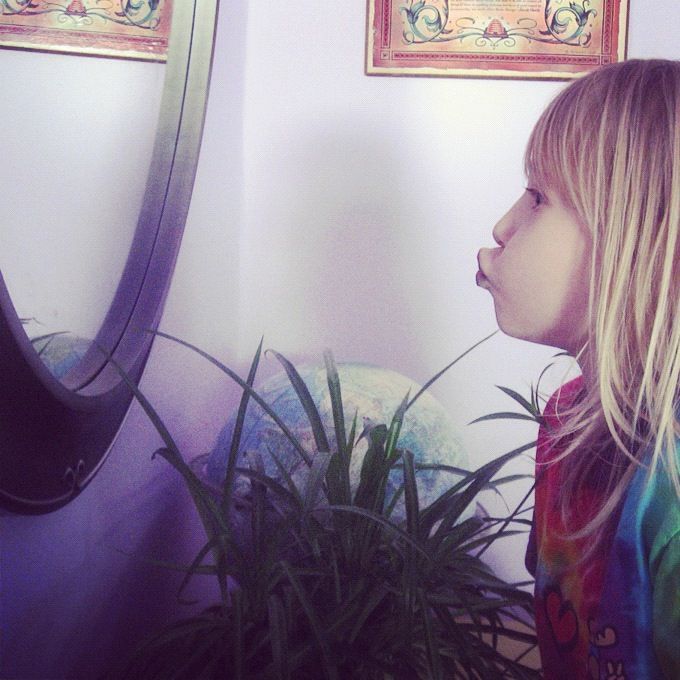 Woo does a dramatic, impassioned reading of an email he got from Olga of Russia. Which gives him a great, new app idea ... great enough to actually write?
Tuesday: Archie and I get a baby shower. Archie gets swooned over and basks in praise for falling asleep while just sitting in someone's lap.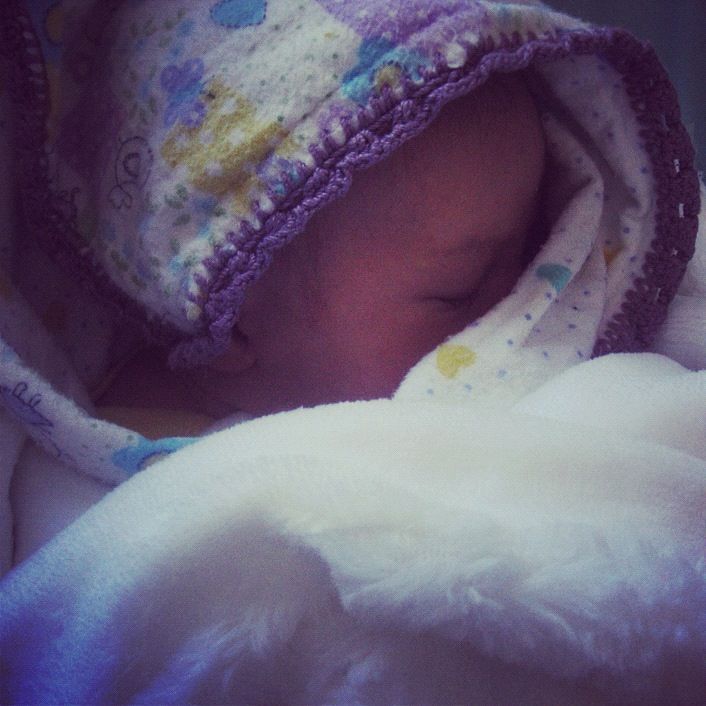 Wednesday: Linus tries on Archie's new clothes.
Moses and Penelope also try, but Moses is too big (for us to allow it), and Penelope is too little (to have any success).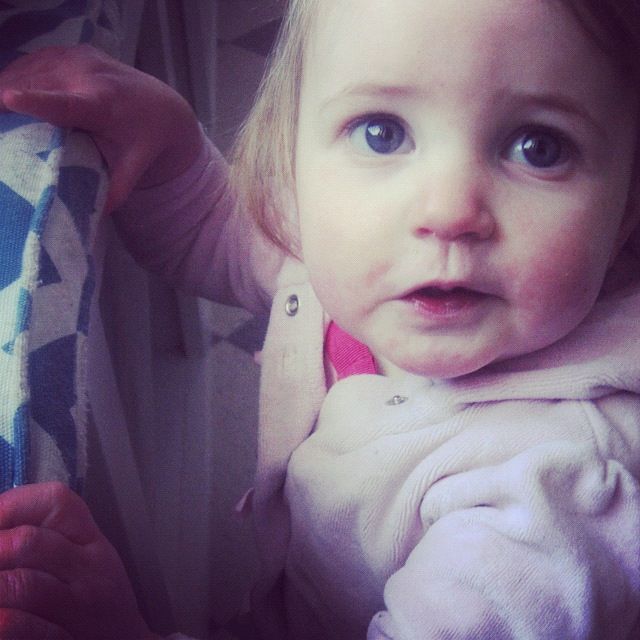 Thursday: Moses and I show up an hour early to Herbie's class Valentines party. We sit and watch Herbie's class, which Moses loves. (Herbie loves it too.)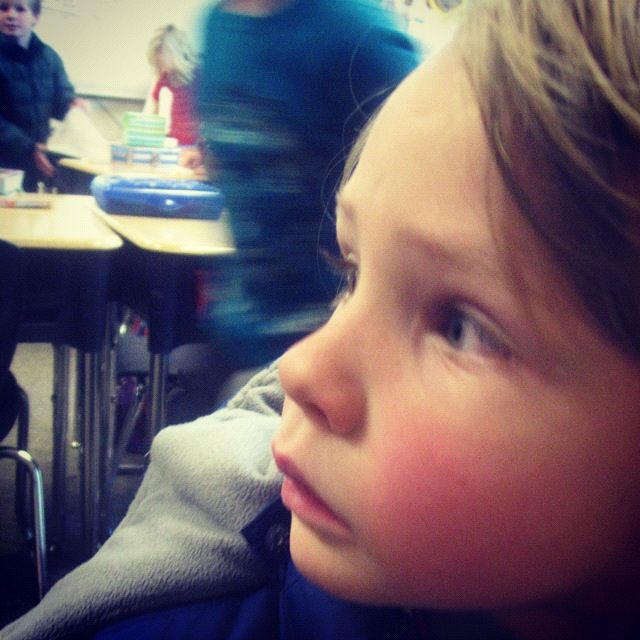 Except that going out to recess terrifies Moses. "A big kid won't let me go down the slide!!" Bad experience last time, I guess.
Woo plays a romantic mix: Sergio Mendes, Cat Stevens, Bob Marley, Burt Bacharach, Josh Rouse, Johnny Cash, The Cure, Air Supply (for romantics who want a good laugh) -- every song that I loved 10 years ago, and still do. I guess I'm getting old.
Friday: After some laundering Archie finally gets to try on his own new clothes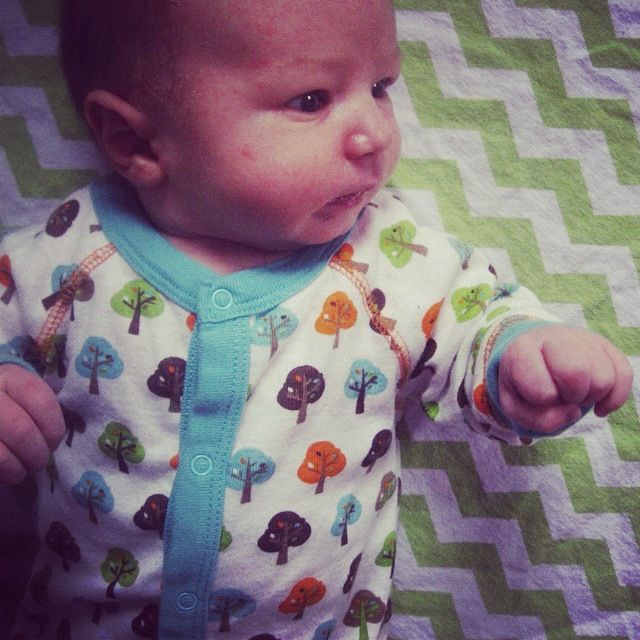 Tummy time is a big hit. As usual.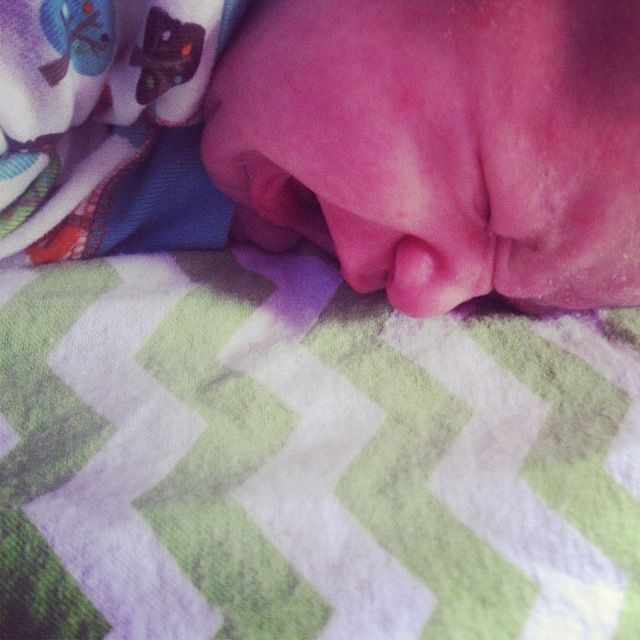 How was your week?