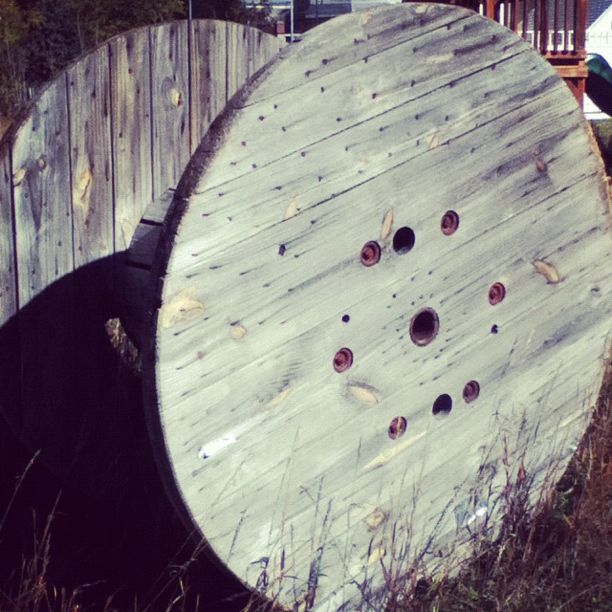 (Before)
So it's only been 3 months since I last blogged about the
dining room table Woo made
. It could happen to anyone, right??
Last we saw it, the dining room table looked like this: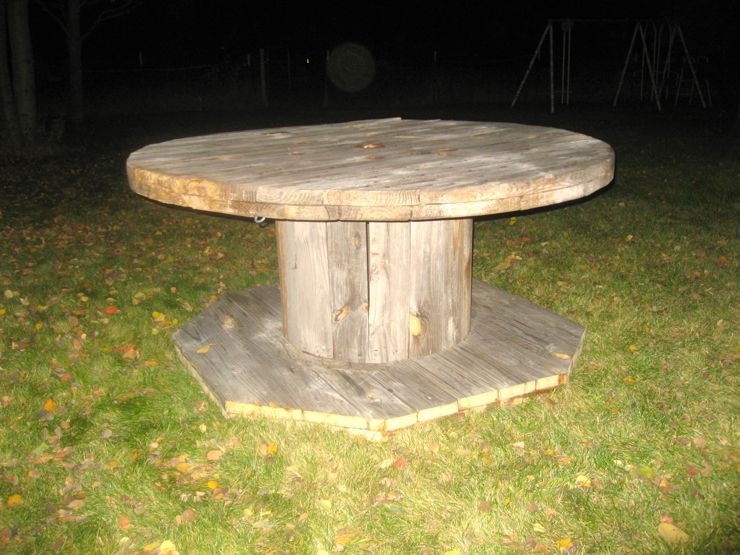 Woo cut around the base to allow chairs to scoot in, and shortened the overall height from 48" to 30", which was NOT as easy as it sounds.
I glued an old carpet remnant (that our neighbor graciously gave us) to the bottom to allow for sliding without scratching, and gave the whole thing 3 coats with a water-based polyurethane, which was exactly as easy as it sounds.
And now? Voila!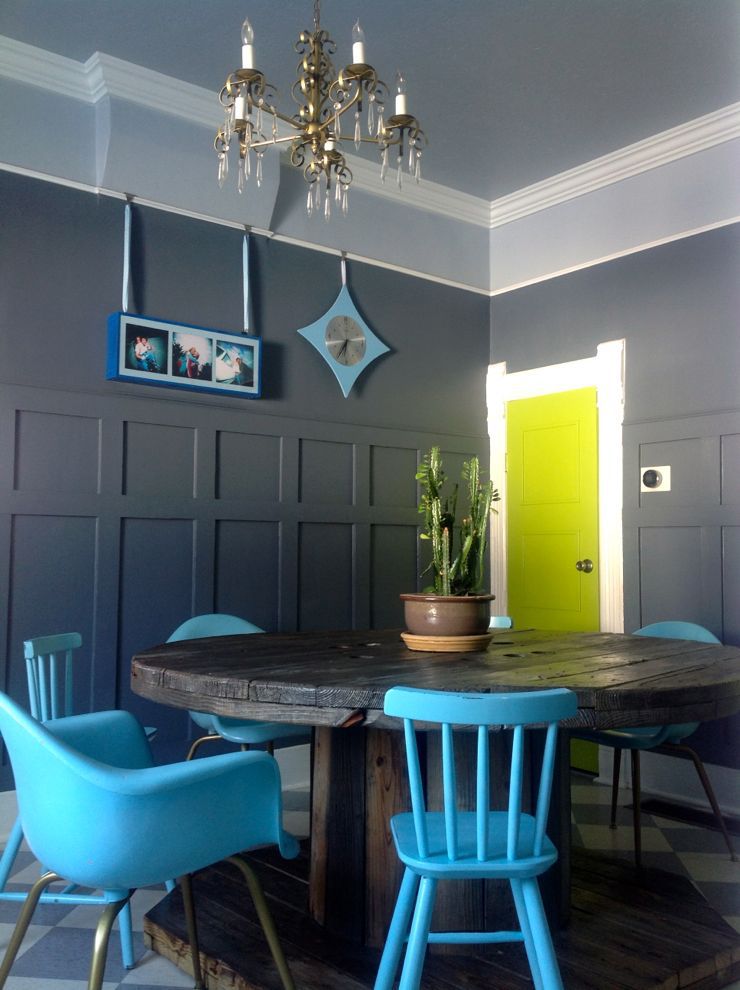 This table is a VAST improvement on
our last table
in a couple of ways.
First of all, it's bigger. We can now have a couple of guests over, AND put all the food on the table without it feeling dreadfully cramped.
Secondly, it is much, much sturdier. Penelope has a habit of rocking up and down in her little seat when she's excited, which made water splash out the top of all of our cups. It was a lot of fun and all, but there's no chance of her rocking this baby.
Also, did I mention that
this table was FREE --- all FREE
???
And now I'll shut up for the next couple of pictures.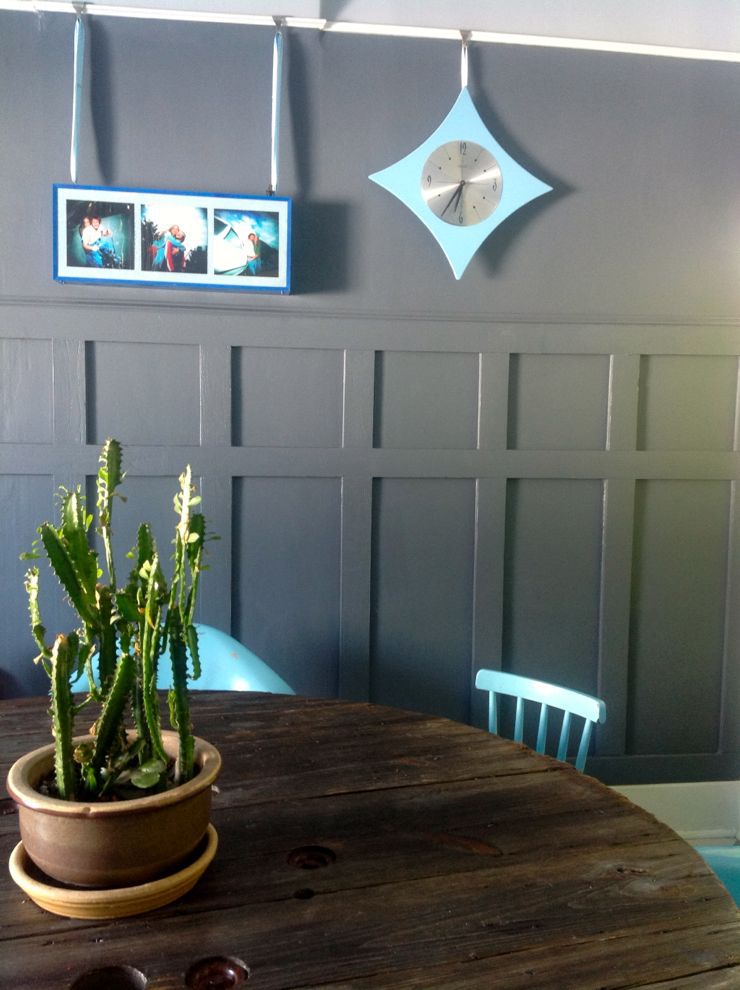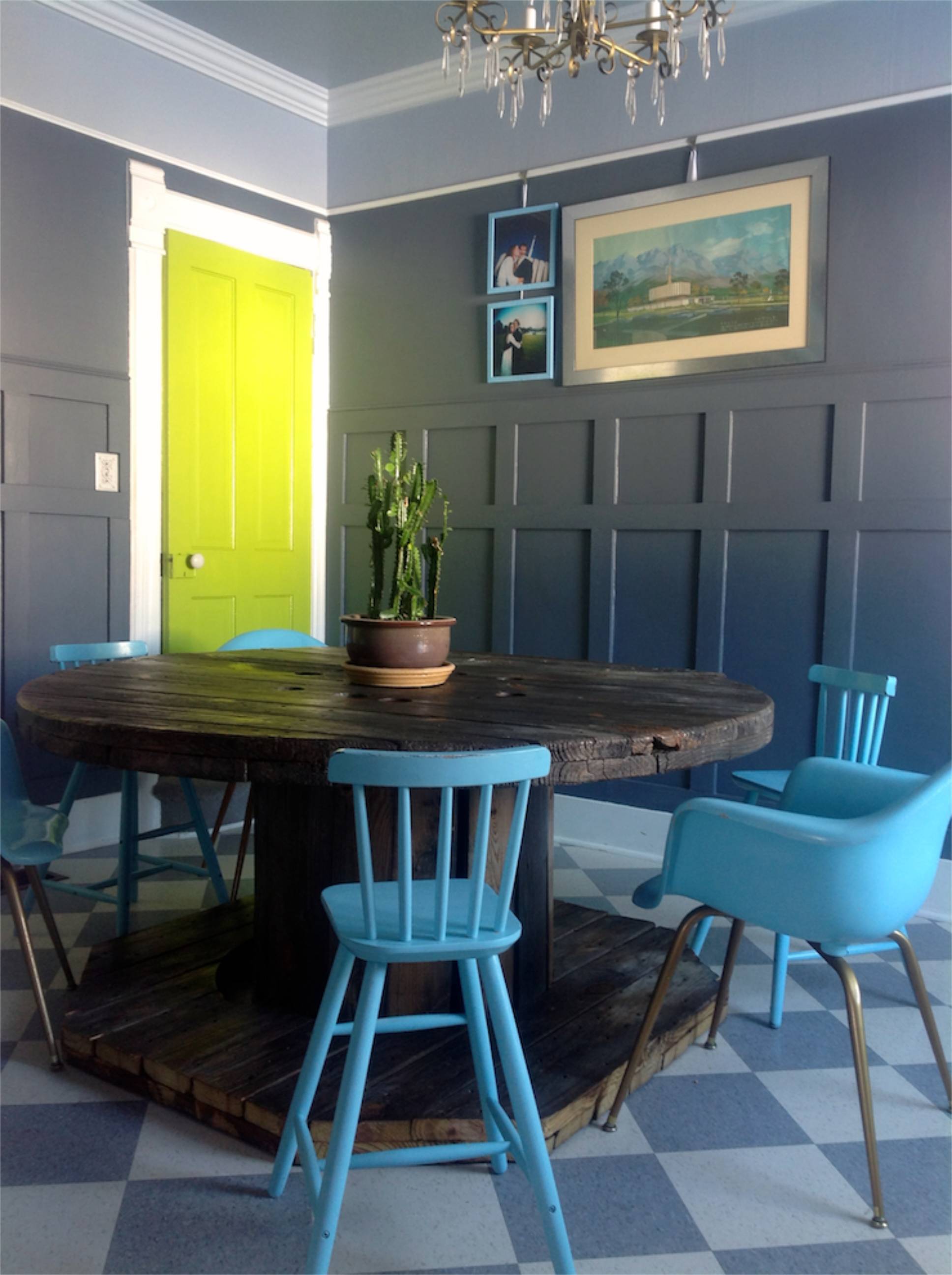 Those of you with kids may be wondering how we keep the table clean. The kids all use placemats now, and I actually vacuum the table off. I give it a good scrub down every now and again, and so far it's been fine.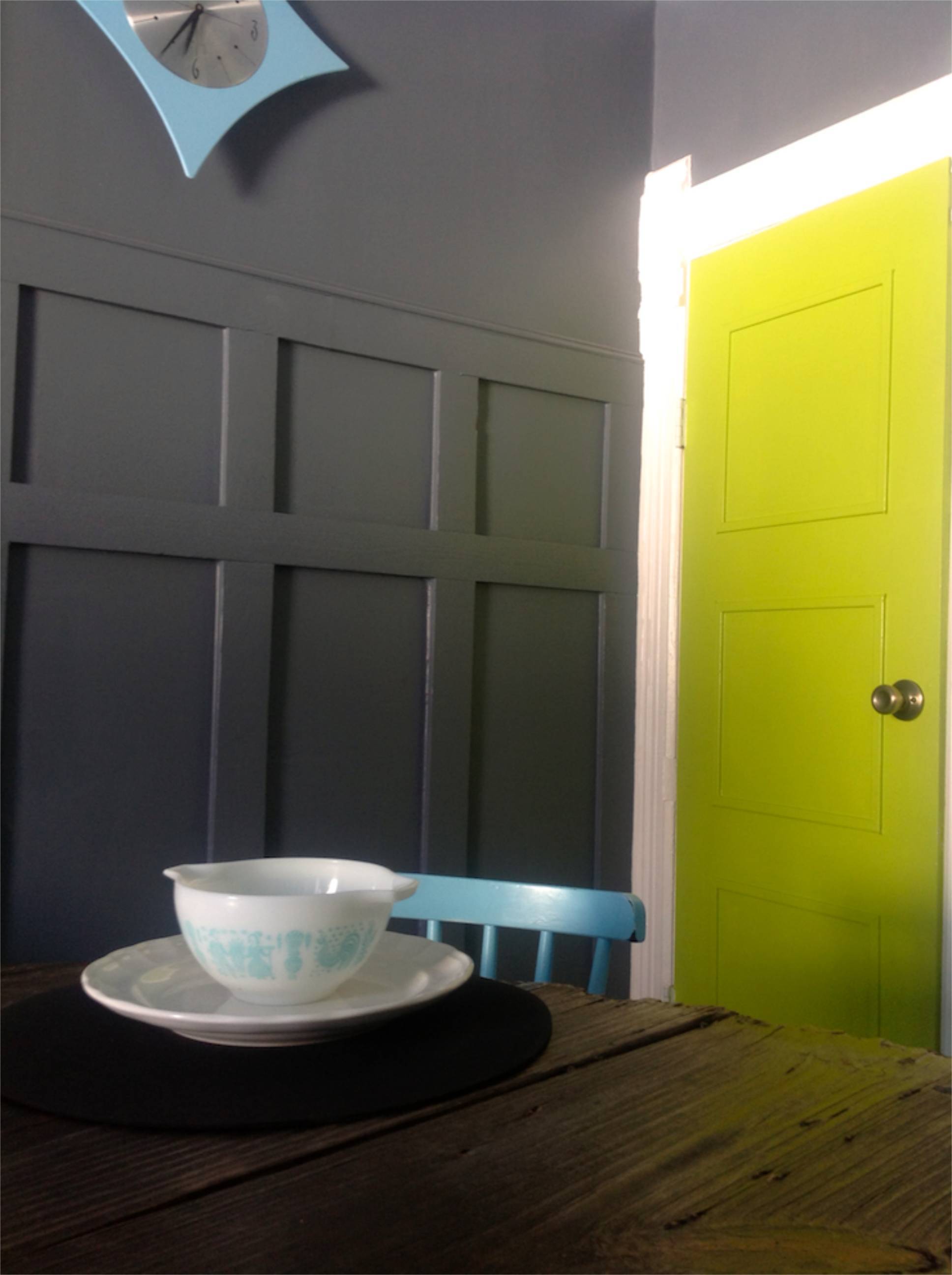 I also finally got all the throw pillows I want for
the window seat on the other side of the room
.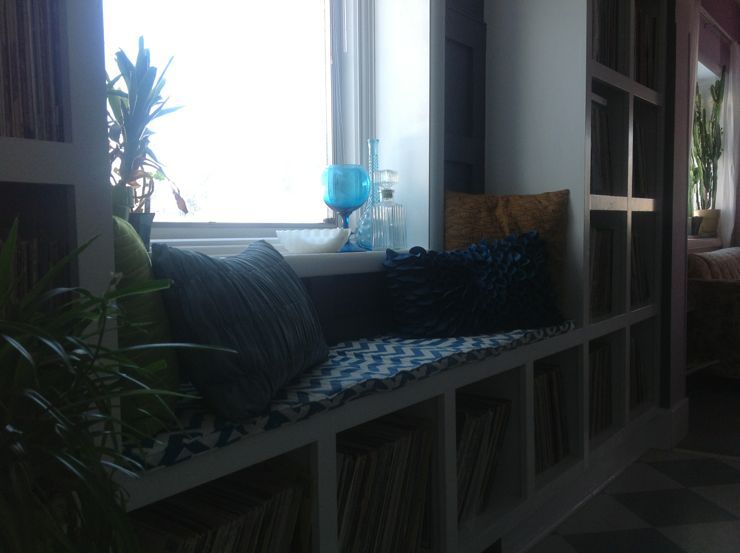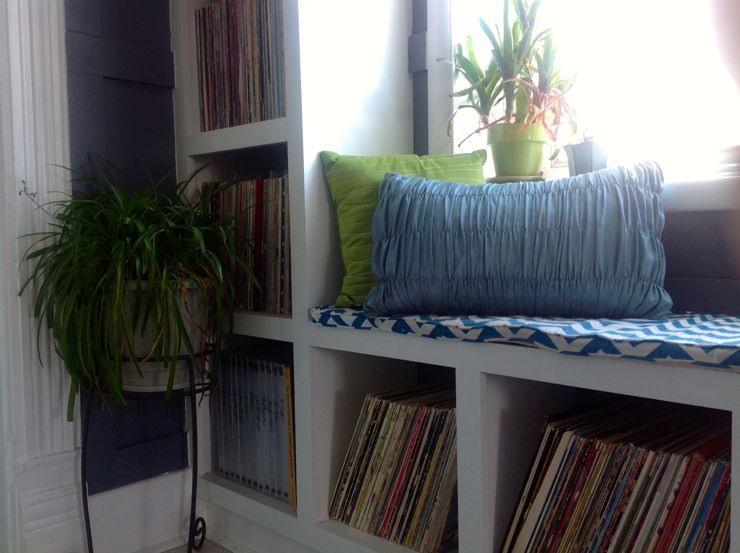 This room is so, so close to being all put together. There are just a couple of things missing -- most notably something on the wall between the two doors.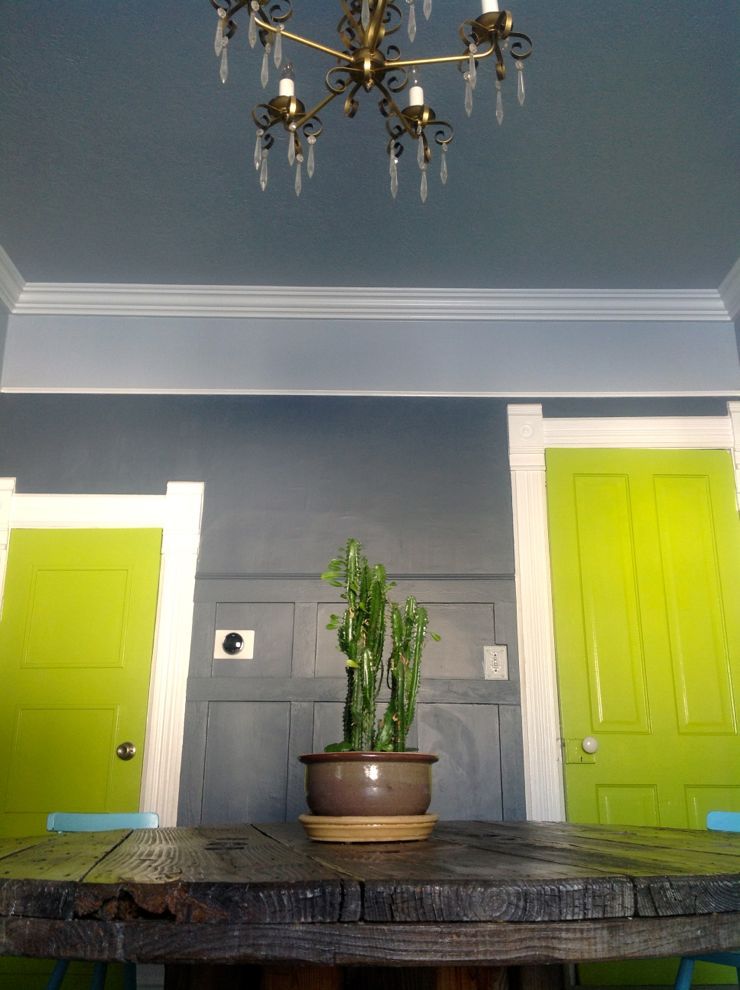 And I'm now realizing while looking at these pictures that I really should paint the plate behind Woo's new
Nest thermostat
.
This room's come quite a long ways from
this
(don't you think?).