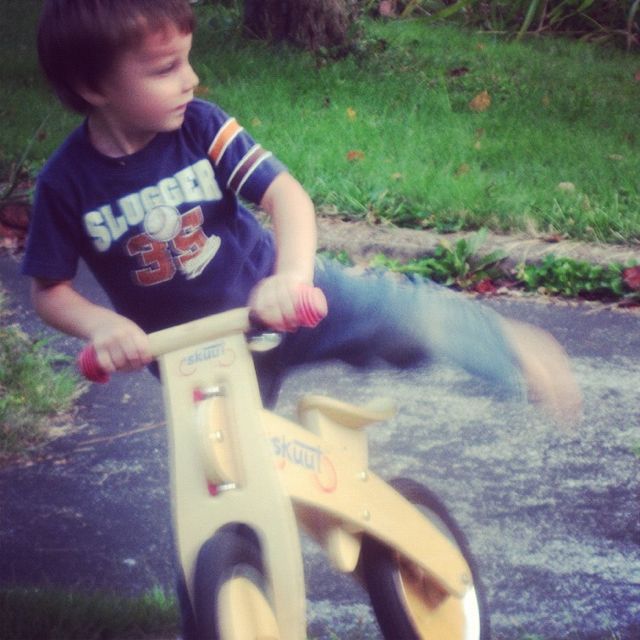 Herbie had a rough morning one day this week, so Woo, Ruby and Moses took off for the pool, and Herbie and I stayed home to do some chores and then walk to the grocery store to pick up a few things.
I don't normally think of having three kids as hard, but, WOW! One kid is EASY!
I felt like we could go anywhere and do anything. Herbie loves doing chores anyway, but we got a lot done, and had a good time together.
Unfortunately, Herbie had too much fun, because he suggested that we do the same thing the next day while everyone else went to the pool again.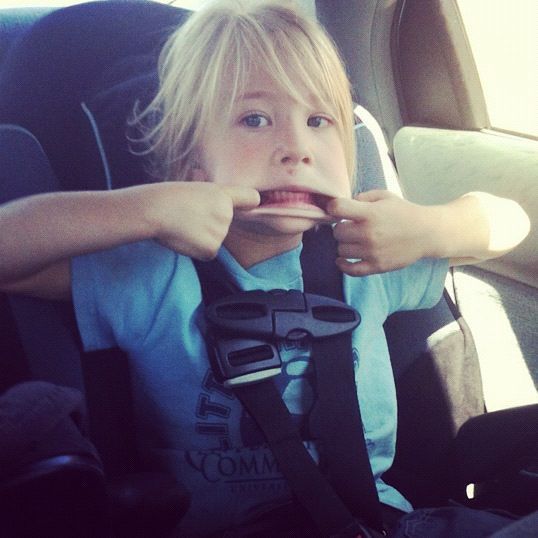 Ruby and I also had a visiting teaching appointment this week. Ruby was thrilled. Herbie and Moses were distraught. We had to hurriedly escape through the front door before a screaming Herbie and Moses could slip out with us. Ruby and I were both tired, which meant that I wanted to sit on the couch and do nothing, and she wanted to move everywhere and touch everything.
We did not have a good time.
When we got back, everything was peace and calm. "Did you guys have fun?" "Yeah. You?" "Sure," but when Herbie said his prayer, it became clear that Ruby and I had gotten the short end of the stick.
"And Dad and me and Moses went for a walk, and we went to the cemetery, and we talked to the dog, and we threw rocks down the big hole, and we..."
Ruby looked up at me, and I shrugged apologetically. She may not be so excited to go with me next time.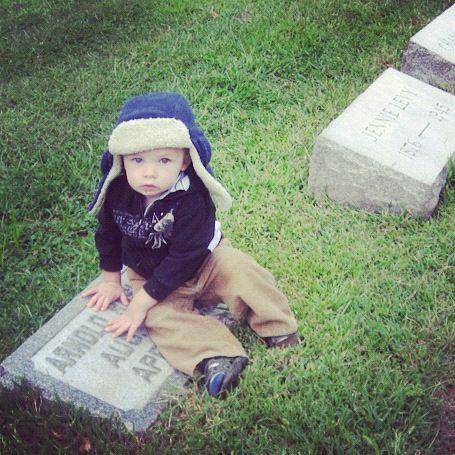 I got tired of dilly-dallying around Moses and the potty this week, and decided to give it my full court press. He seems to have all the pieces, but is just not getting them all together, when it counts. I think I'll go strong for one more week, and if he doesn't get it together, back off until he's 17 months, and try again.
He's picking up more words, which no one but his own mother would understand, and he spends a lot of his time sitting on the couch and looking at board books (which I love).
Woo's had better weeks. Partially, in part, because of me.
(First trimester with Linus.)
It's started to get to him that I've "gone from super-mom to average-mom," which is kind of a compliment, but it's true that I just can't seem to keep on top of anything right now.
He's had to endure meals that revolve around my cravings... beef, tomatoes, lots of salt. Last night I served cold cereal and fruit. The kids were ecstatic. Woo wisely said nothing.
I figure I'm allowed to do it once in my life.
The house is not very clean... I've let the laundry pile up... I think we're both glad that I should be feeling better in just a couple of weeks.