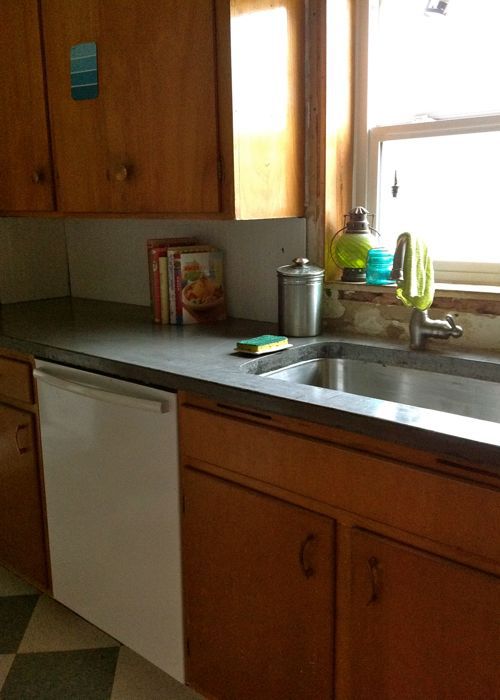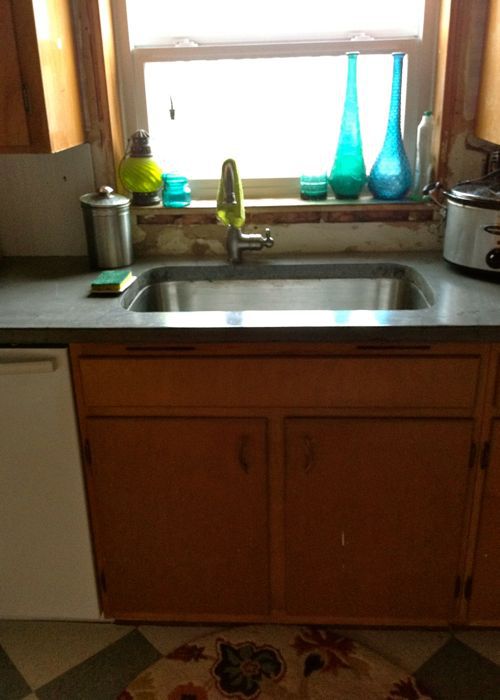 And before I show you what it looks like now, I want you to know that these are PROGRESS shots. This kitchen is no where near finished.
Basically, what I'm trying to say, is that everything you see wrong in these pictures; everything that you think is "off" -- will be fixed.
Now that you're properly prepared, here you go -- the kitchen now: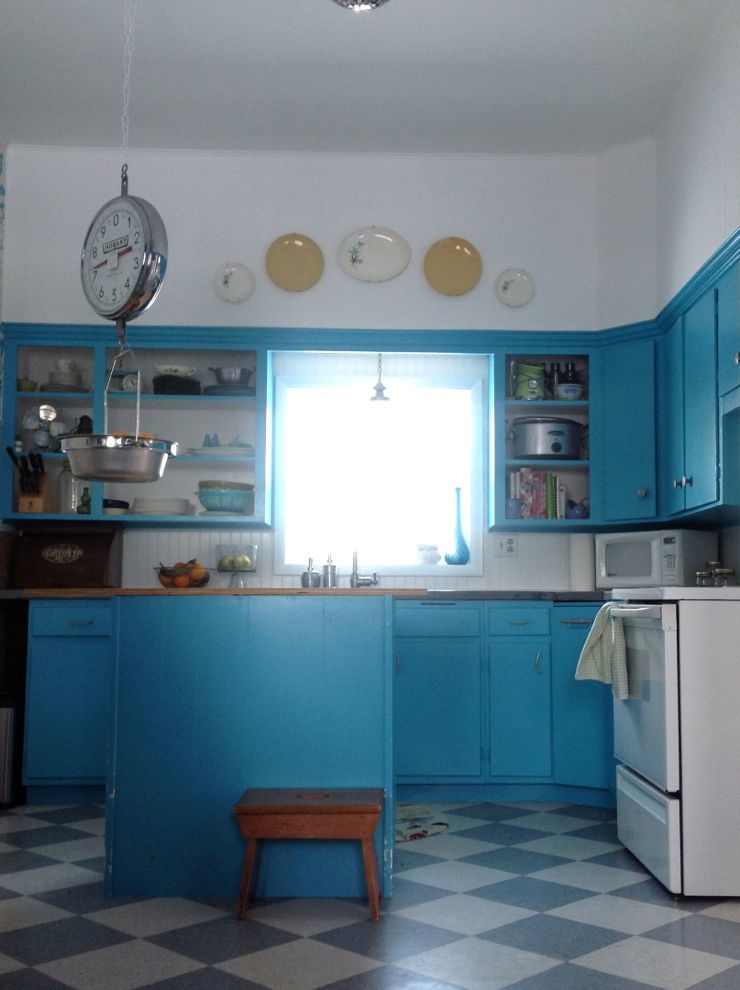 Don't worry. I know about those off-center plates and the nicks in the island -- maybe we should have the kids park their ride-on toys somewhere else?
I've thought a lot about why
most kitchen makeovers don't speak to me
. I'm not interested in white cabinets or subway tiles or marble countertops or any of that stuff. I mean, common! What's wrong with me?? Because there's no denying that they're beautiful. It's just not what I see myself living in.
I think that part of it is that most people want a kitchen that is clean (pristine?), calm, soothing, even luxurious. These are all good things, but what I want is a kitchen that's fun, homey, different, unpretentious and yes, even kitschy.
And no, I don't know why I want that, but I think that's exactly what we have here.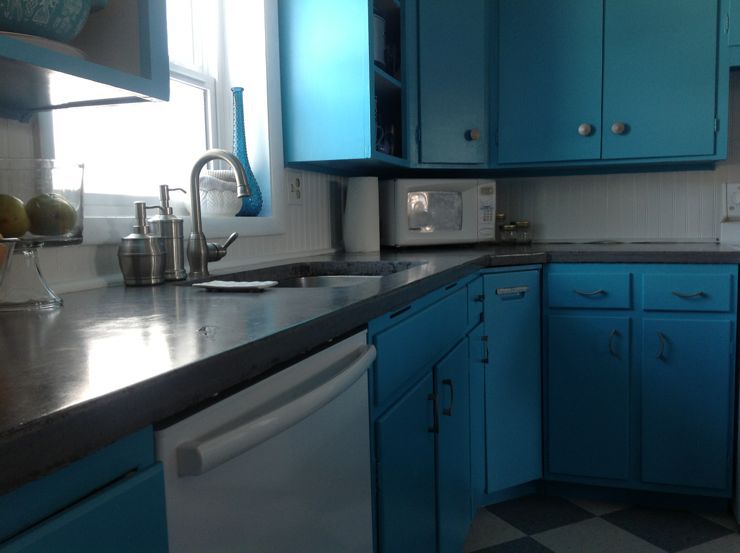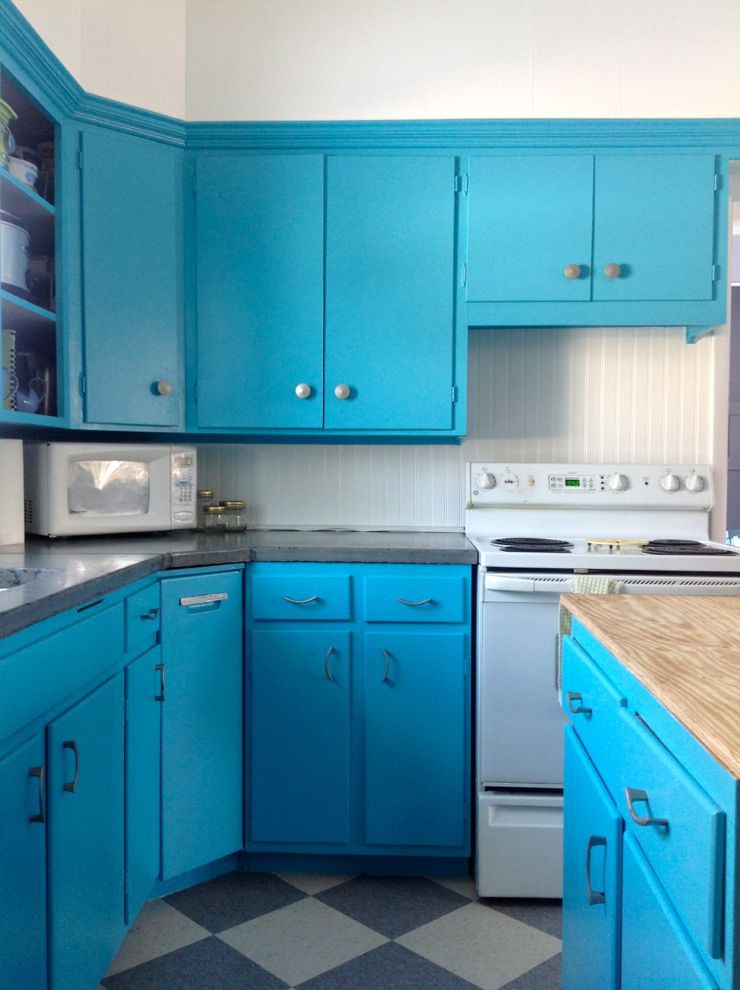 Big glass orb with a fun pattern? That's exactly the kind of thing that I like, but it looked tiny in the bedroom and giant (as it should) over the sink.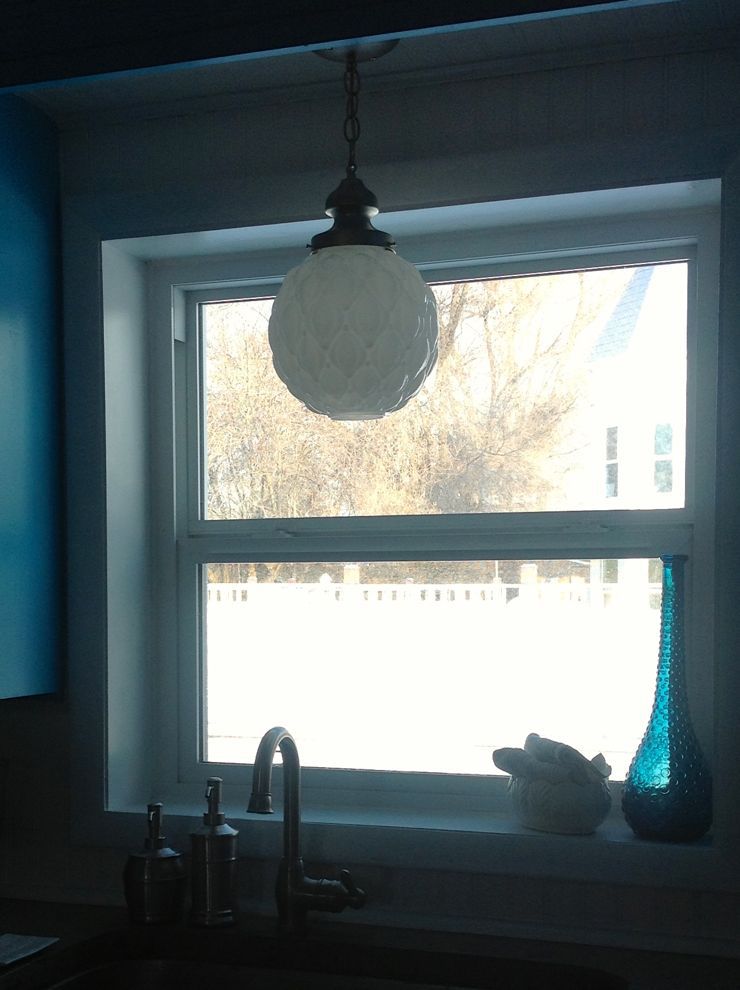 This shot showcases the wall of wallpaper, and also every sore thumb in the room: the laundry room (that is so ugly, I put a sheet over it), the plywood counter on the island, the desk and chair that need a makeover, the disco ball hanging from the ceiling fan (wait, that might stay in some form), and the duct-taped door to the basement.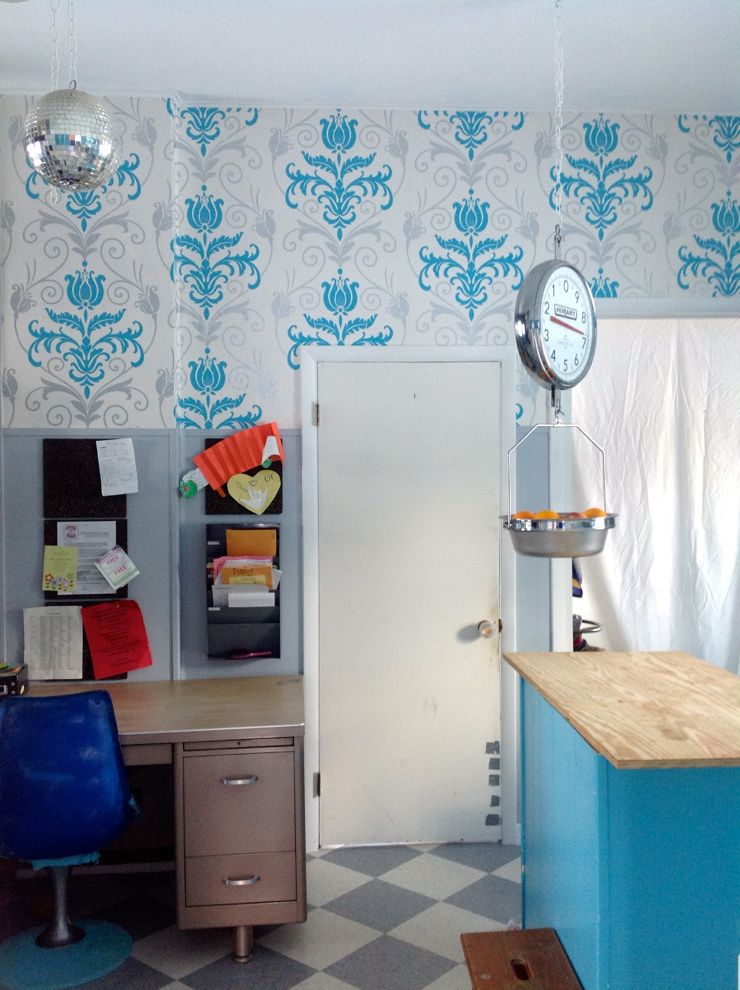 Maybe you can imagine the duct-taped door replaced with a new one with a window and painted to match the cabinets and the back door?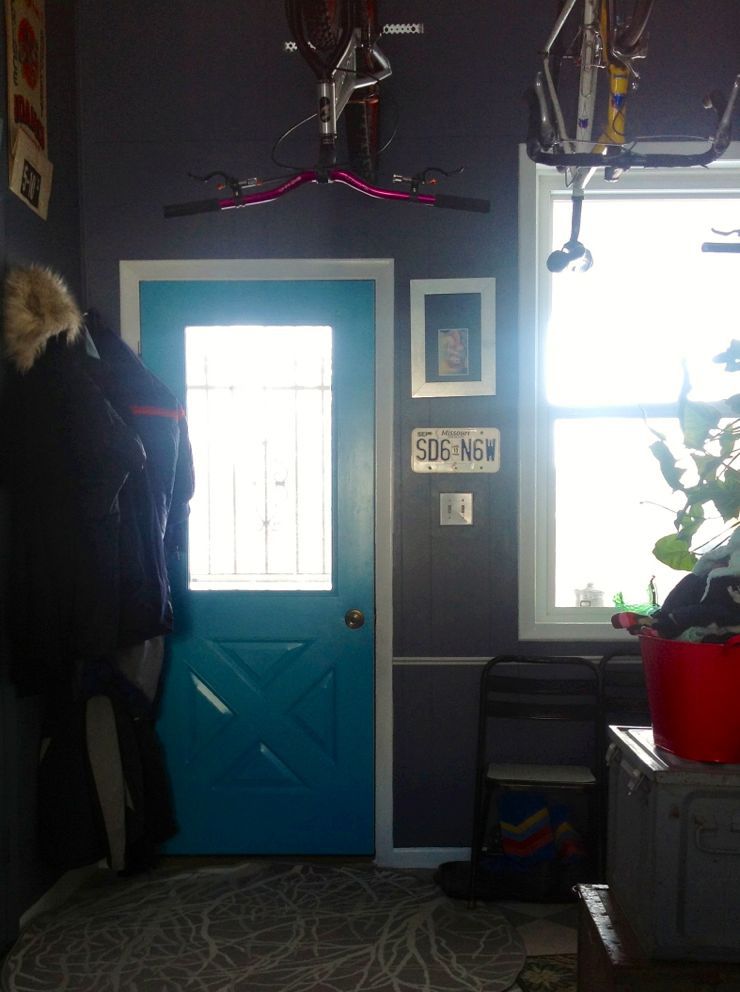 No, it's not perfect, but it's a far cry from what we started with. (P.S. That's the old
dining room
you're seeing on the right.)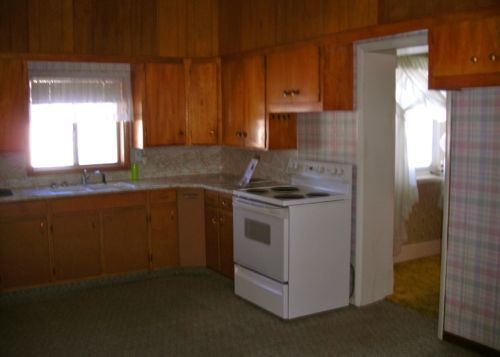 ****************************************************
My favorite comment:
Ummmm....can we see a picture of the husband? #dreamman
Also, those of you who've had trouble commenting -- I think it's fixed (Thanks, Woo!). I'm considering writing a post about it in the future. Title: Linkwithin Exposed (dunh, dunh, dunh!)
Another thing, I'll be introducing a new feature this afternoon. Stay tuned.
And just one more thing, someone found my blog yesterday by googling "worst kids rooms." Thanks.
***************************************************