Some of you may think that completely finishing
the kitchen
is my next goal for the house, but that's a little too logical for me. Instead I'm going to paint this hall.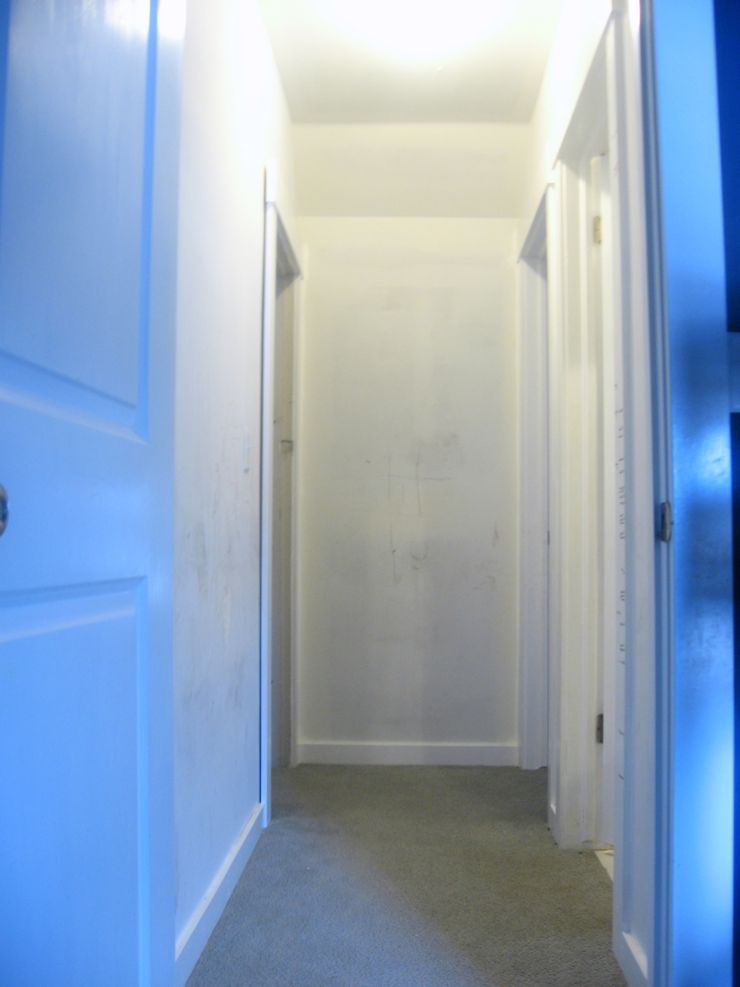 It will be very easy -- the perfect first project after
having a baby
. I'm not doing anything fancy in here (it's just a little hall between the kids' bedrooms and bathroom). I'll just patch the walls a bit and paint.
The walls need patching because of this fiasco: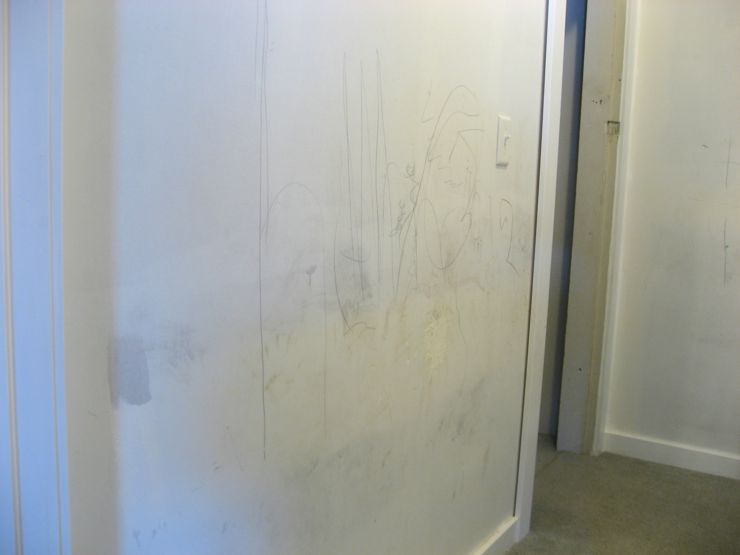 There was a time when I would've been ridiculously embarrassed to have such a mess in my house. In fact, I would not have thought very highly of anyone having such a thing in their house (not something I'm proud of ... ).
But, it turns out that primed drywall is impossible to wipe off. I guess I could've handed the kids an eraser or found some other way, but I always knew that I'd be painting over it soon, and I didn't much care.
I'm guessing word about Mom's lenience spread among the kids like wildfire (or they just had to take a look at it), and they all had their way with this wall.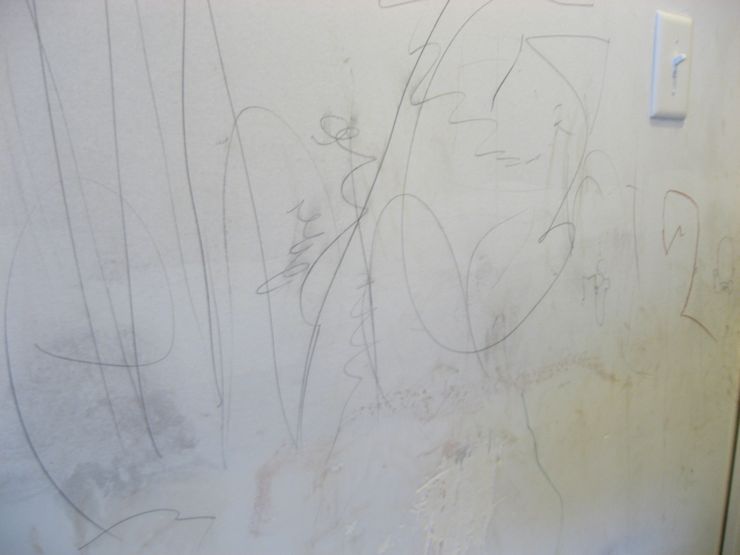 But, I think that I'm going to tell anyone that asks that they were encouraged by the contractor's notes.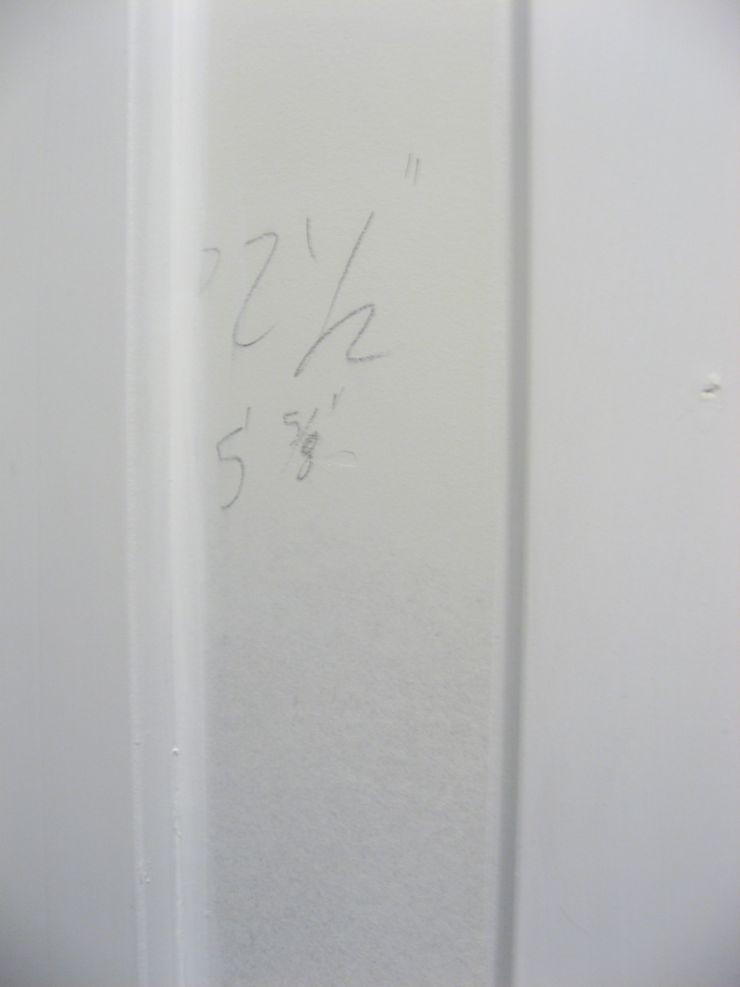 Wish me luck, folks -- clean and painted hallway, here we come!
(And then on to much more exciting projects ... )