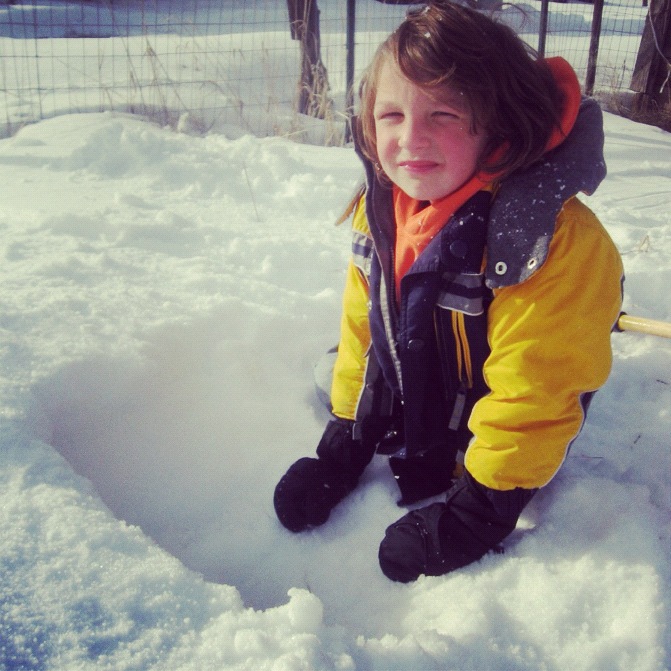 Herbie really, really wants to build a snow fort, but we just haven't had the snow for it. One afternoon I found him in the very back of the pasture digging into a barely visible bump in the landscape.
Herbie: It's all snow under here, Mom!
(running back and forth) I'm going to make it from here to here.
And when I'm done, I can fit the whole family, probably!
Another night at dinner we were speculating about Herbie marrying someone from Georgia and all the nice qualities she would have.
Woo: Do you know what I love about stereotypes?
Me (guiltily): What? (recovering) They're right?
Woo: They're right 85% of the time.
Woo checked Ruby out of school early to go snowboarding. Everything went great except he forgot to bring snow pants for either of them, and they rode in their jeans. (I believe people used to do that all the time -- maybe in the 80s?) Anyway, Ruby was wearing skinny jeans and a giant coat to accentuate her scrawny, chicken legs.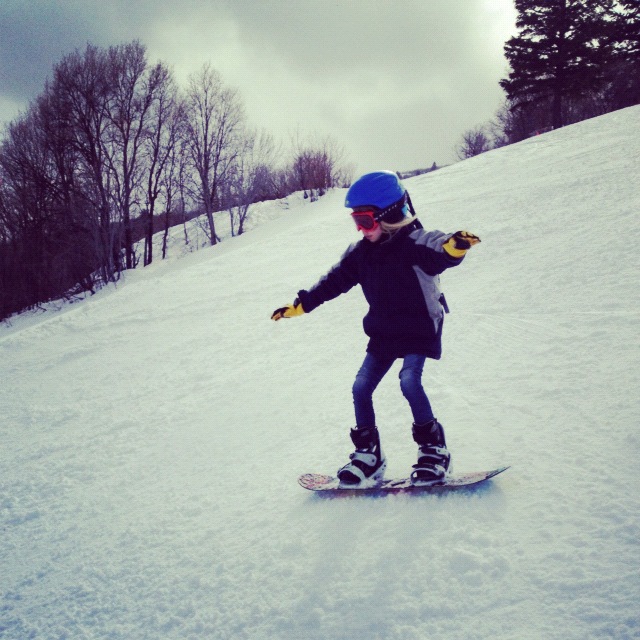 Woo noticed some older girls down at the bottom of the slope pointing and smiling at Ruby. He couldn't figure out if it was because she was so good or because of her distinctive silhouette. Both?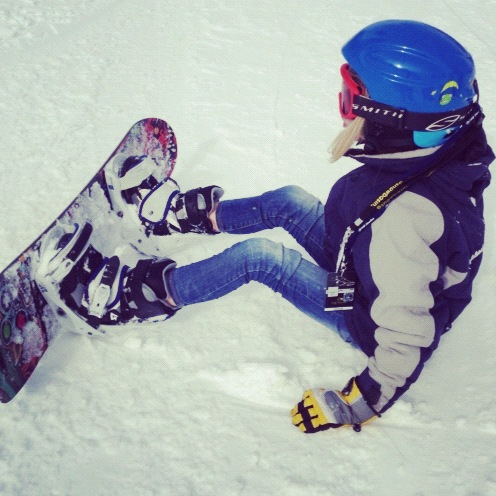 Woo was lying on the couch under a blanket when Moses broke out the accordion. Right in his ear.
Woo: Are you playing me a song, Moses?
Moses: Yeah! I'm playing a song for you to go to sleep!
I don't know when the last time you heard an accordion was, but it's not really music to fall asleep to.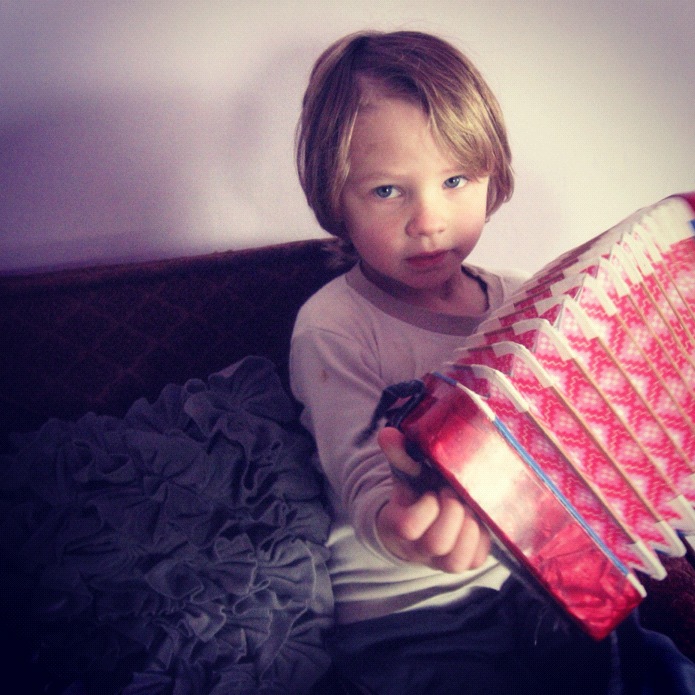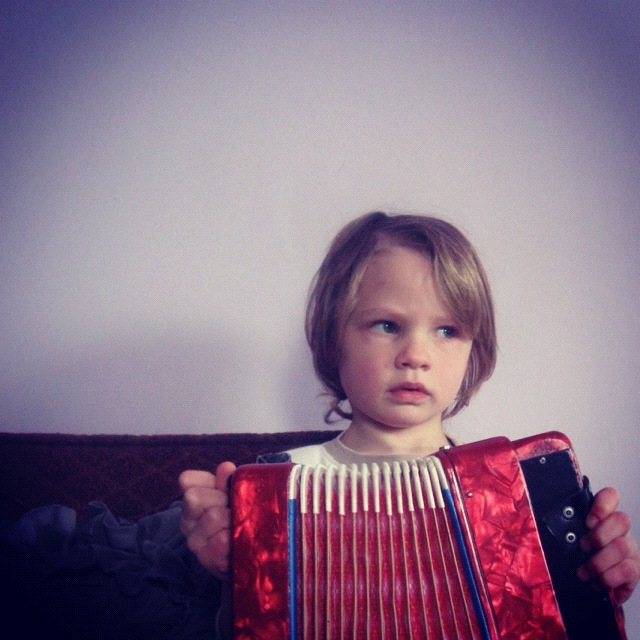 As you might guess of some one who starts walking at 18 months, Penelope is not thrilled about new experiences. She screamed and cried the first time we put her on her little car. I had to stuff a sumptuous piece of orange behind her teeth to show her that yes, she would absolutely love it.
And she was predictably furious that I would even think about putting her on a potty. A box of Red Hots later (1 for her, several for me. 1 for her, several for me ...), and she'll now sit on it.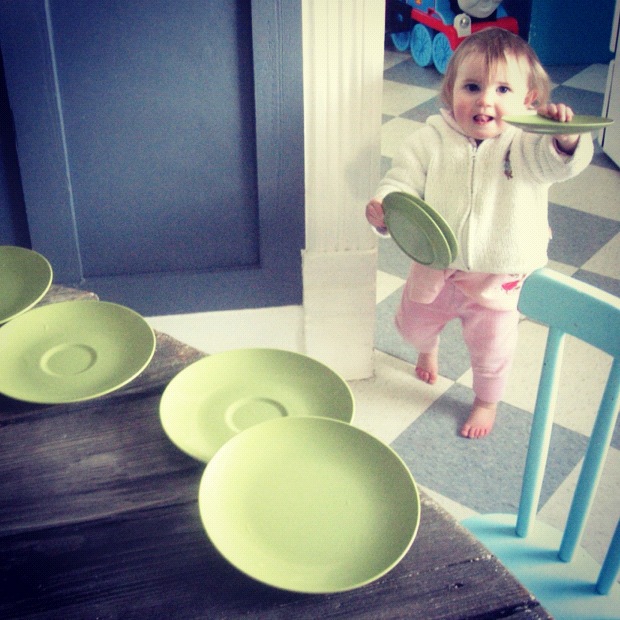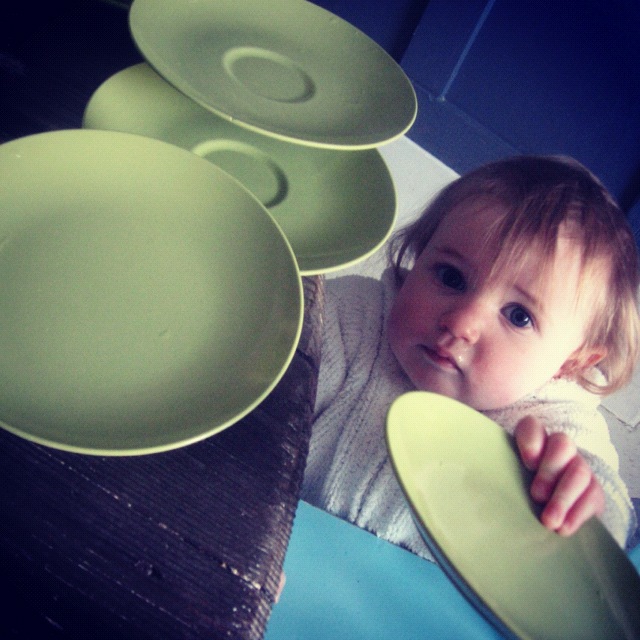 Everyone is ready for Archie to start smiling except Archie himself. We give it our best efforts, but mostly he just furrows his brow at us.
Woo (pulling faces): Hello, Concerned! What are you so concerned about?
Me (tickling his cheek): Come on, Mr. Serious!
Even the midwife asked him what was worrying him.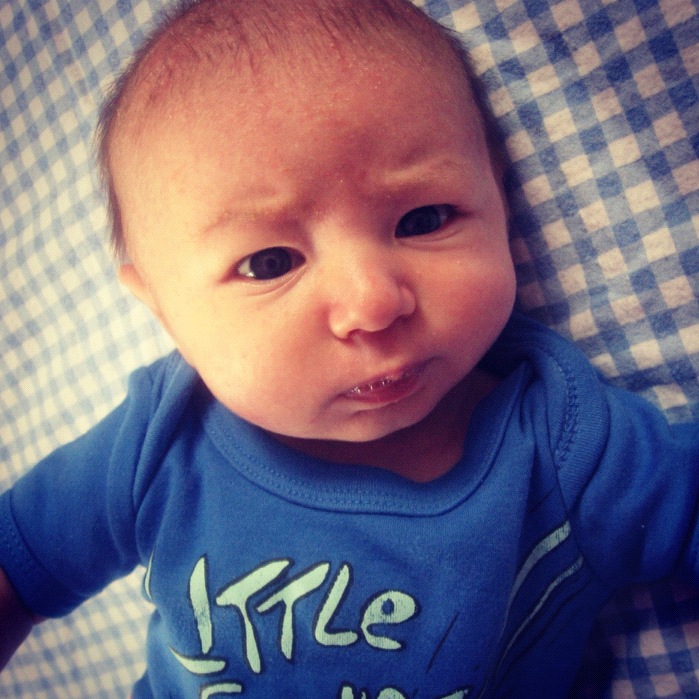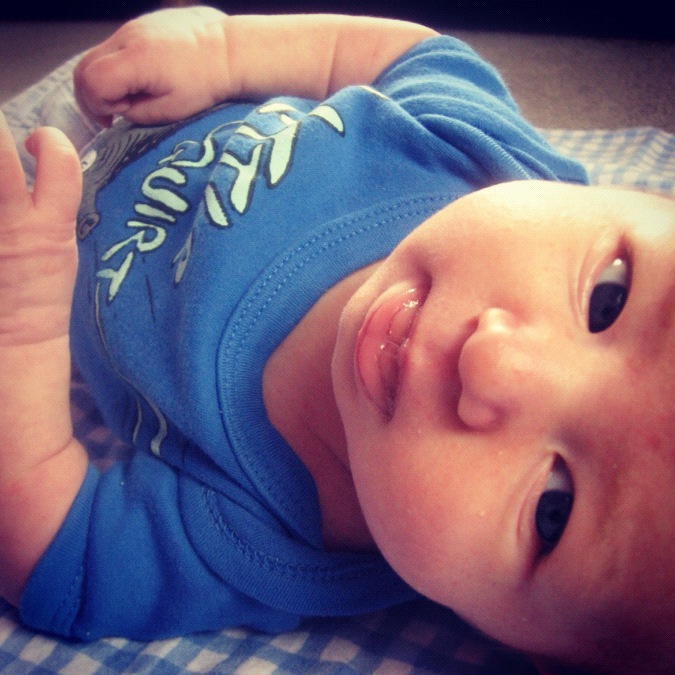 My kids are so literal.
Me (reading a story): Thor has a hammer. He uses it to fly.
Linus: No!! He uses it to get the nails out, Mom!!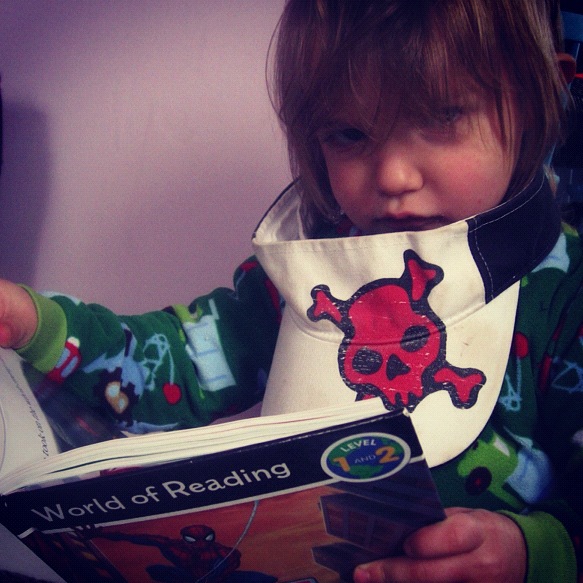 Woo was shocked and alarmed by what he read in this NYT article about
the science of addictive junk food
. The unintended (or was it???) consequence was that he started craving Lays potato chips. He spent days anticipating our trip to Costco, imagining himself eating a giant bag of Lays in 2 or 3 sittings, only to find that Costco doesn't even carry Lays potato chips! He bought the next best thing: Kirkland's Krinkle Cut -- definitely not the same.
Have you ever been going about your own business, when something triggers your memory back to a time long ago? I've had that happen to me twice in the last little while. Both of them bringing back vague memories of being very young and feeling safe, warm and loved. My triggers were singing, "5 Little Speckled Frogs" with Moses and listening to some 80s country.