3 of my Seminary students were left at the church without a ride tonight so I took them home.
"Have you evah rolled in da city, Sista Willy?"
I had to have him repeat it like five times. I'm getting old, plus, I was never that cool, so sometimes I have no idea what they're saying.
Me: The city?
Cameron: You know, down where we live. Where people are getting shot and stuff.
Me: Come on. It's not like people are getting shot every second there.
Cameron (smiles): No, just every other second.
Still, I have two students who've had good friends shot this year.
Steven and I were talking about how I'd read that only 38% of african-american kids live in a home with two parents (and that's not even necessarily their own parents).
"I wonder what's the cure," he said.
"The Gospel," we both said.
I'm encouraged that some of my most promising Seminary students are boys, and could someday be good fathers. I hope all of them (boys and girls) make an impact on their community.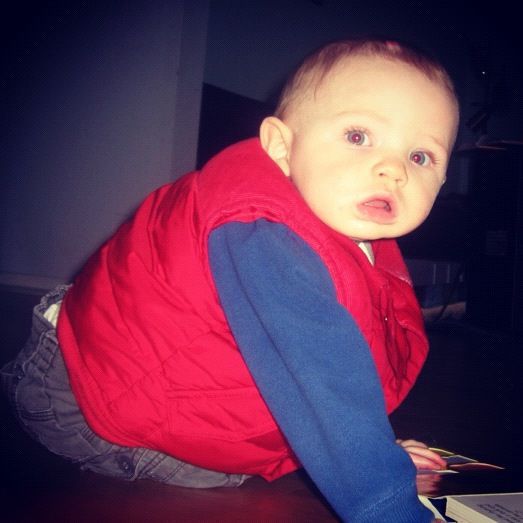 Moses has been sick all week. Poor guy. I was planning on starting to wean him, but I can't do it when he's not feeling well, and I want him to get all the antibodies from me that he can get.
He had hand, foot, mouth disease the first part of the week. With those painful mouth sores, nursing was the only nourishment he could take in anyway. He spent a lot of time either sleeping or sitting on my lap.
He got over it quickly, but now has pink eye. He looks pretty beat up.
He gave me a such a sweet, puffy eyed smile yesterday after coming home from his outing with Woo. I think that next week will be a better week for him.
The weather was very nice this week. Ruby and Herbie were desperate for shorts (which I've still got down in the basement). They decided the next best solution was to wear Moses' pants.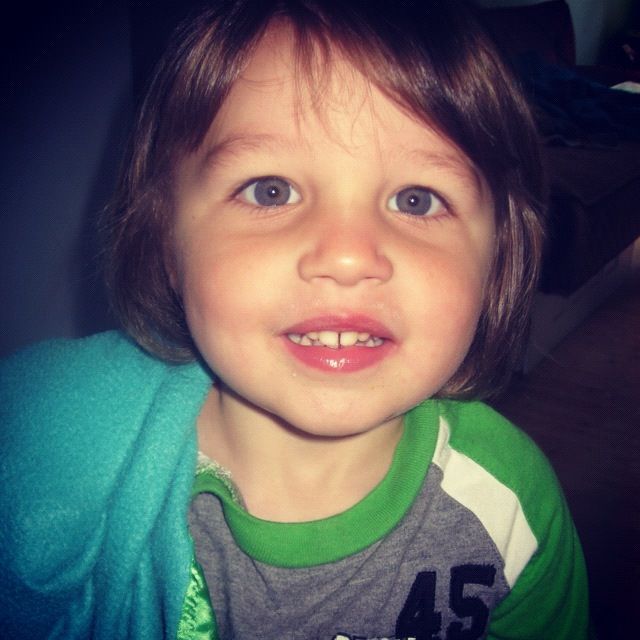 We went for a couple of walks. On one walk Herbie spotted a motorcycle,
Look Mom! There's my motorcycle! Do you see my motorcycle, Mom?!
A man walked out in his full motorcycle get-up.
Look, Mom! A soldier!
The man climbed on the motorcycle. Herbie bellowed,
Hey Soldier! Get off MY motorcycle!
Herbie, that's his motorcycle.
Oh.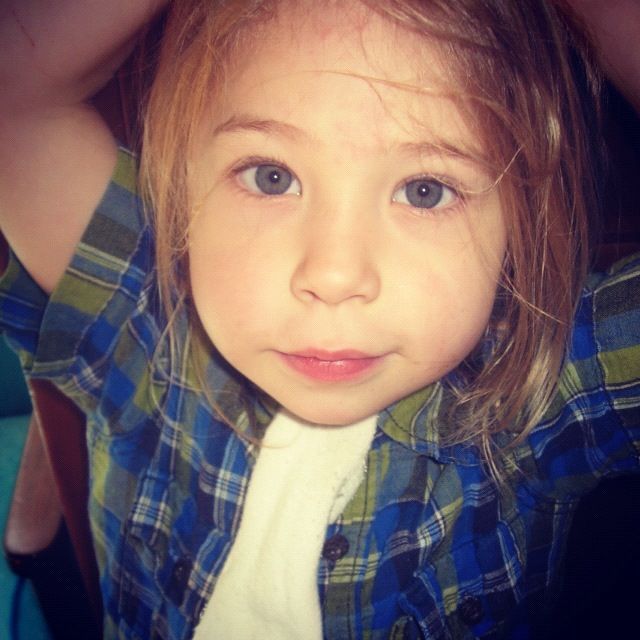 Ruby got her new soccer t-shirt this Saturday. I couldn't have ordered a more perfect shirt for her myself: blue, with a giant soccer ball on the front. She wanted to wear it to church today.
Ruby got to participate in a study for the cognitive and developmental learning lab this week. I told her that she'd get to play a game, which she was excited about, and then probably get a toy to take home, which she was even more excited about.
We got there, and they asked Ruby if she knew what they were going to do. "I'm going to get a present!!"
I threw a baby shower yesterday. It was fine, as far as baby shower's go, but exhausting. I kept it as simple as possible, but not only did I have to plan, prepare, and be a diplomat, I actually had to go to a party at the end of it!
It'll be years before I do that again.
Steven's had a rough week. You may have seen the Google headlines about developers having troubles with how Apple is running their App store. Well, Steven is no exception there.
He took the kids to the park and to get pizza for a few hours during the shower.