Woo took the kids on their last snowboarding runs of the season. It also happened to be 80s week at the ski resort. He really wished he had an old school directional snowboard, but had to be content with this jacket and jeans.
Linus: What is a person?
Me: Um, a mom or a dad or a kid.
Linus: No. A person is has a family
and lots of hugs.
And apples too.
That what a person is.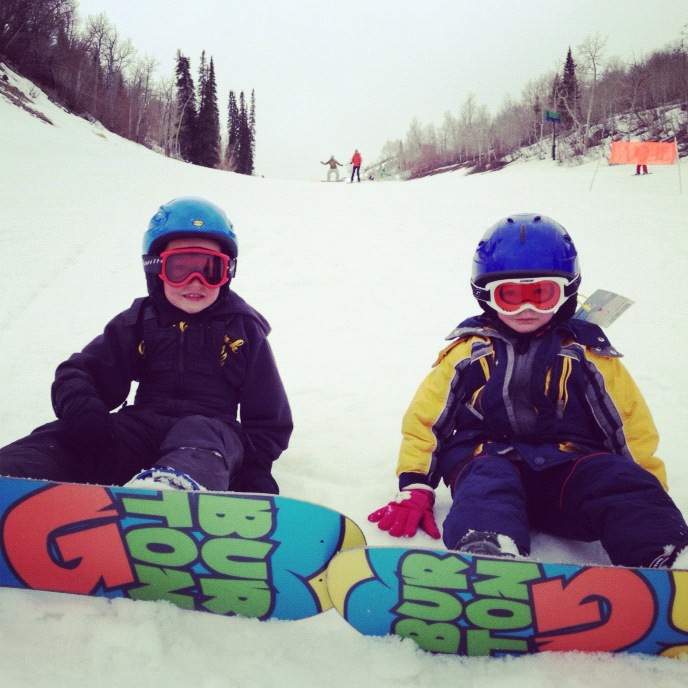 He took Herbie and Moses on a rainy, cloudy day, but not too cold.
Me (on their return): So, how was it?
Herbie: Awesome!
Me (a bit surprised): Oh? Why?
Herbie: Because I did a little better than Moses.
Oh, of course!
Before they left, I took Ruby on her first run. It was a bonus run for me for the week, so even though I had a plan, I tailored it to how she was feeling, and we had a good time.
Then we came home and she created.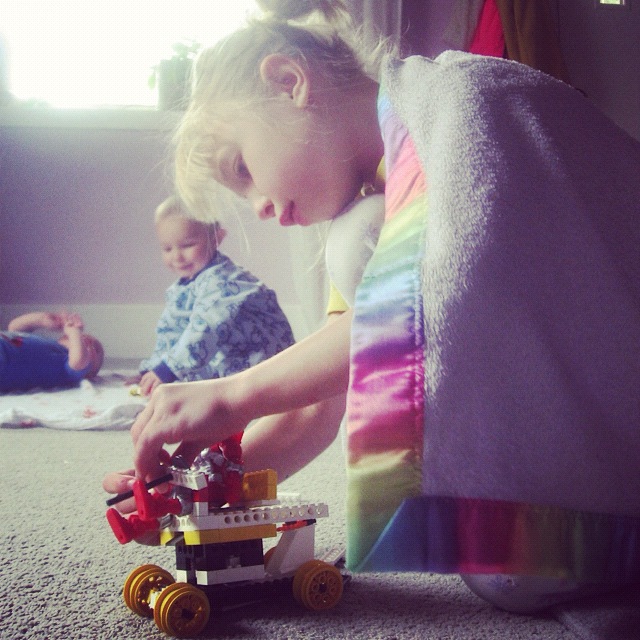 Moses and I also went to Kindergarten registration this week. I'm learning that these sorts of things are so, so exciting for the kids, and super boring for the parents. Watching his eyes light up when he got to follow the Kindergarten teacher out of the gym with a swarm of tiny kids into the Kindergarten room made it all worth it.
My second proudest moment was meeting the principal the first second we walked in the door.
The Principal (shaking Moses' hand): What's your name?!
Moses: Um.
Six.
I'm really regretting giving him a name that's not only hard to remember, but also really hard to spell.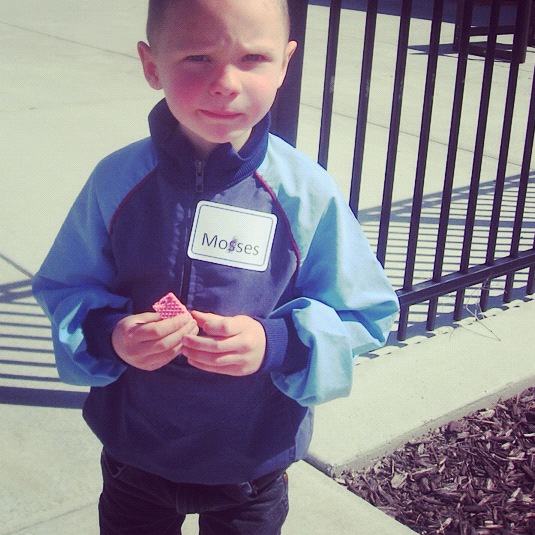 The spiders are out and about, and Moses has devised his own classification system.
Moses: What color was it?
Woo: Brown.
Moses (knowingly): Oh, that would be a tarantula.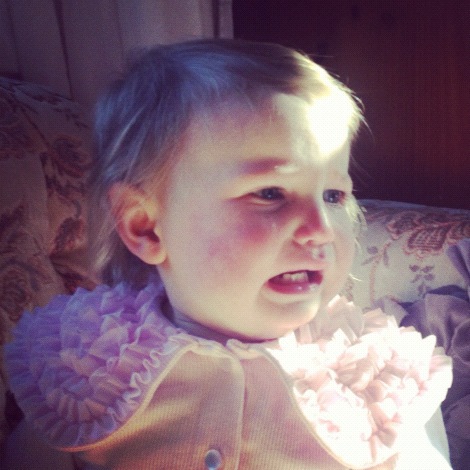 Penelope + Wearing a barrette for the first time = Torture.
Woo (trying to get her to smile for the camera): Very important look pretty, Nell-pee!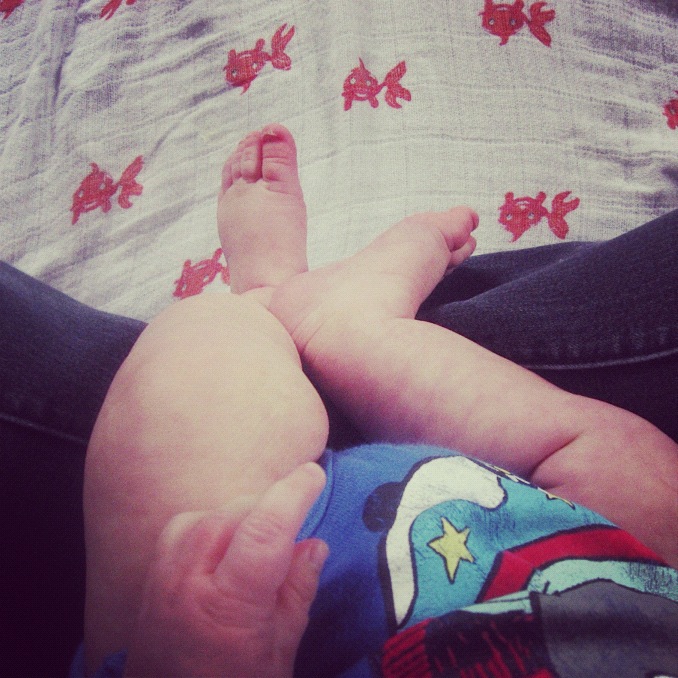 Archie's had a productive week. He's working on lifting his head,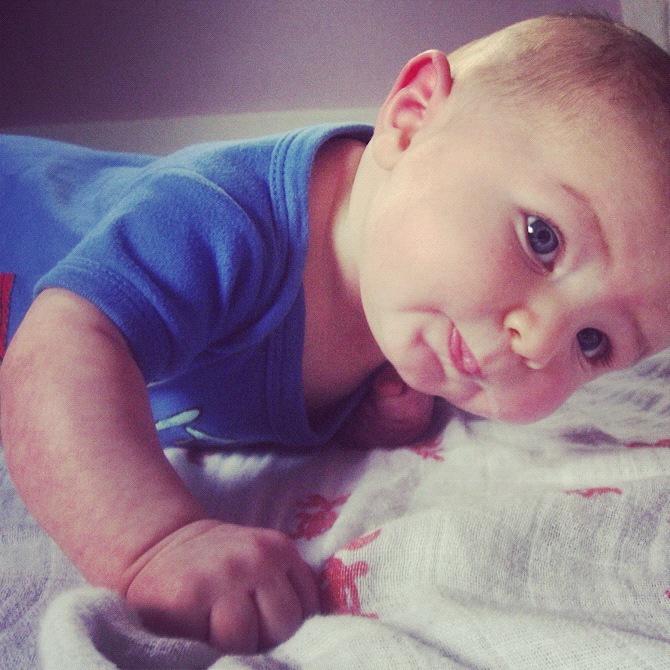 sucking his hands,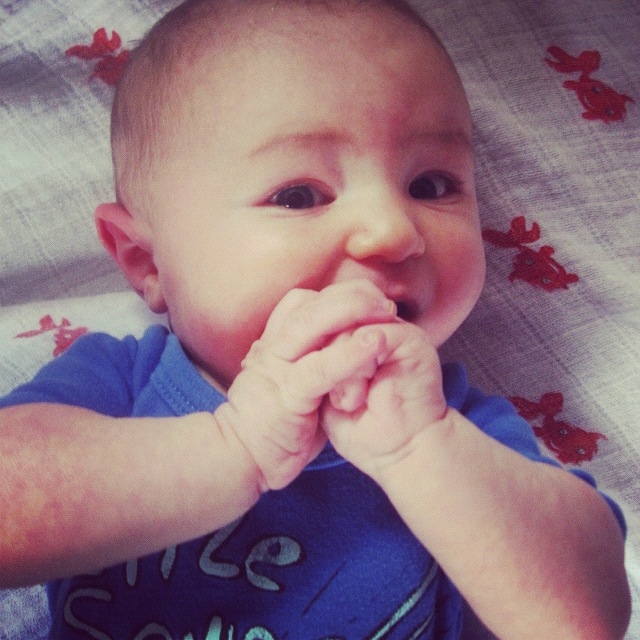 and enlarging his bald spot.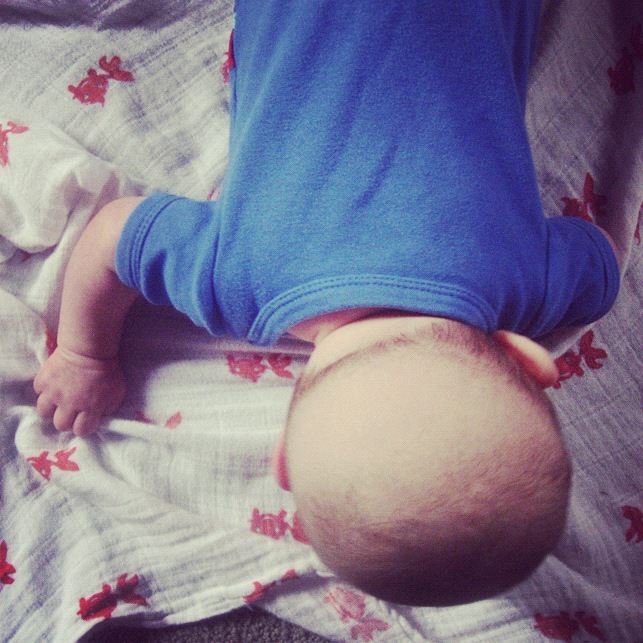 Hope your week was equally productive!