I've been putting off
finishing the bathroom
for the last 2 years, might as well make it a few more weeks ... I'm kind of tired of paint prep and painting to be honest, so I decided that recovering this barstool would be more fun.
This barstool was working really well for us, until someone (Moses!) decided to see what would happen if he picked at it a little bit.
This is really going to surprise you, but this is what happened: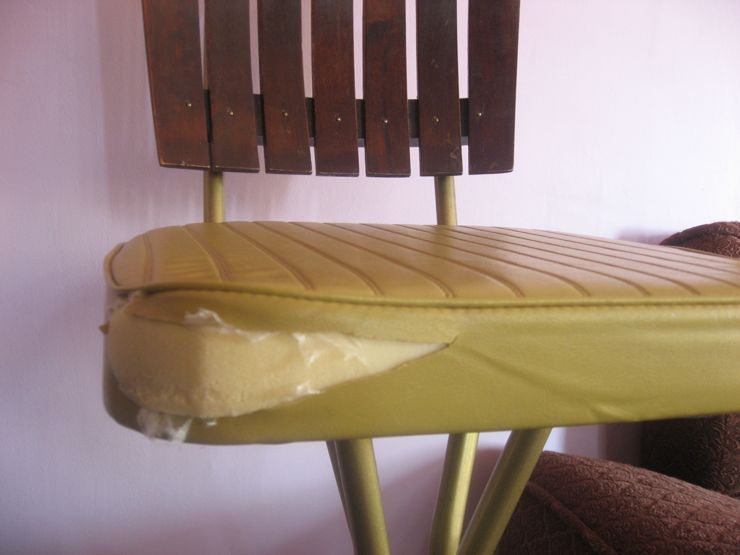 I liked the texture in the vinyl, and wanted to replace it with something that also had a bit of texture to it. My first idea was to pick up an old sweater at the thrift store, or maybe a jacket? But, instead I came back with this corduroy remnant.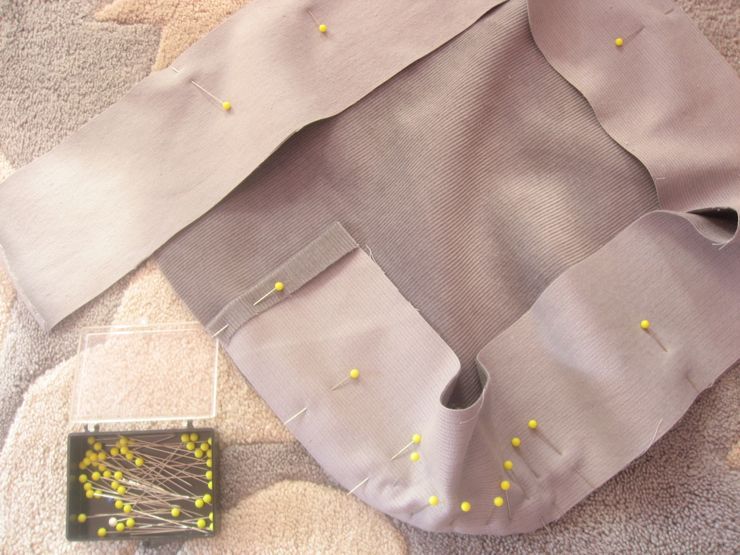 Which works fine.