Ruby, Herbie and Woo got their annual haircuts for
FHE
this week.
Herbie was terrified of the buzzer so I had to do it by hand. I was not excited, but it went fine.
I cut Ruby's quite a bit shorter than I was planning, and took about 5 snips total. Surprisingly, it looks pretty good, and she's gotten tons of compliments on it.
It reminds me a bit of the short haircut Lyndy used to have, and I couldn't help thinking of the similarity when she came out of her room the next morning wearing leggings and a t-shirt.
Moses has been a sporadic walker this week. I thought he would just pick it right up, like the other kids had after their first success, but Moses prefers to get to most places fast, and walking just isn't cutting it right now. For a couple of days there, he would only walk for his Dad. Whenever he'd see him, he'd stand up and walk a bit.
Moses is at that very inconvenient for church age: 12-18 months. Too young for nursery, but there's no way he's going to sit on our laps or on the floor quietly for 3 hours. Sacrament is fine, but it's exhausting wrestling with him or following him all over the other 2 hours.
Herbie mentioned Grandpa. I asked him what he does.
"He works."
"Works?"
"He works... And he vacuums!"
**My dad does, in fact, do a lot of vacuuming around the house.**
Herbie is really, really good on his skuut. He rode gracefully down a long curved hill at the cemetery with his feet carefully held inches from the ground. He was so pleased with himself, but then lost all his confidence when he took a curve too fast (Woo had just been teaching him and Ruby how to race) and slid into a fence. After some hugs, he opted to walk the bike home.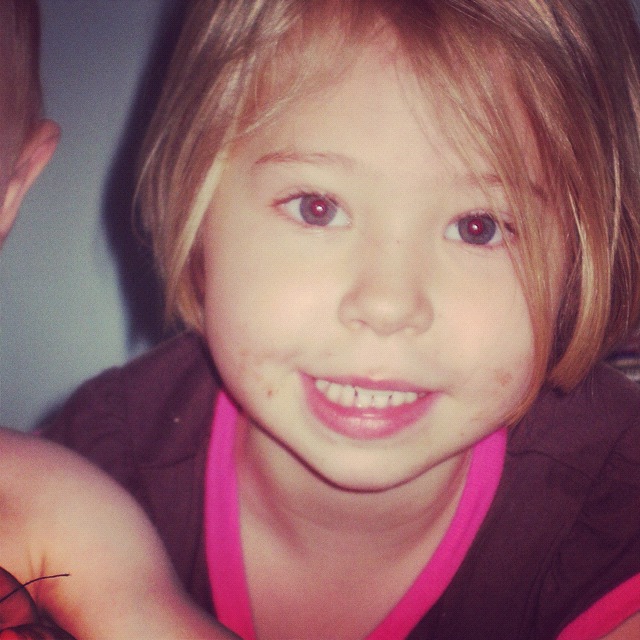 Ruby spills all to anyone we meet at a playground. She usually opens by telling them the names of everyone in our family. Then she will mention something from that day that's on her mind, and then she'll say something religious that makes absolutely no sense like, "I'm
President Uchtdorf
!" or "When I'm older I can ride on that swing, AND I can be baptized!" or "Heavenly Father loves it! We will die, and then we will live again!"
Most people just nod their heads.
I chuckled for a while after Steven stumbled out of the bedroom, ordered Ruby to go wash her face, sent Herbie off to do something else, and then realized what he was doing, "That's right kids, I'm up, and I'm ready to micromanage!"
Remember when Woo thought that having his app in the top 20 (in his category) was his ultimate goal? Well he's been there easily for the last month. But, of course he can't just rest with that.
Woo has spent no money and no time on promotion, but he's doing so well because of his excellent customer service. People just want to help him after he's answered their questions, or listened to their concerns.
I (and the kids) went running twice with two girls from church. It was pretty fun. I'll probably start running once a week with one of them. I felt really good at Ultimate this week. I even started scoring goals and outrunning Woo when he was guarding me (he may or may not have sliced his bare foot on something near the end of the game... )
One of the girls there convinced me to sign up for a 10K tomorrow. The distance doesn't scare me, the pacing does. I have no idea how to run a 10K, but I'm not going to learn without doing it a few times.
Wish me luck! (
read how that went here)