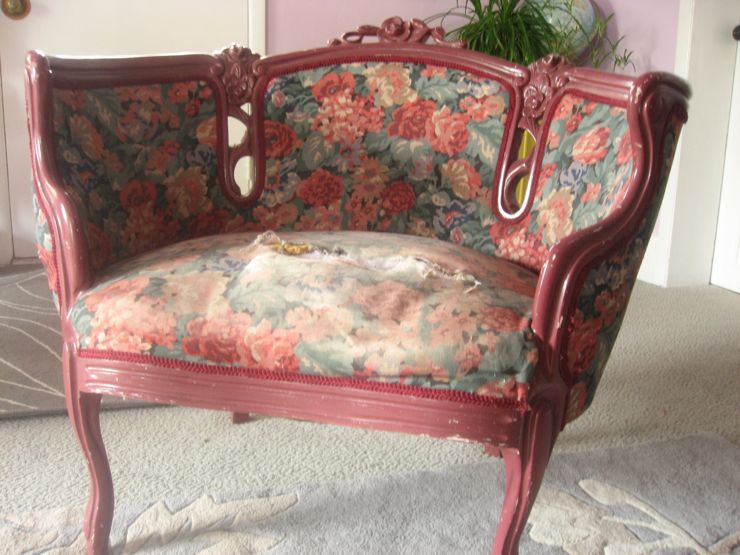 This is a love seat that I picked up on
ksl.com last summer for $25
, and I'm now ready to refinish her. As, you can see she's in pretty bad shape, and the colors are all wrong. One reason that I was excited about this chair, is that I could tell that it would be an easy upholstery job. No sewing. Just demo, paint, staple and glue.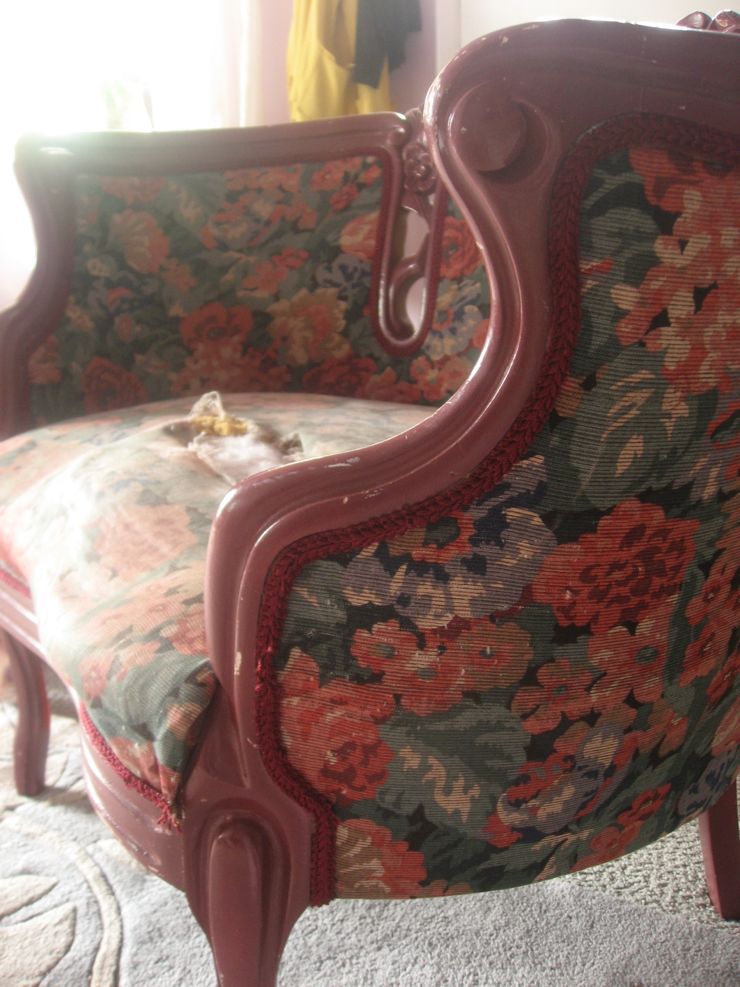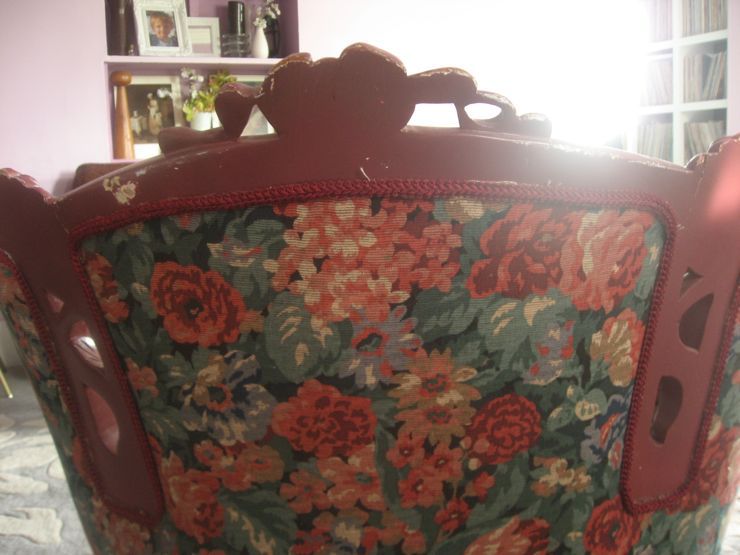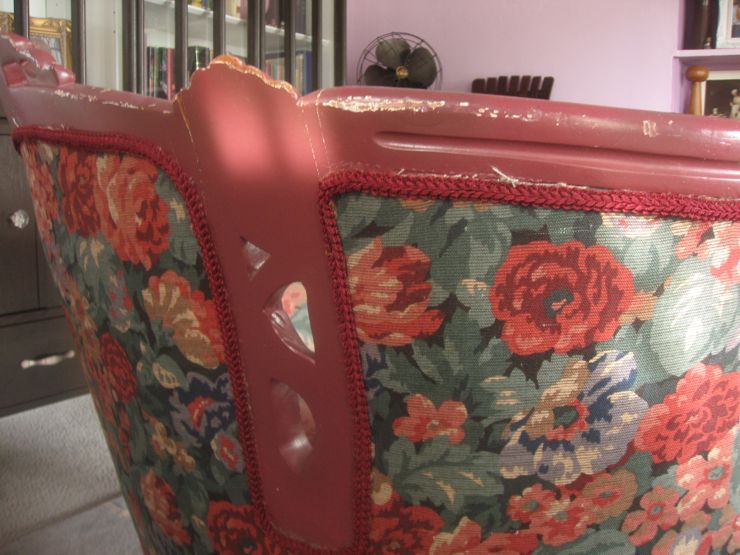 I did decide to put this in the living room, and I think that I already have all the supplies I'll need: Dark grey velvet ($2 at the thrift store), can of spray paint that I already had (I've decided on the purple, or aubergine, I should say), floral fabric and rickrack that I already had ... I'm excited!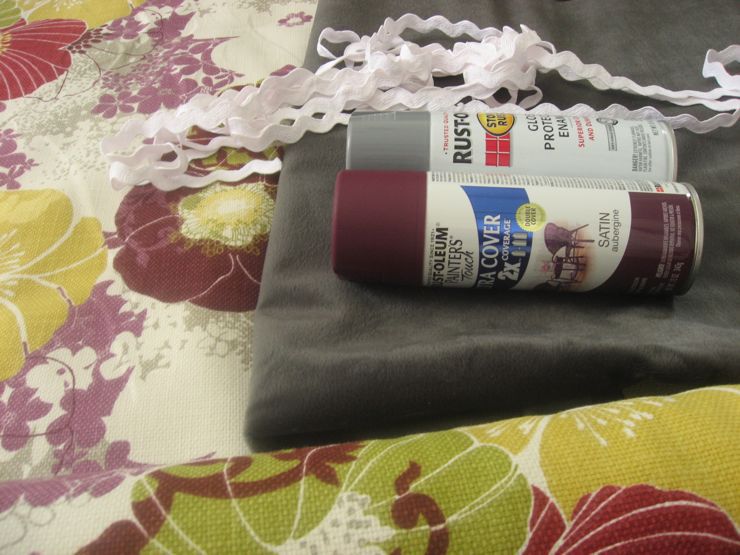 I'll show you some progress pictures later, but I've already taken the whole thing apart, and I'm pretty sure that's going to be the hardest part -- the person who redid the chair before me used a million, super-long staples. I get to paint the frame tomorrow!