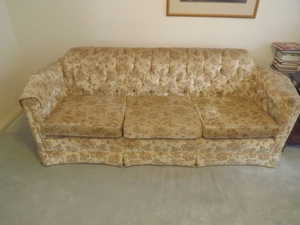 Last year, shortly before Christmas, Woo was perusing the free ads on ksl.com (craigslist to you outta state folks) and found a couch. Well, he found a lot of couches actually.
And they all looked exactly the way you would expect a free couch to look.
This one wasn't exactly a charmer either, but it was less bad, and I thought the color could possibly be ok as is. Plus, it was free, so we had nothing to lose.
Woo brought it home, and we ripped off the skirt around the bottom almost immediately.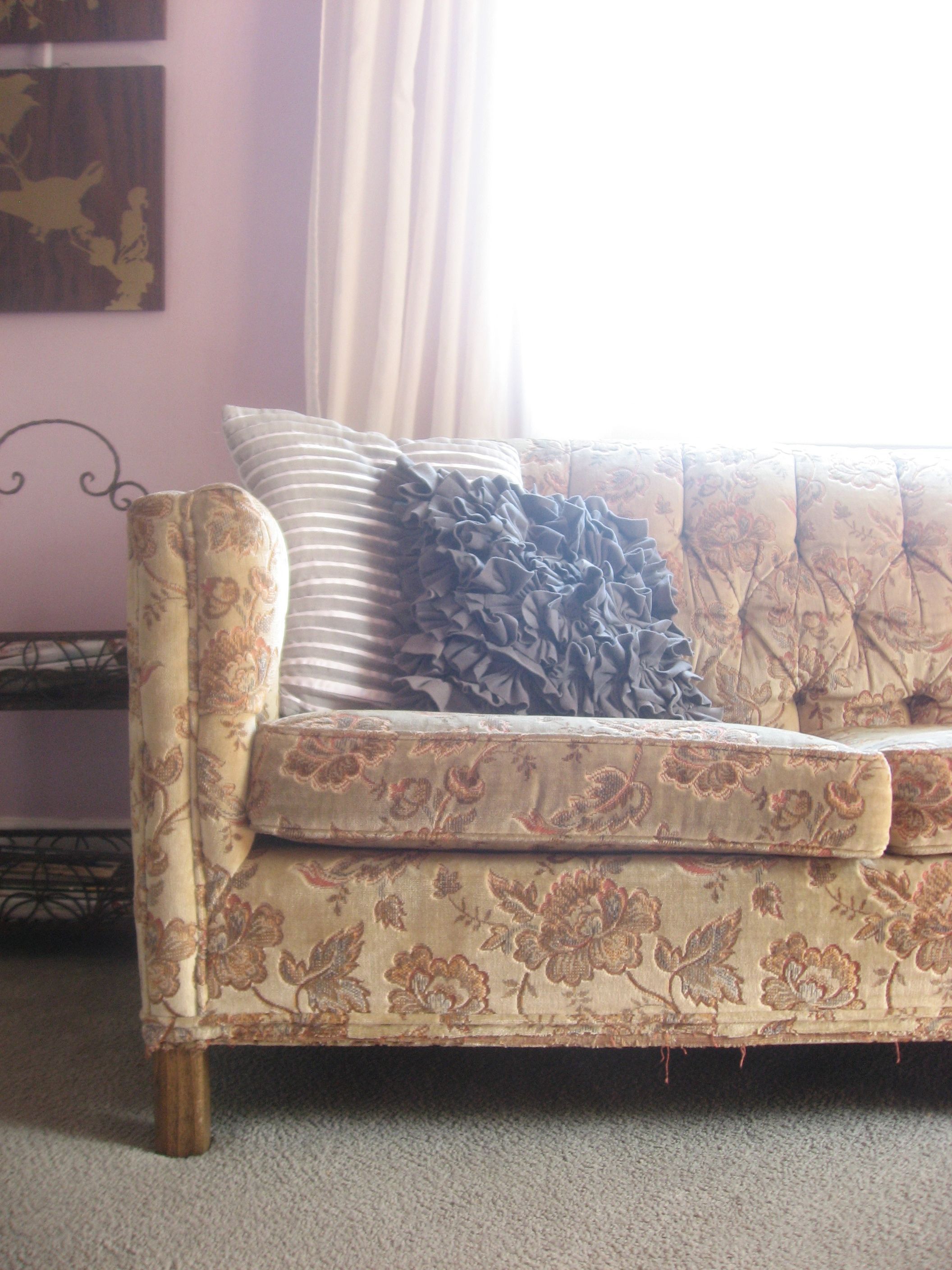 And that's the way it sat for, oh, six months. Until I finally bought a roll of grey ribbon ($2.99), and glued it around the bottom.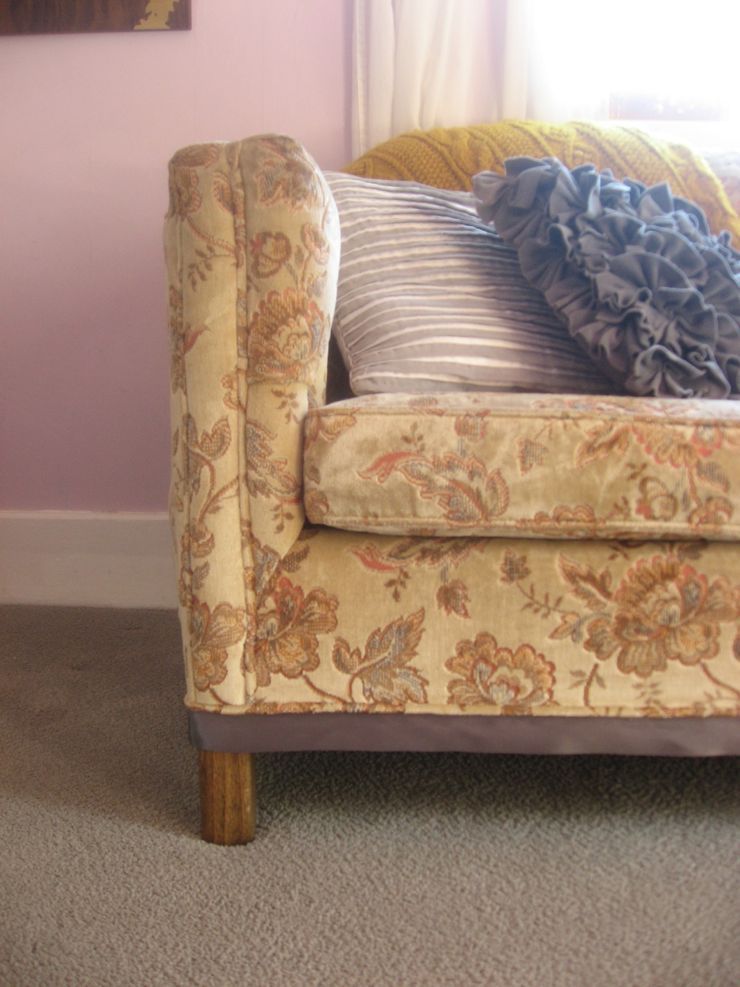 Ta-da! Not super amazing, but not horrible either. (I don't think, anyway...)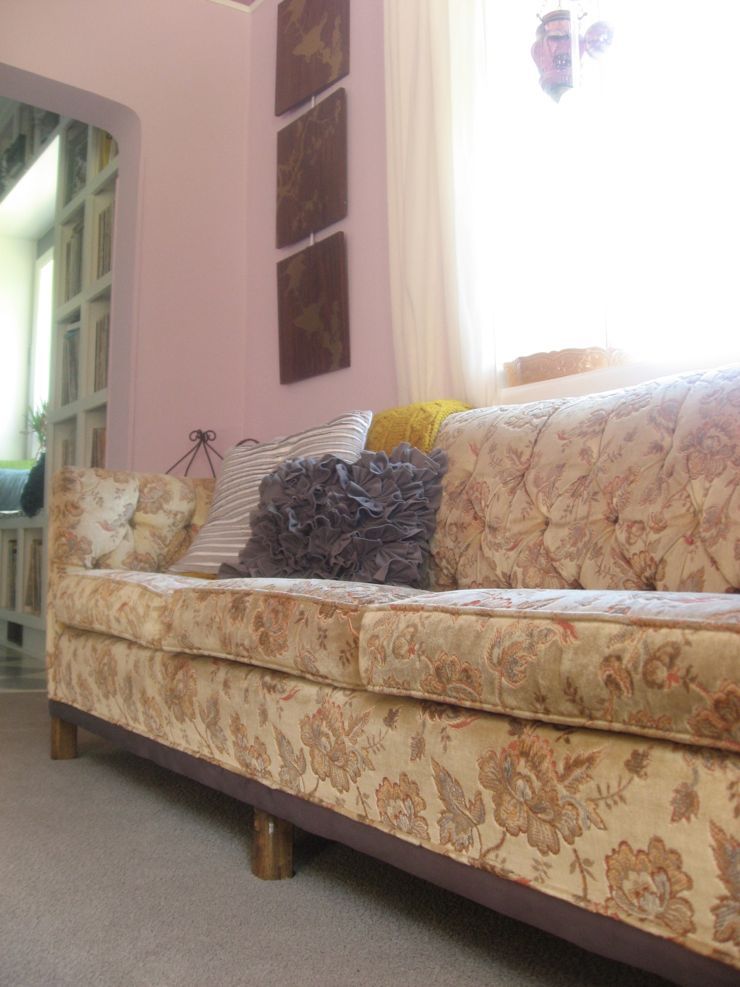 P.S. Thanks for all
the great feedback on the love seat
. Welting is a great idea that I hadn't considered before, but if I can find a blend-in sort of braid or trim to buy and glue on, I'm going to go the easy route first. :)