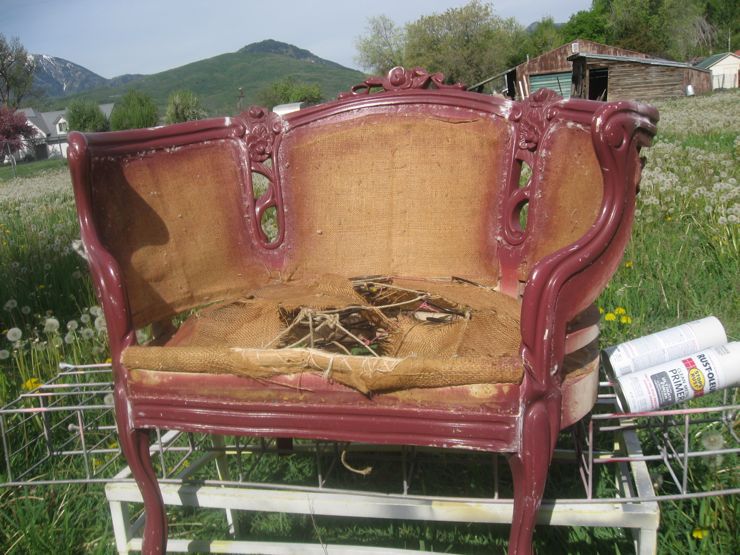 I had originally thought that this chair had gobs and gobs of paint on the body, but when I actually took a closer look, I could see that it had only been painted once, by someone who had actually done a very good job. She (I'm assuming here) had applied a light even coat, there were no drips anywhere, and I decided to just spray paint over that.
I did patch up a few dings with wood filler, and then we were good to go.
I primed first, which almost made me wish I was painting it white. But, not for long. I remembered all the fingerprints the white would be showcasing.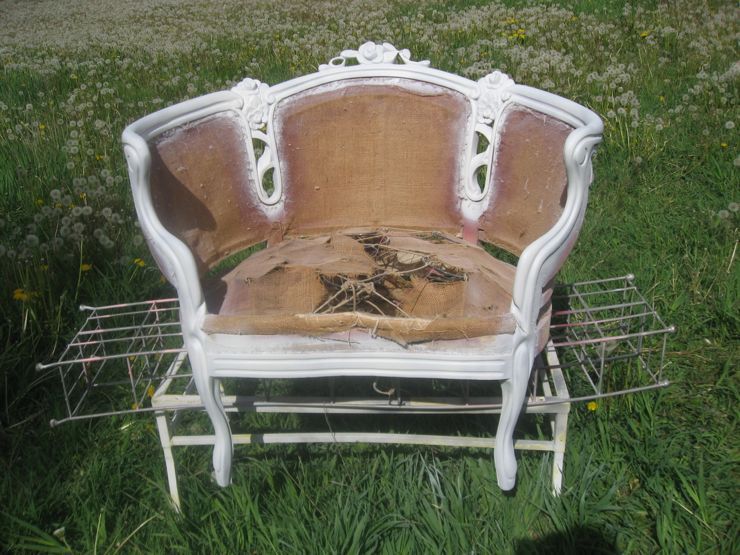 Here's the purple,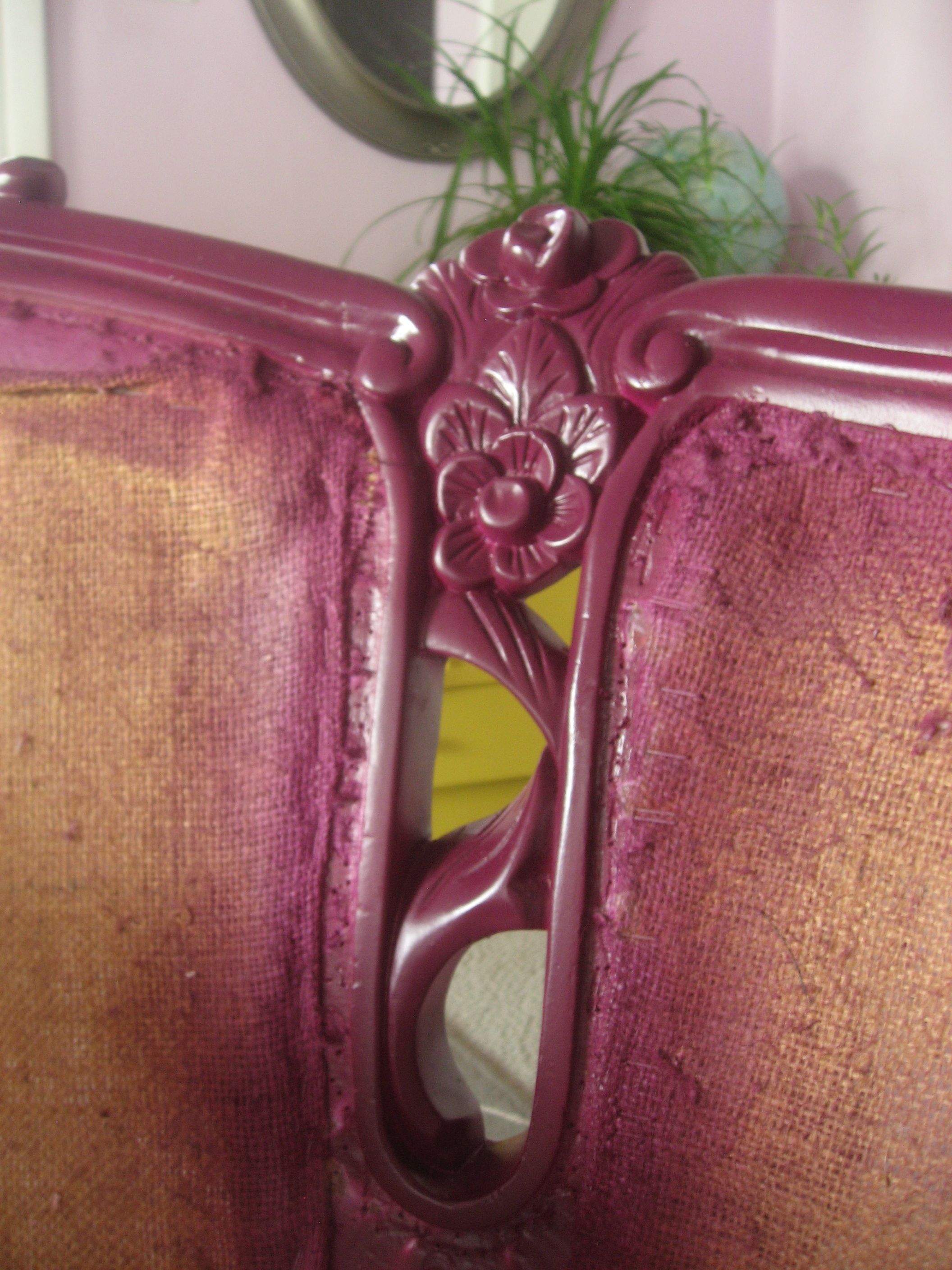 And the dark grey velvet on the bottom cushion.
Oh, and the reason the previous upholsterer had used such long staples? They're necessary.