So far away.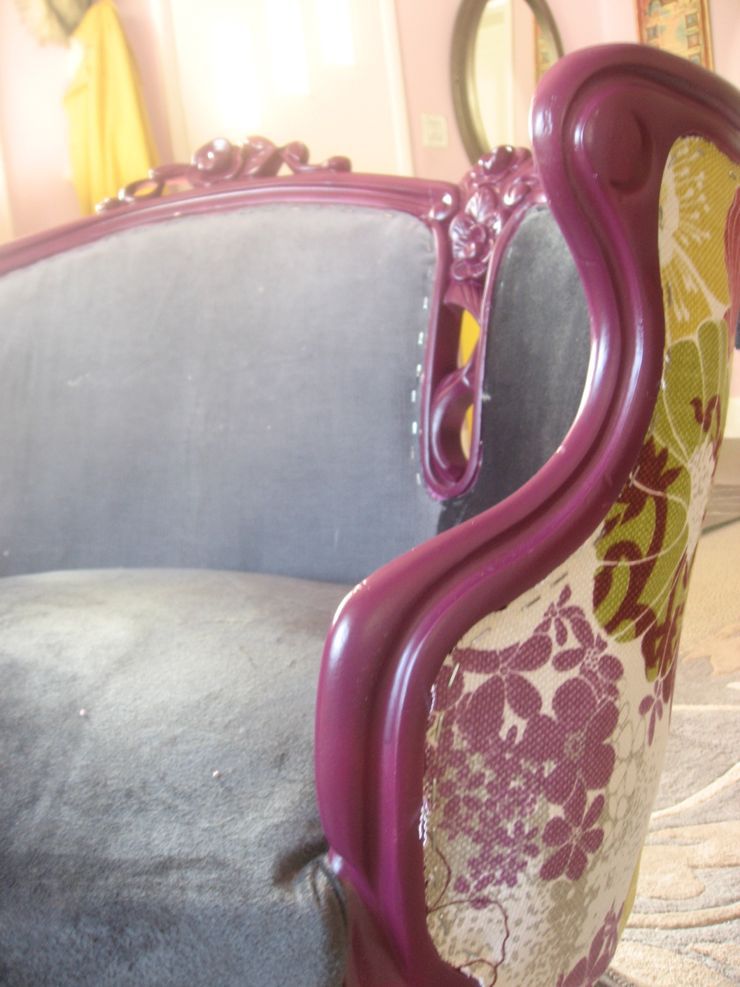 I got all the batting on the chair, all the fabric stapled on,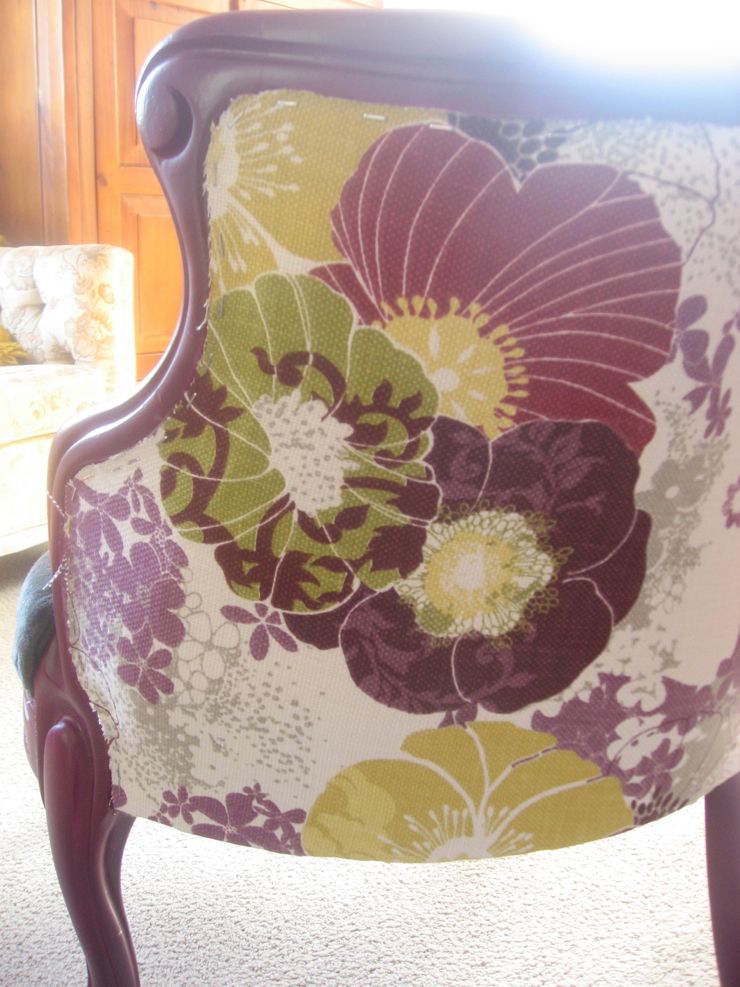 The ricrac continued to seem like a good idea, as I glued it to the front of the chair.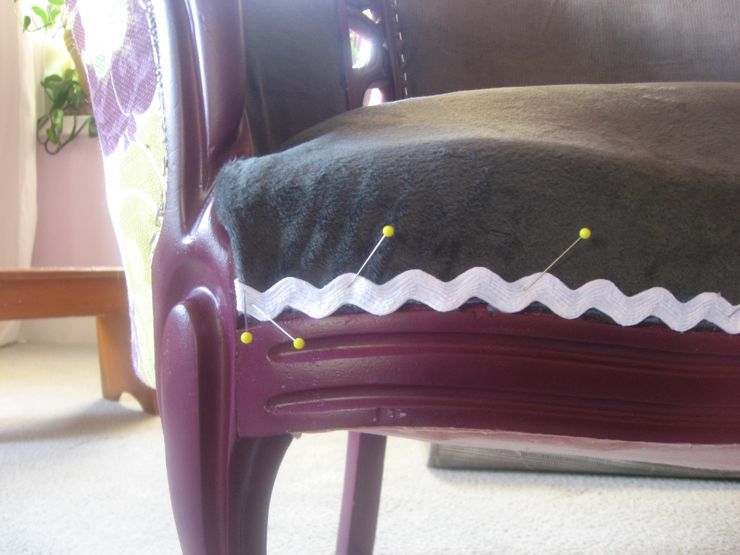 But, when I got it around the rest of the chair, it was just too ... cutesy. Like embarrassingly so. I thought maybe I could just live with it, or maybe it would grow on me, but it didn't and I can't. So I tore it all off, and I'm now in search of new trim.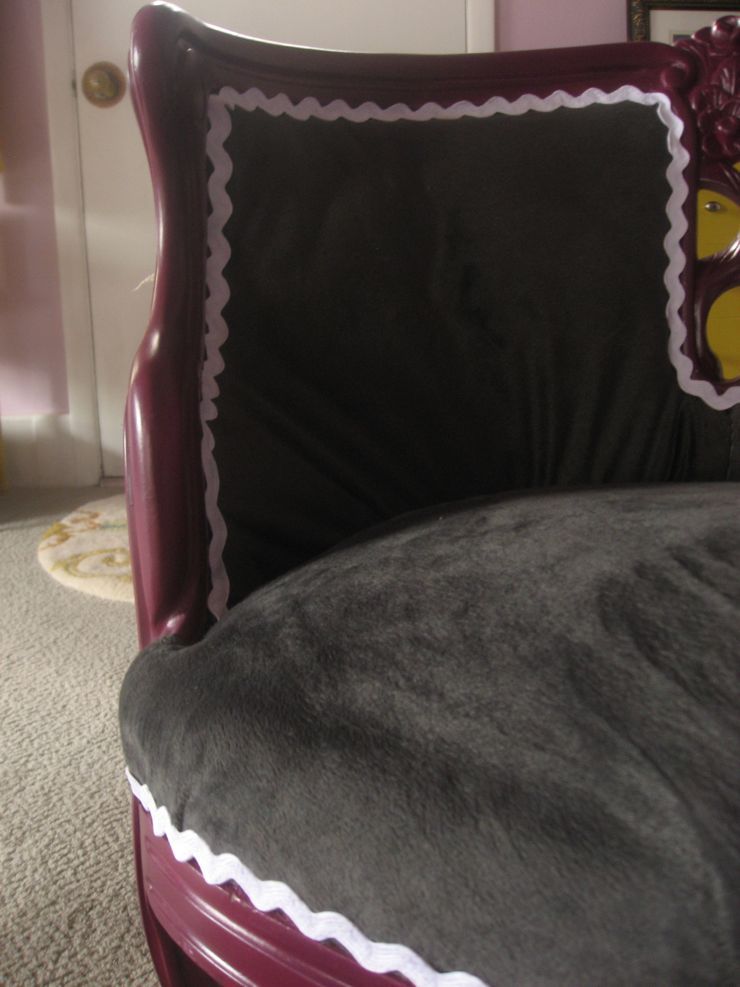 I'm actually thinking something that just blends in, because I really like the chair with no trim (other than the fact that the staples aren't covered).
What do you think?